Well i´ve never been in Stockholm this long before but now when we are living here for three weeks i´m starting to see the things i missed out on when passing through all these years. I made a list:
1. People are kind and helpful
2. Taxi drivers are really helpful
3. It´s fun to be a "Latte father" in Stockholm (many coffee places here even though I don´t drink it that much)
4. Two of my closest friends live here and (one of them just got a baby girl and the other takes me to the gym)
5. The Pizzerias are great (not the average "Svenne fettplatta" here no. Nice thin and crispy bottoms)
6. You ride free of charge on the buses if you have a pram with you. (with a child in it)
I´m sure I will add to this list as we proceed. Curious to see if there will be any negative impressions, so far so good.
I will have my first real rehersal tomorrow, can´t wait. You will get a closer look at the gear I will be using. In the mean time check out some rehersal pics at Gessle.com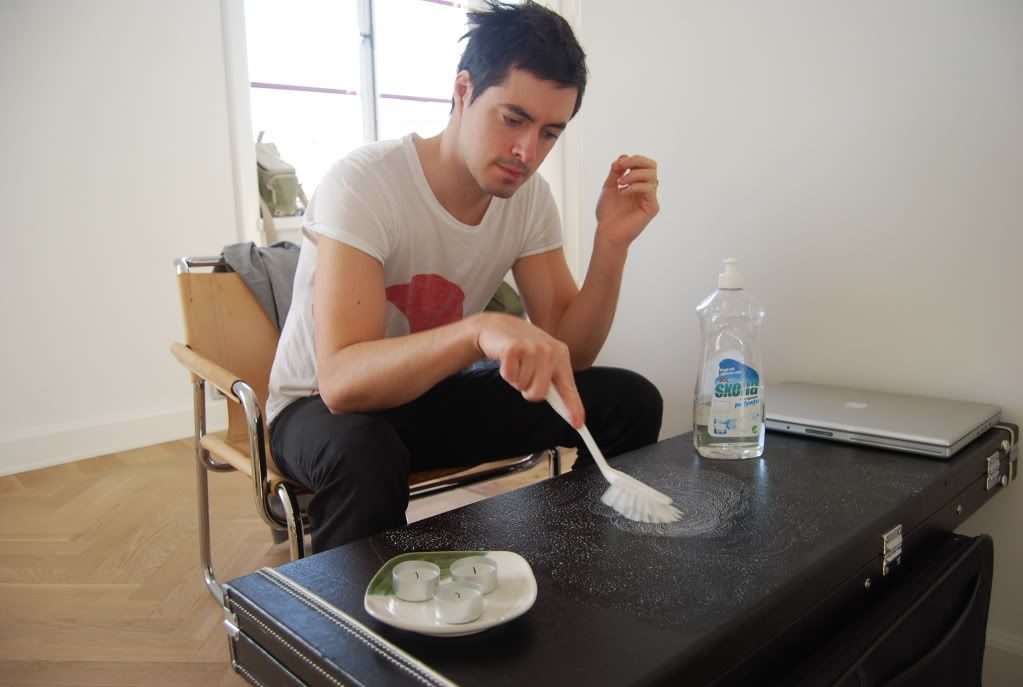 We have borrowed a flat in "Söder" in Stockholm from our friend Danyal Taylan. It´s a lovely newly renovated flat and it is starting to feel like home. There weren´t any furniture there though so we had to improvise.

What the flat does have is a cool gas stove that we´ve been playing around with. We went to our friends Bartek and Joanna and their two weeks old Maja. Mr X´s future wife? You never know…..but there is another girl out there too..

I have to go, Mr X will soon wake up and demand his milk.


Comments by fans:
I wonder if Helena can play drums?
What instruments can you play, Martinique, and what instruments does Helena play? Not to mention her enchanting voice of course..)) Thanks..








Hi Ilya! Nice to have you as a reader. She can play one pattern and one fill. She plays the piano, flute, a tiny bit guitar and she is a hell of a tambourine player, as you may have seen + some other strange instruments I do not know the name of *)

As for me I mostly play the guitar and piano when im writing songs. But I love the drums and if I were to have a new band I would battle for the task. Im also fond of the electric bass. (strange keyboard here, cant make smileys, they come out like this *) *))