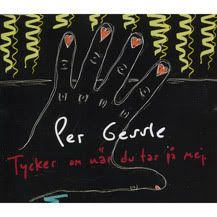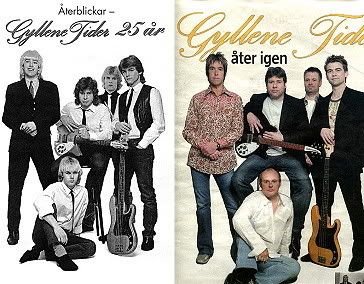 Roxette's most recent single, "Opportunity Nox," scored big in Germany. On 20th December, the song came in as #3 on the Jump Radio Charts of the Year. The station is generally considered to be the second largest in Germany. Also this weekend, on the biggest radio station of Germany, SWR3, "Opportunity Nox" also showed up as #3 on their year-end chart. It was on the charts for 12 weeks and made it to #1 nine times.

The third single off "Mazarin", "Tycker om när du tar på mej", was released on 10th December. Mazarin is still selling and the chart also confirms that "Mazarin" now has sold four times platinum (240,000 copies).

As widely expected, Aftonbladet published on 16th December that Gyllene Tider has indeed decided to tour Sweden next summer to celebrate their 25th Anniversary. Members of the group met over the weekend to make the final decision.

According to The Daily Roxette, it is expected that the tour will be preceded by some new material, perhaps an entire new album. Per and MP Persson will start recording demos after Christmas. Some are already done, Per says in Aftonbladet, where he also answered some questions about the best of 2003.

After all, 25 years are really quite a lot, and that has to be celebrated. It'll be cool to bring Gyllene Tider into the 21st century, and I hope the Summer Swedes would like to join us in our celebration. One summer is enough for god's sake! Gyllene Tider doesn't exist anymore, we only put it together again for this project. We live under enormous expectations, but I think we can live up to them.
Best CD:

The Cardigans "Long Gone Before Daylight". Should've been number 1 all over the world… why wasn't it?

Best song:

Outkast "Hey Ya!" Although one's getting tired of it now….

Best concert:

The Stones at the Cirkus. Can anyone beat this?

Best retro:

Polanski on DVD. Plus the fact that the 60s more and more seem like, believe it or not, UNDERESTIMATED….. art… literature… music… film….design…. cars…. clothes…. etc., etc., etc.!!!

Worst:

The Britney-Madonna single will probably not be historic. But if you mean something that isn't really a "musical" experience one can mention that one gets terrified of that Michael Jackson district attorney…..help!

Best pastry:

Muffins are nice too.