Per Gessle, Clarence Öfwerman and Christoffer Lunquist have been recording a Ramones song for an upcoming Swedish tribute album to Joey Ramone who died last spring of cancer. Per will sing the ballad "I wanna be your boyfriend", one of the songs from the punk band's debut album.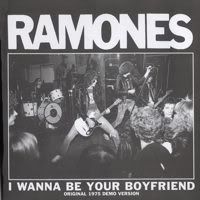 Joey Ramone
(1951-2001), born as Jeffry Ross Hyman, was a vocalist and songwriter best known for his work in the punk rock group the Ramones. He and bandmate Johnny Ramone (né John Cummongs) were the only two original members who stayed with the band until their retirement in 1996. Hyman stood at 6 ft. 6 in (1.98 metres) tall as a consequence of Marfan syndrome. He had a long shock of black hair that almost completely obscured his face. Few photographs exist of him without his well-known attributes. He suffered from obsessive-compulsive disorder. Joey Ramone died of lymphoma at New York Presbyterian Hospital on april 15, 2001. Countless memorials, both by fans and the rockers he influenced, followed. He was listening to the song In a Little While by U2 when he died. This was during U2's Elevation Tour, and from that point on during shows Bono introduces the song as a tune that was originally about a lovestruck hangover but that Joey turned it into a gospel song.
Per Gessle
is a real fan of The Ramones. His first band, Grape Rock (1976), played many covers of this band. I wanna be your boyfriend was released by The Ramones in 1976.
To record this cover song, Per Gessle has been at Polar Studios, Stockholm, this July 2001, with his P,C&C team (Per, Clarence Öfwerman, Chris Lundquist) and with Brainpool's drummer Jens Jansson. It seems the band that joined in some songs of
The World According to Gessle
Album in 1997 is together again for years later.
Producers: Per Gessle and Clarence Öfwerman.
Mixer: Ronny Lahti.
Vocals: Per Gessle.
Backing vocals: Christoffer Lundquist.
Acoustic guitar: Per Gessle and Mats MP Persson.
Bass guitar: Christoffer Lundquist.
Drums, tambourine and maracas: Jens Jansson.
E-bow: Per Gessle.
Electric guitar: Per Gessle and Mats MP Persson.
Glockenspiel: Clarence Öfwerman.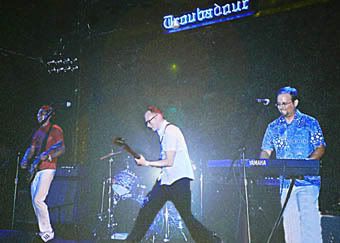 We have also good news from the USA. Magnus Börjeson has been working with Brainpool's members since the last years but he did not expect that Internet would revive his old band, Beagle.
In 1991,

Magnus Börjeson

, Calle Håkansson, Anders Mildner, Benjamin Peetre, Jakob Peetre and Daniel Sandström, from Lund, Sweden, formed the indie pop band

BEAGLE

. They signed a record contract with Polar in Stockholm and released 2 albums in all Europe and Japan.
Beagle's

SOUND ON SOUND

(1992) - Singles: A different Sunday (1991), The things that we say (1992), Turn your head around (1992), This time (1992)
Beagle's

WITHIN

(1993) - Singles: Nine out of ten (1993), When I speak your name (1993), One layer down (1993).

In 1992, Beagle was nominated for best new popband in Swedish Grammies and

The things that we say

became a hit in Sweden. They have many gigs in 1992 and 1993.


In 1994, Beagle transformed into

Favorita

(Magnus Börjeson and Benajmin Peetre from Beagle, plus Fredrik Blank and Conny Stade) and starts recording. Although they signed a contract, recorded an album and toured with the band Pulp, Favorita disappeared in 1997 after their only single, Seven Comforts. Many problems and no future.

But Internet revived the old band, Beagle, last month. Many fans wanted to listen to the lost band in the United States. According to Magnus:
There is a powerpop-crowd in LA. For a couple of years I've been getting emails from different people who would like me to come and play in the USA. I guess they got tired of waiting, because suddenly they called and said they wanted me at a popfestival, The International

Pop Overthrow in LA.
Beagle played last July in The Trobadour, Los Angeles, and Magnus is now thinking about recording a new Beagle's album with Christoffer Lundquist at the Aerosol Grey Machine Studio. But it seems more a solo project than a real revival of Beagle. Magnus could make good use of the fame of the lost band Beagle.
Actually, the Beagle band this time has been quite different. Magnus has played in L.A. with Olof Wallberg (guitarist in Fight Family, another band from Lund) and Brian Kassan (keyboards, from Chewy Marble), between others.