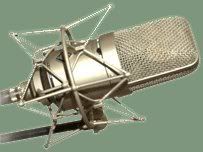 "Plastic soul"
is a phrase coined by an unknown black musician in the 1960s, describing Mick Jagger as a white musician trying to sing soul music. Paul McCartney heard the comment and later said that the name of the Beatle album Rubber Soul was inspired by the phrase "plastic soul". In studio conversation recorded on 14 June 1965 after take 1 of "I'm Down", McCartney says "
Plastic
soul, ma
n
". David Bowie also described his spate of funky, soulful songs released in the early-to-mid 1970s as "plastic soul".
But
Plastic Soul
is also a new band from
Lund
that has been formed this year, with four boys and girl from this city of Sweden. They are:
Helena Josefsson - singer
Johan Duncanson - guitar
Fredrick Whitling - lead-guitar and keyboards
Olof Martinsson - bass
Per Blomgren - drums
Yes: Plastic Soul is the new name of the band Jive with Clive that played last automn 1996 in some clubs of Lund.

After some rehearsals, yesterday (1997-11-29)
Plastic Soul
got their first important gig at
Klubb Indigo
, the Friday club in Blekingska Nationen (Province of Blekinge student community in Lund). The performance in front of 250 guests has been called Demogala #1 and included four Swedish indie bands: First Floor Power (from Malmö), Shallow Soundwave (from Göteborg), The Pang (from Lund) and Plastic Soul (also from Lund). The Demogala #1 was also the Blekingska release party of the indie demo compilation "
First Harvest - Greatest Unsigned 1997
". The compilation includes songs from the four bands.