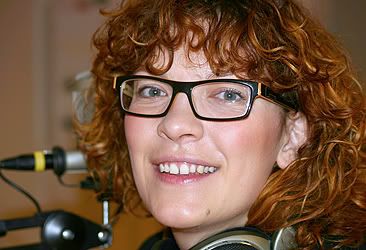 Sveriges Radio - Feb. 2009

Next week me, Martinique and little baby will move to Stockholm to start the rehearsals for Party Crasher tour! Luckily, Martinique will be playing as support act on the gigs around Europe! He has even made t-shirts for this event.

I will also squeeze in a video recording for my coming album. Jiiiiipiiii!

And a recording session with Martinique and Per from Sandy Mouche! It is the recording of a song that was not selected for the album, that I just can´t let go. They will produce it in Per´s home studio that he has built in the garage. Let´s see where it will show up!

I hope soon that I know something more about the release. Only my destiny knows now!

See you on the tour!!

Comments by fans:
Dear Helena. Your voice is great! Congratulations! I hope you and Per come to Brazil, on Party Crash tour! All fans are waiting... a lot of fans, with sure!