What are they looking for? A new lead-singer? Are the "bandstarters" thinking about an end?
Micke Rehnstrom, from The Scandinavian Indie Digest (Vol. 4 # 32, August 17th, 1997), tells the news:
Janne Kask has left Brainpool. He confirmed this in the TV-program "Z-TV pa vag" a couple of days ago. The others, in the band, have discussed continuing without him but the future, both for them and for him, is uncertain at the moment. According to Kask it was a mutual agreement, no internal wars in the band. He just didn't think it was fun any longer.

Janne Kask has been the lead vocalist of Brainpool a pop music group from Lund, Sweden. He is from Genarp, a small village of Lund. Brainpool have been known mostly in Sweden, and do not really make it abroad. The band was discovered by Per Gessle, who signed them to his music publishing company Jimmy Fun Music.
The members of the band are (or were?):
Janne Kask
(vocalist),
Christoffer Lundquis
t (bass),
Jens Jansson
(drums) and
David Birde
(guitar).
They have released three albums together:
- Soda (1994)
Singles: At School / Pop Star (1993), Every Day (1994),
Girl lost (1994), In the countryside (1994), That's my charm (1994)
- Painkiller (1995)
Singles: Bandstarter (1995), We aim to please (1995), Tomorrow (1995)
- Stay Free (1996)
Singles: Sister C'mon (1996), In a box (1996)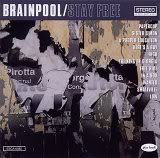 Brainpool - Girl lost (Live Göteborg, September 1996)

They were known thanks to having been the supporting band during the Roxette Crash! Boom! Bang! European Tour in 1994.
Janne Kask said in an interview in 1996: "
We played with Roxette and it hurt our underground statement but if we hadn't played with them you wouldn't have heard of us.
"
So Janne Kask has left the band to pursue a solo career and has formed The Jan Kask Sound System. Why? Maybe it wasn't fun any longer. But other sources say that Kask, previous student of "praktisk filosofi" in the University of Lund, wanted to do more social and political lyrics.
The remaining members could stay together because there is a contract to record a new Brainpool album. Christoffer Lundquist (bass) and Jens Jansson (drum) has also played this year in the new Gessle's project,
The world according to Gessle
. Read Per Gessle's words about the band below.
LJdM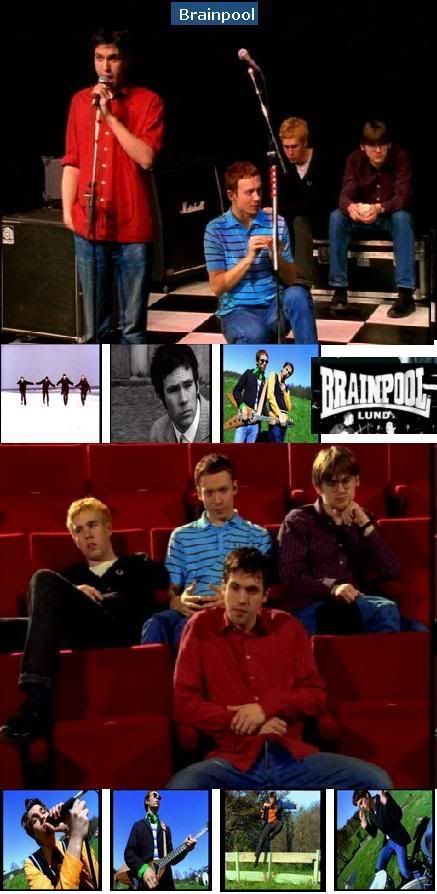 I have always thought that Brainpool is the best Swedish Pop Group of the 90's. Their records seemed to capture the mood of the day, while recapturing a lost innocence -which made them sound both timeless and contemporary. "Soda" was an irresistible debut, a pop album that sounds just as fresh today as it did in 1994. A year later the confident follow-up "Painkiller" rightfully took them to the upper region of the charts. "Invisible to her" is still out of this world (who'll be the first to cover it?). And who can forget "Bandstarter"? such a great song.
They were equally convincing on stage. I saw them live at the tiny Tre Backar in the beginning of time, and they gave us a brillant cocktail of The Who meets The Jam - all served with nice splashes of bubblegum, power pop and just the right measures of surf. We all love that!
Every band/artist stand or fall with their songs. Janne and David were - and still are - exceptionally good songwriters. But that's just half the story. Brainpool was also a band of inspired musicians, all playing with the combination of energy and creativity that makes you want to press the "repeat" button.
Now that I've had the opportunity to work with Christoffer and Jens on my solo album, I realise what a complete unit they were. Brainpool truly was a band without any weak link - even Christoffer's peculiar glasses seemed to make sense.
Brainpool was the first band that arrived in the safe harbour of my music publishing company, Jimmy Fun. I was over the moon after hearing their cheeky demos, and one sunny day Ben Mariene, who was in charge at the time, signed them up. I then managed to make two humble achievements apart from shouting encouraging "yeah yeah yeahs":
1. Tip them about producer Michael Ilbert.
2. Decide the running order on the "Soda" album, since the band had four different suggestions and couldn't agree...
The opening track on "Soda", "That's my charm", rocked my little world for a while.

I had my own band when I was in high school, we played prog-rock, loooong 20-minute songs which I wrote and forced everyone else to play.

David Birde was a friend of mine from high school, he had Brainpool going, the bass player was to go and do this army service, so I just joined as a replacement for him. But it turned out that the four of us got along very well and we liked each other, so when his army was over, he was no longer welcome I am afraid, it's a bit harsh, but it's the way it was. That was I think 91. It took a few years until we got a record deal and released our first album.

Per Gesle had just started this side of Jimmy Fun Music which was going to release other music, besides Per's own. We were one of the first bands to send him some demos, just by chance, that's just the kind of music Per likes. Besides that, our singer, Janne, he sounds a little bit like Per, a little bit of this childish voice if you like, a bit high pitched, so he just fell for it. Back then Per used to listen to all the demos which had to do with Jimmy Fun, later he got a bit tired of it, and didn't care so much, but in the beginning he was really into it. It was actually Per's decision to publish our music. His and Ben Marlene's, the guy he had hired to run Jimmy Fun Music. We were the first band he signed.

You normally collect the best songs from many years and put them on the first album, so that's the way it worked with us in Brainpool's debut, Soda (1994). The second album, Painkiller (1995), was a bit more difficult because we had to write the same amount of good quality songs in a shorter period of time. Janne and David wrote most of the songs, I helped with a couple of them, and then I was mostly into the arrangement and producing. The style throughout the albums changed quite a lot because we got easily bored. Once we had done something, we wanted to try something else, different.

It is mainly, the three of us who are still in the band, we drifted apart from Janne, so to say. It's not that we weren't friends, but we didn't have that much in common, didn't spend that much time together. The three of us are like brothers, so I guess that was the reason, he felt it wasn't fun anymore. I don't think he coped very well with the fame and success thing, he just didn't like it so after a couple of years he felt like he didn't want to do this anymore. But we continue, it's still fun.