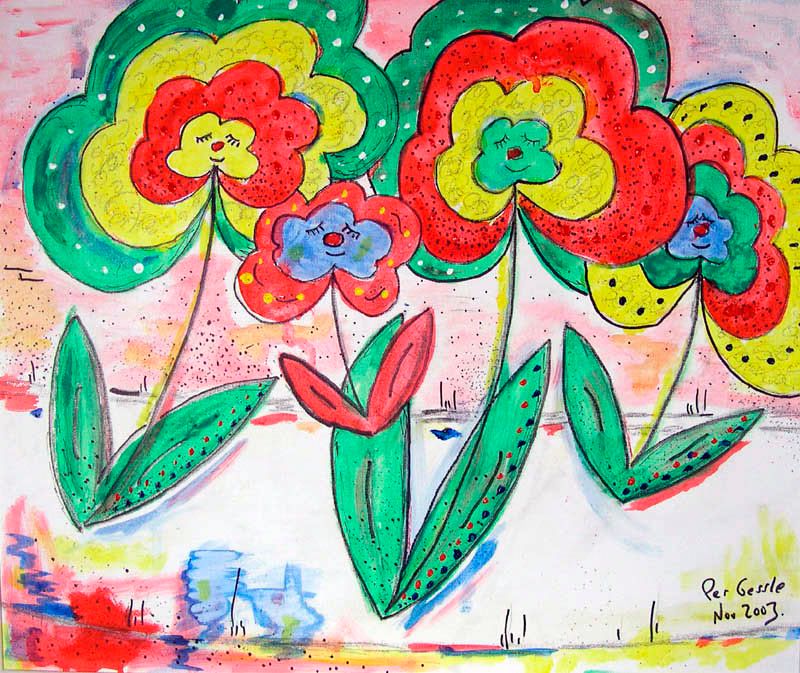 According to The Daily Roxette, Per is in the process of writing new material. Per Gessle visited the morning show "Nyhetsmorgon" (News Morning) on Swedish TV4 today. After showing a full song (Sommartider), Per's interview revealed not so much new.
Otherwise, he has also painted a painting for Art Against AIDS. The new Roxette DVD called "Ballad & Pop Hits - The Complete Video Collection" will be out on 18th November.
Roxette will not do anything actively during 2004, we'll wait to see how Marie feels. Gyllene Tider's possible tour will be decided during December. What speaks against a tour is that 'Återtåget' still is the biggest tour in Sweden ever, so it's a big fall for us…. I very much would like to tour with GT, there won't be another solo tour next year at any rate.