Last December 10th, 2009, the director
Jessica Nettelbladt
was in
FilmCentrum Syd
, Malmö, showing sequences from her documentary "
Dollykollot
" (The DollyCamp), which is currently being cut, and talked about recording this film in Malmö, Gothenburg, Stockholm, Berlin, New York, Nashville, Dollywood and Iceland. The plot of this documentary is simple: four singers and a music producer (Nina Persson, Cecilia Nordlund, Lotta Wenglén, Helena Josefsson, and Gudrun Hauksdottir), met through a tribute to Dolly Parton and become close friends.
Debaser Malmö payed homage to Michael Jackson on December 25th, 2009.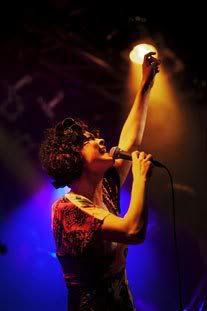 Picture by Johan Bävman (sydsvenskan.se)
Fre 25 Dec Inne: 19-03

135 kr + förköpsavgift. Biljetter finns hos Tickster, Skivlagret och hos Folk och Rock.

Forrest & Crispian, Paulina, Asha Ali, Vivian Buczek, Jonas Drejholt and

Helena Josefsson

took part in the concert. It also features the usual Aftonorkestern, usually with Magnus Sveningsson
(Righteous Boy, The Cardigans)
on bass, Nathan Larson on guitar and Patrik Bartosch (Eggstone) on keyboards.
There is also a show "
En afton med Michael Jackson
" in Debaser Medis in Stockholm booked for tomorrow December 26th, but Helena will not play there.
Do you want some reviews from the concert? According to Håkan Engström, from
sydsvenskan.se
, "
fast nothing could beat Helena Josefsson tonight
".
Emma Sonesson (aka BiLLY)
, administrator of the
HJ Fanclub Portal
, wrote: "
Yesterday was a nice concert :D but I couldn't take a pic!
:(".
"En afton med ..."
is a project by Debaser Malmö, SVT and Monbio. Visit:
www.enafton.com
. "
En afton med Michael Jackson
" (A night with M.J.) is the last show of this project after three years of homages, including nights with Bruce Springsteen, David Bowie or Depeche Mode. Artists like Nina Persson, Tingsek or Titiyo have been doing really good covers of their idols' hits. Helena Josefsson was also in "
En afton med Dusty Springfield
" (December 2007) and in "
En afton med Blondie
" (February 2008). Some of the shows were recorded for the documentary "The DollyCamp".
Helena Josefsson - Beat It
Helena Josefsson - Ain't No Sunshine
I was in love with Michael Jackson as a young teenager and still love his music and dancing. It will be fun! I have seen Michael Jackson twice, the Dangerous tour and the History tour. And I was so in love with him as a girl, making drawings of him, sending him letters that I wrote in gold :o) I will enjoy singing his music. I think he was amazing, cause he had the voice, the composing talent, the amazing rhythm-feel not to mention his moves!

It is exciting to sing his songs and I will try to do it properly even though it can never be as good as he did it. I will sing
Beat it
and
Ain´t no sunshine
with my own Swedish lyrics on them. I was thinking of
Dirty Diana
at first but someone else got it before me :o) I think my favourite songs are
Human Nature
,
Beat it
and
Dirty Diana
.
I will not play in Debaser Medis, and I haven´t been asked to. It´s good ´cause I want to be home to spend Christmas with my little family :o) I hope you will have a wonderful christmas! Helena!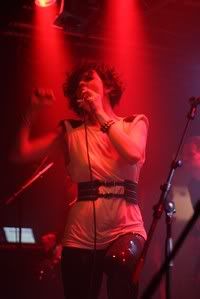 Picture by Sofia Josefsson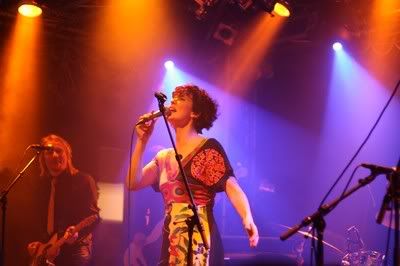 Picture by Sofia Josefsson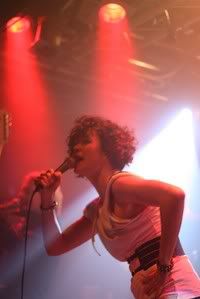 Picture by Sofia Josefsson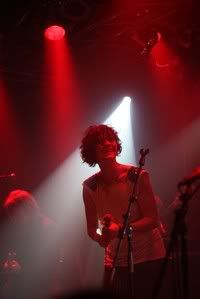 Picture by Sofia Josefsson

Incomprehensible and terribly sad. A master left us. We will never experience anyone like Michael Jackson again.

History: