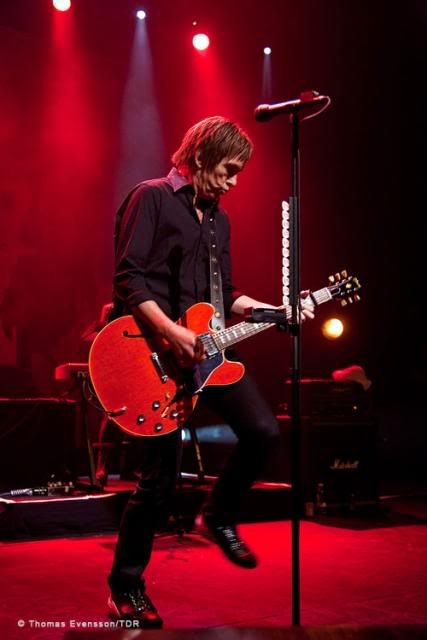 Spring is certainly in the air as the fans start lining up outside Cirkus in Stockholm. According to TDR, Per Gessle's and Helena Josefsson's "super fan" Erik Johansson has been there since the night before and is first in line — again. He feels it's his duty. There are Brazilians, Argentinians, Brits, Russians, Germans, Scots… and a few Swedes. Per Gessle steps on stage a little after 8 pm, and the crowd goes wild. Per is all smiles for the whole hour and a half. The band is in absolutely top shape, and "you can hear this is a band that is having fun", says Thomas Evensson from TDR. No changes in the setlist this evening; even though the band jokes and starts playing Gyllene Tider's old hit "Sommartider" after Per yelling "Did I hear 'Sommartider'??" Chris also falls into The Knack's "My Sharona" in the intro of "Do You Wanna be My Baby?"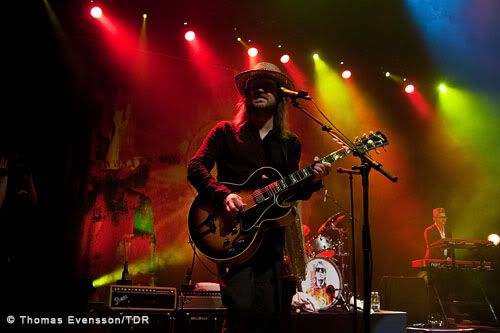 SET LIST:

1. Dressed for Success
2. Drowning in Wonderful Thoughts About Her
3. Stupid
4. Party Pleaser
5. Wish I Could Fly
6. She Doesn´t Live Here Anymore
7. 7twenty7
8. I Have A Party In My head
9. Late, Later On
10. Listen to Your Heart
11. Do You Wanna Be My Baby?
12. Opportunity Nox
13. Doesn't Make Sense
14. Church of your Heart
15. Dangerous
16. Joyride

Encore

1. C'mon
2. Are You an Old Hippie, Sir?
3. The Look
4. It Must Have Been Love

2nd Encore

1. Hey Mr. DJ
2. (I'm Not Your) Steppin' Stone
3. Sleeping in My Car
4. Queen of Rain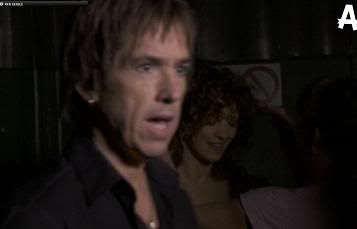 Yes sir - back in Stockholm! And what a Saturday night it turned out to be. The beautiful venue Cirkus, a very relaxed band and crowd-pleasing setlist and... of course... a mind-blowing audience that makes life so easy for us!!! You guys & gals in the front row you're the best, sweatin' it out, groovin' along our mood of the day, without you it would be very much harder to do what we wanna do! Thanx! And everything got captured on film, it's gonna be a sensational DVD. See ya tomorrow, same place, same time.

I remember on the Party Crasher tour seeing the guys every night, I asked one – I forgot who I asked – isn't it boring to see the same thing every night? And the answer was great. "Well, is it boring to play the same things every night and do the same stupid moves?" And I was: Ooops. And I sort of got it. Music is communication. It's not a performer and an audience. You are doing something together. If you can listen to a song so many times throughout your life why only see one concert?