8.5 Halmstad, Sporthallen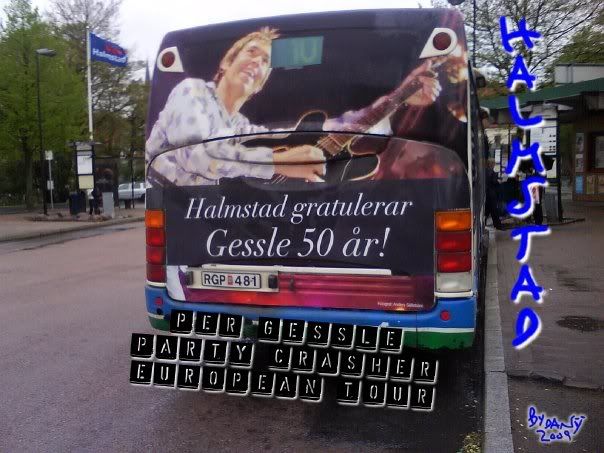 About 2,000 tickets were sold to this evening's "homecoming" concert in Halmstad, Sweden, according to TDR. The show, which was held at the indoor Sporthallen, attacted a crowd from all over southern Sweden (along with the now familiar small groups of fans from other countries) eager to hear Per and his band. After opening with "Dressed for Success," Per approached the mic and shouted out "Hello Halmstad!" The response was an explosion of cheers that reverberated in the echo-prone sports hall.
SET LIST:

1. Dressed for Success
2. Drowning in Wonderful Thoughts About Her
3. Stupid
4. Party Pleaser
5. Wish I Could Fly
6. She Doesn´t Live Here Anymore
7. 7twenty7
8. I Have A Party In My head
9. Late, Later On
10. Listen to Your Heart
11. Do You Wanna Be My Baby?
12. Opportunity Nox
13. Doesn´t Make Sense
14. Church of your Heart
15. Dangerous
16. Joyride

Encore

1. C´mon
2. Are You an Old Hippie, Sir?
3. The Look
4. It Must Have Been Love

2nd Encore

1. Hey Mr. DJ
2. (I´m Not Your) Steppin' Stone
3. Sleeping in My Car
4. Queen of Rain

The audience is always nice and active here. The tour has been the most funny thing I've ever done. The intimacy that we experienced in smaller venues has in some way reminded me why I do what I do.


Comments by fans:
Helena! Thanks a lot for Gent, Amst and Halmstad! Your appearence on Mr. X's concerts was a combination of beauty and magic voice. I liked it and I hope you did to!