Yesterday was a great day here at Martiniquemusic thanks to you guys. The visitor count went up to 195 which is a great new record. I will praise your tips and try to use them in the best possible way. Feels great to reach out and recieve such a respond. Nice talking to you all. So lets now break that 200 limit together shall we. With your advise and tips we should be there in no time. Thanks again!

There once was a father who got up pretty early one morning like every other morning to be correct. This papa was going to get a haircut. The destination was "Toni & Guy" on Götgatan 10 where he recently paid a visit and bought his favourite shampoo, Redken Scalp relief with the scent of lavender. Fighting his fatique he went off to the bus not knowing that he was beeing followed.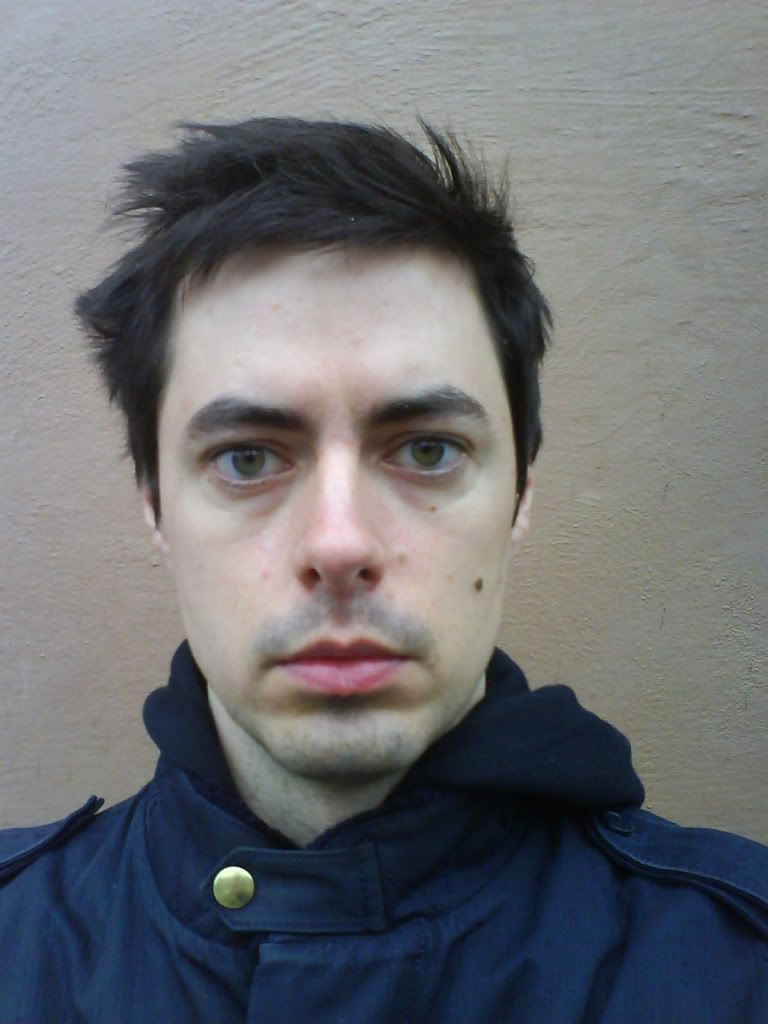 Before entering the bus he glanced behind his shoulder and was hit by the eye stinger of a flashing camera. Bastard! he thought when the camera guy flew.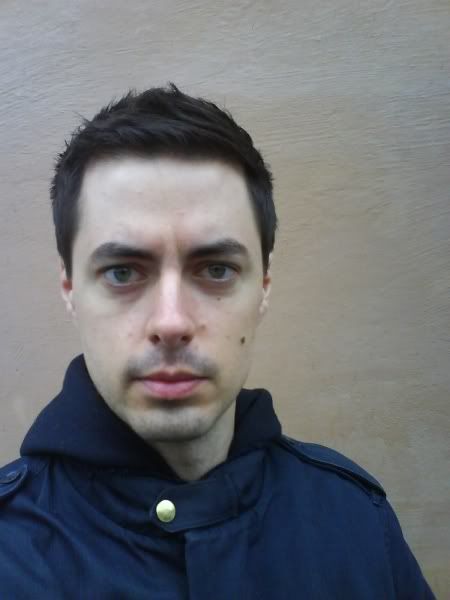 After the visit to the hair stylist he went home with the same bus and just as he got off the flashing camera reappered and stung his eyes. I happen to know the camera man so I can give you those exclusive before & after pics of the father.

Today the band finished their last normal rehearsal. I had mine yesterday. It feels like everybody is starting to feel that the tour is closing in on us and it feels like we´re becoming a team more and more with feeling. The bands setlist is ready and mine too. On monday the production rehearsals begin.

The difference is that these rehearsals are suppose to simulate how it will be on tour, with a stage, with lights and sound bursting out fom the audience speakers. On monday we´ll try it and on tuesday we´ll try it in front of a small audience consisting of people from the record company and invited friends. Should be nervous but fun.

(My camera is having trouble giving the SD-card all the movies we film so I will try and fix that cause we had a great movie from the rehersals for you guys but unfortunately it seems to be lost. You can see it in the camera but it doesn´t seem to be on the SD-card. If someone has had the same problem please share your knowledge. I use a Canon FS100 camera with a Sandisk Extreme lll 30mb grade 6 card on to a Macbook pro….stop you freak!!!)

However, this little fella managed to get stuck on the card so hope it´s better than nothing:

One of my favourite songs off the Party Crasher cd…can you hear which one? Of course you can, your´re music lovers for crying out loud!

Outfit of the day

T-shirt (don´t know the brand but it is from Malmö)
Hoodie (yepp you guessed it, it´s one from WESC, WESC is printed big in white on the back)
Jacket (Old Filippa K, needs to be washed)
Jeans (Nudie, Slim Jim)
Shoes (Nike, SB, i´m actually thinking of using these shoes on stage in one of my outfits…maybe)
Should I write the prices of the clothes too you think?


So another week in Stockholm has gone by and the last three days have been very exhausting. I don´t know why.. Maybe it´s because the tour is just around the corner and the tension is rising, or that we the first of the three days only ate very healthy food after a week with four visits to the gym (gym post will follow, maybe with a few pics of my bare chest…..nah..), or that when you have a baby it sometimes feels like you never sleep (or was that when your´re Having a baby?).

Anyway, we are on the train home now to take a calm resting easter weekend and i´m sitting next to a lady from Spain I believe. They speak both Spanish and French so i´m trying to figure out the connections…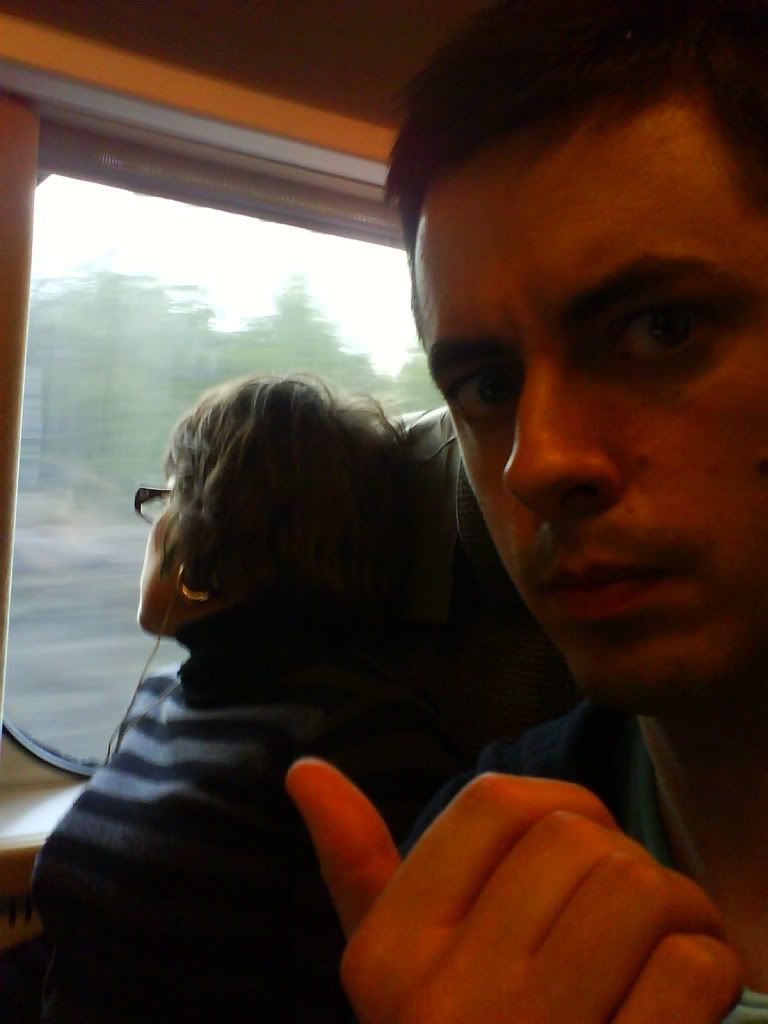 Remember to not sit in front of your computers during weekends and especially holidays. I know I won´t. Happy easter to you all and speak to you soon…

Comments by fans:


Oh wow 'Doesn't make sense' is my absolute favourite track from the Party Crasher album! thanks for sharing this video with us. Glad påsk till familjen Josefsson! Hoppas det blir mycket sol i Malmö Skåne.



Please fix your camera! I really wanna see the videos!
Jag älskar Gessle!!!!






Martinique, this is my favourite song from Party Crasher. And your video is very good, thanx! Waiting for Party Crasher tour in Brazil… \o/ And waiting for the new Sandy Mouche album, too …






Happy Easter to you, too! Thanks for keeping as updated. I am very excited to listen to your music! What was that about people and sitting in front of computers on weekends? Hehe..