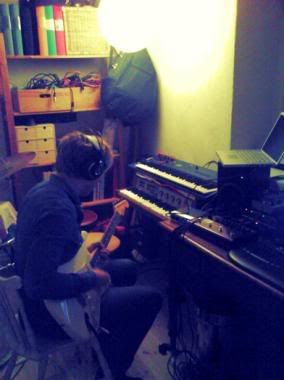 Me, Martinique had a day off and after a careful evaluation of the song that we recorded day 6 the following changes have been made:
1: New bass line (more discoish)

2: New chord progression on the verse (gives it more depth, the first version was too childish. Per is still evaluating this :-)

3: New intro (positive two-line guitar action)

4: New lyrics on the chorus (so that you can remember it)
The next thing on our schedule is a rehearsal, to give us some new ideas on how to arrange the coming songs.

Talk to you soon...


PS:
Pagani Zonda F: Probably the most perfect car in the world and one of my favourite super cars. It can definitely handle 179km/h. Experiense it.