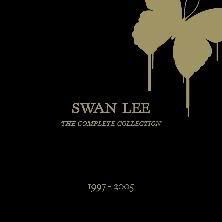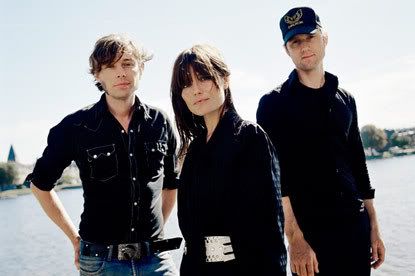 Swan Lee
was a trio based in Copenhagen (Denmark). The members were
Pernille Rosendahl
on vocals, guitarist Jonas Struck and Emil Jørgensen on drums. Originally no record label would sign them, so they created their own, Gogo Records. Their debut (
Enter
, 2001) received an impressive 6 DMA nominations (Danish Music Awards) in 2002, and Swan Lee also won The Danish National Radios P3 Prize, the main prize awarded every year to Denmark´s most outstanding musical artist.
The second album, "Swan Lee" (2004), was even more successful and turned the band into one of the biggest in Denmark. It was partially recorded in Malmö, with
Helena Josefsson
as background singer.
But then, suddenly, it was all over. On 25 September 2005, Swan Lee broke up.Today, more than two years later, they release a greatest hits album. All of the members are busy with new careers.
Emil Jørgensen runs his own label, Whiteout, and is chair of DUP (Danish Independent Record Companies).
Jonas Struck is releasing a newly composed soundtrack on DVD/CD for the Asta Nielsen silent movie "Mod Lyset" ("Towards the Light") on Whiteout on 19 November, along with the "Tranberg/Hyhne/Struck/Jørgens" album. He also composed the symphonic score for Ole Christian Madsen's feature film "Prag" ("Prague") and is a member of the band Bugpowder.
Pernille Rosendahl is currently recording a new album in the USA with her band The Storm, alongside Johan Wohlert. The CD is due to be released in February 2008.
The three members of Swan Lee personally selected the material for this tasty collection, which consists of not only the two albums, but a wealth of bonus tracks, including live recordings, remixes and cover versions that have only previously appeared on various benefit albums and compilations – such as the live favourite "Blue Monday".