10/19/2007 08:00 PM -

Pustervik

,

Göteborg
http://www.pustervik.goteborg.se/
Slippery People: Dreamboy + Helena Josefsson
The hotel room in Gothenburg was very small, we were going to sleep 8 people in a tiny room. So Johan (bass) thought he might as well check if he could fall straight on his back without bending.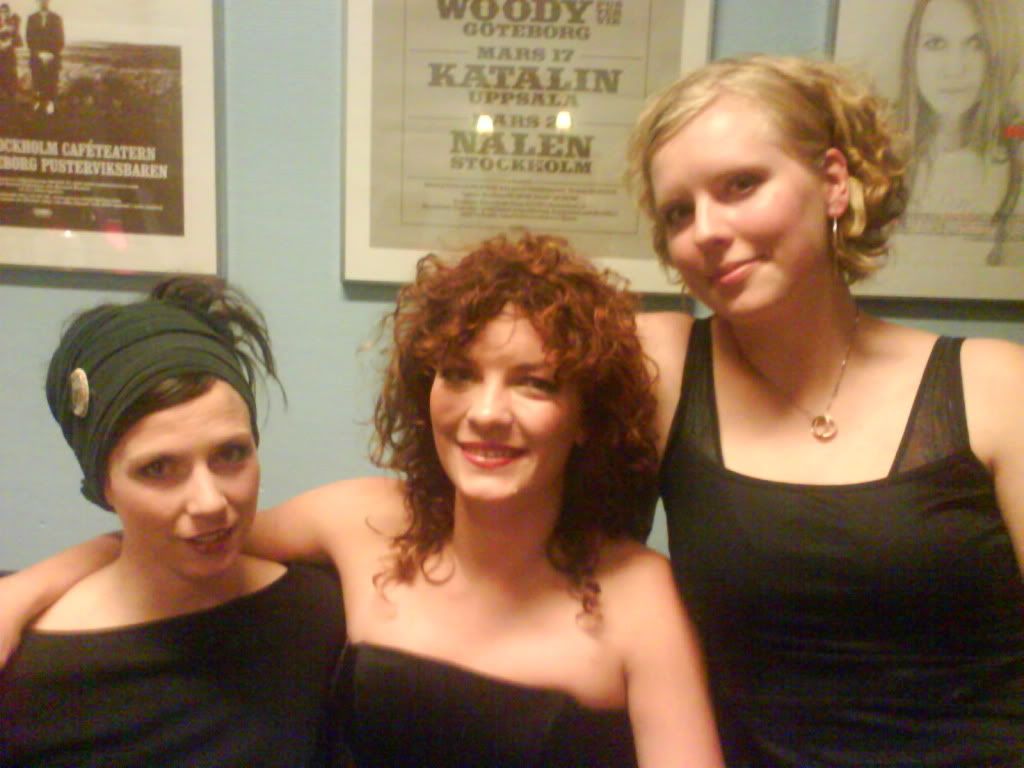 But Malin, me and Emeli felt some privacy would be nice…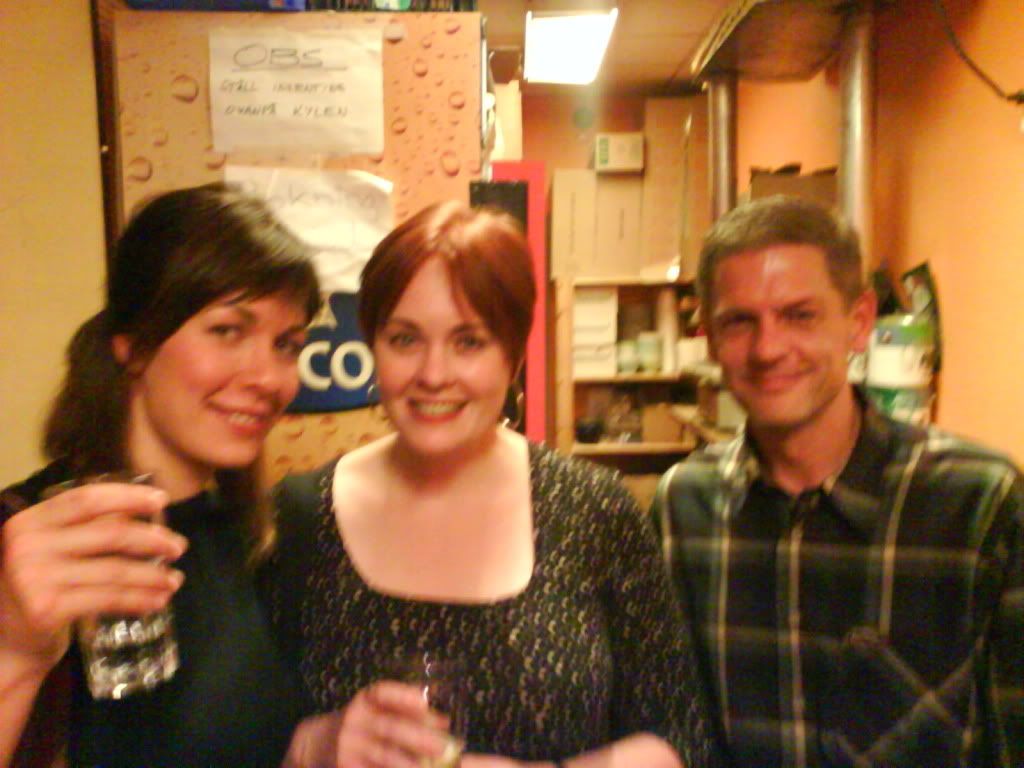 …so we asked my sister Lotta ( on the left side) if we could sleep at her place! And yes- we could :o)

The show went very well! Even though the monitor guy wasn´t too used to the equipment I think, there was a lot of strange and loud sounds on the stage- but we made it anyway!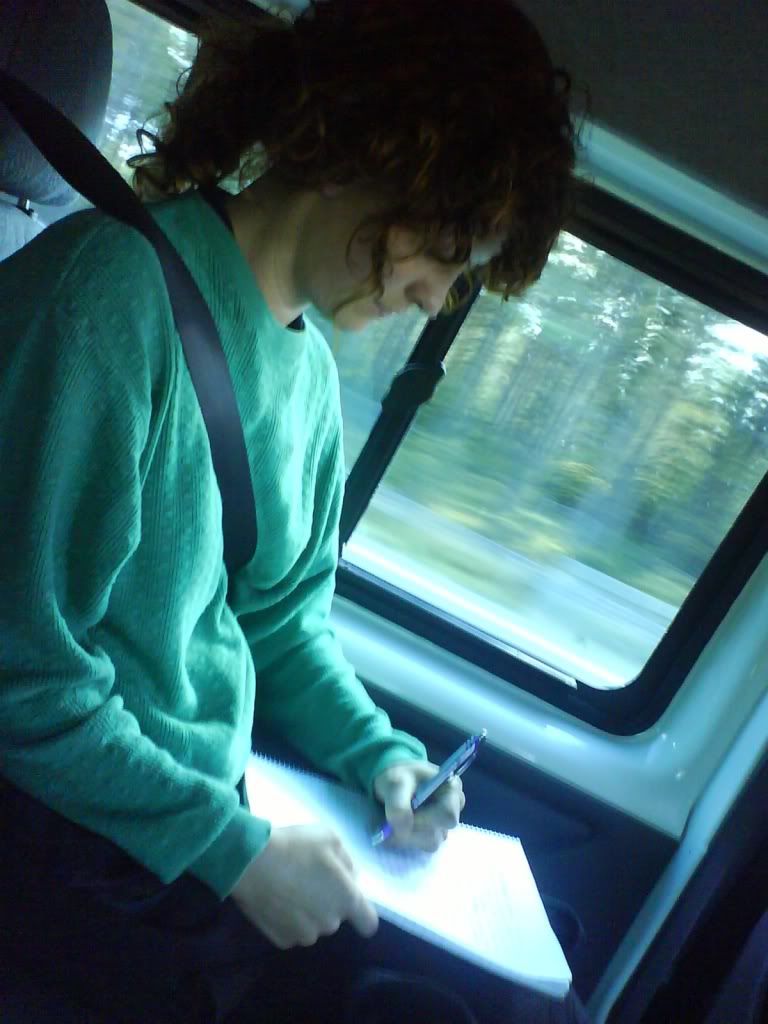 Doing some homework in the car and I have stolen Martiniques sweater- I like it, it looks like green peas, mmmm!

Hugs and hot chocolate from me to you!


Helena Josefsson played with her band in Pustervik (Göteborg). Daniel Lind "Ddummer", a Swedish drummer from Göteborg, was there and took some nice photos .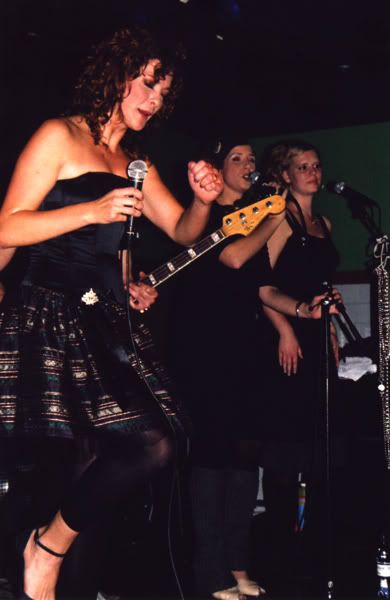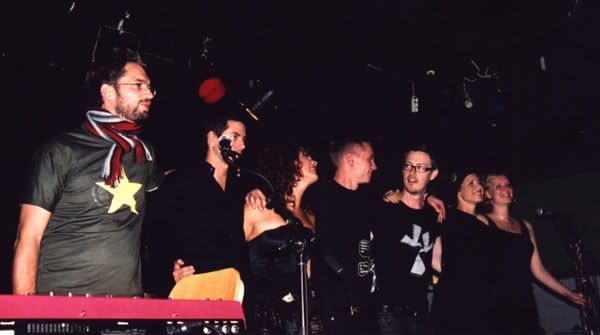 Emma Sonesson (Billy) was also in Pustervik and took some great
photos
.