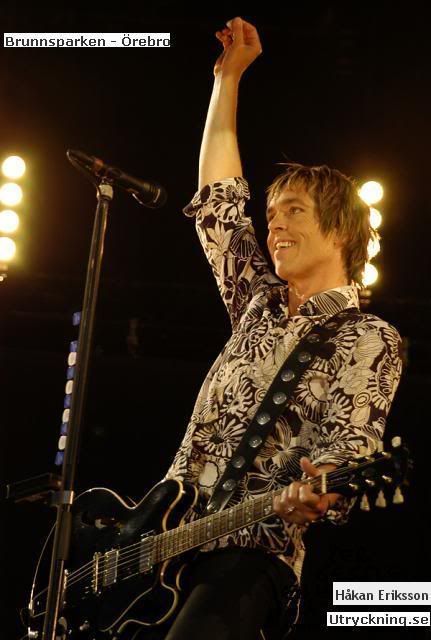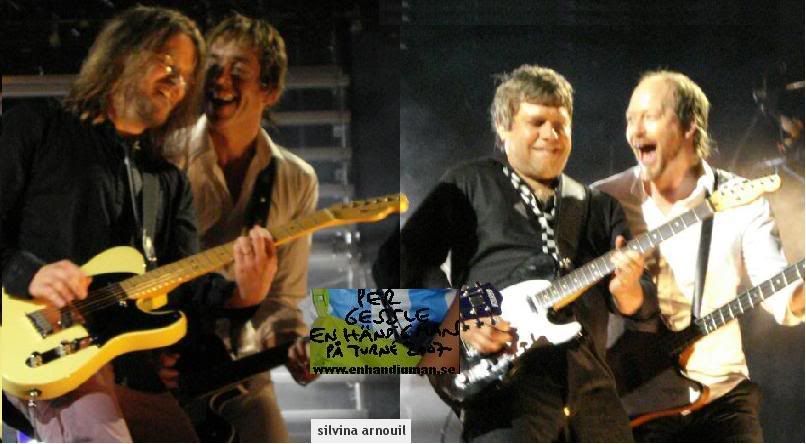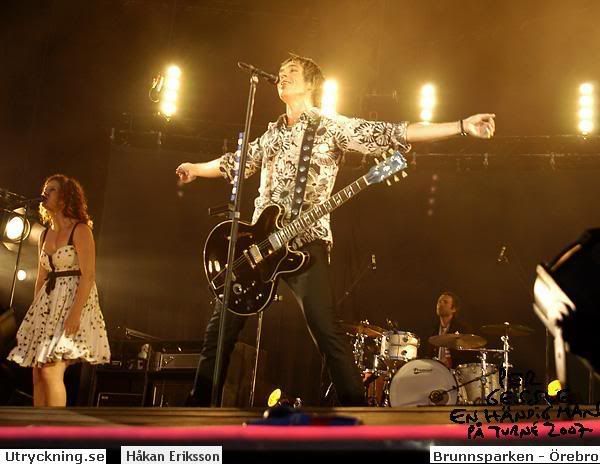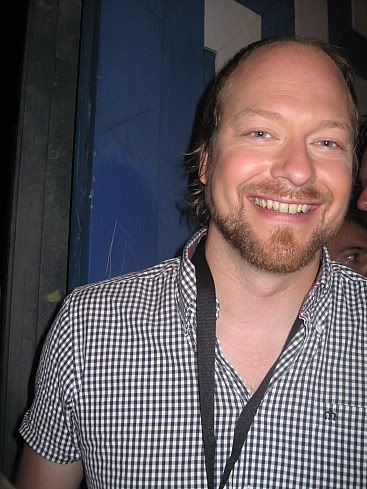 11 August

Örebro

Behrn Arena
Per Gessle wrote in his blog:
We have played Brunssparken in Örebro. I played there in 1980s, perhaps 1981, with Gyllene Tider. Today turned out to be a quite excellent evening, most cheerful audience of the world and a peppering applaud to the orchestra came up, ruthless but nice. Loose and easy but overall the same...
… and what would be the chance of (again!) just standing outside a hotel waiting for a taxi like last time to take you to the concert venue to suddenly realise the bus your stood next to is in fact the tour bus and you didn't realise you where in the same hotel as the band and then you turn around to see Helena stood right behind you! She happily posed for photos, I'll never forget that moment in Örebro August 2007! Ahhh the memories of those days!