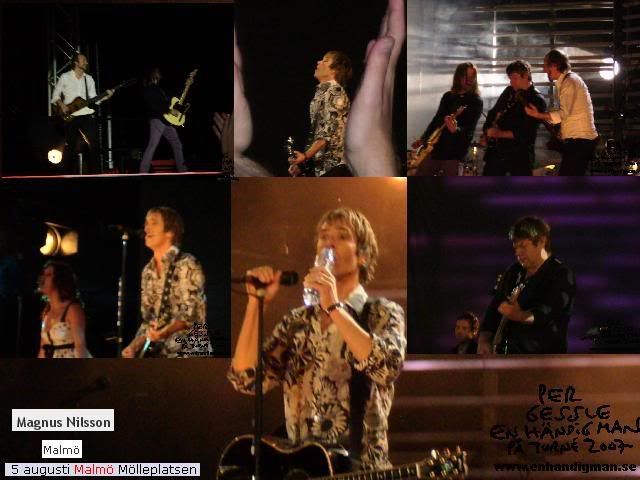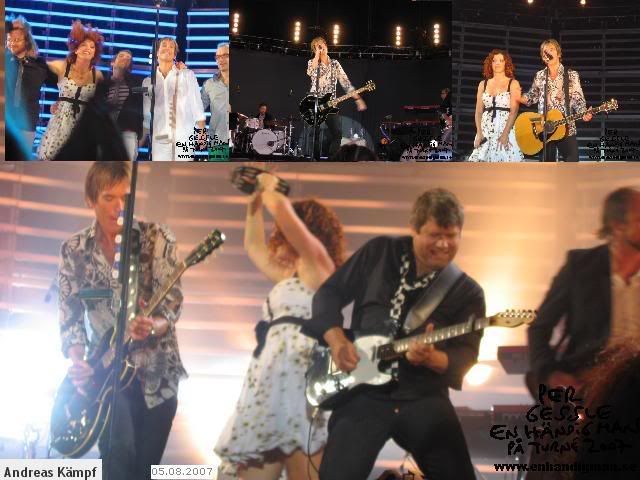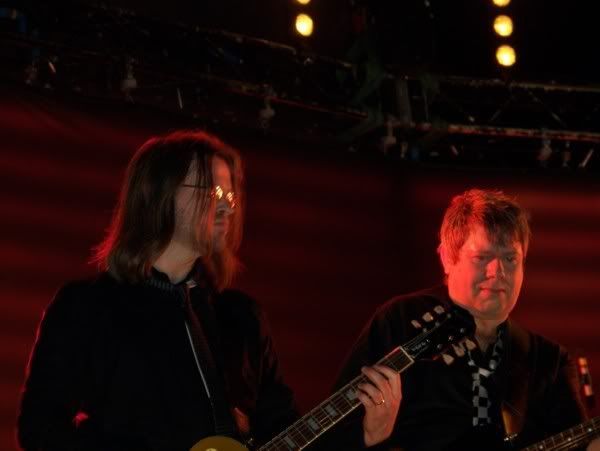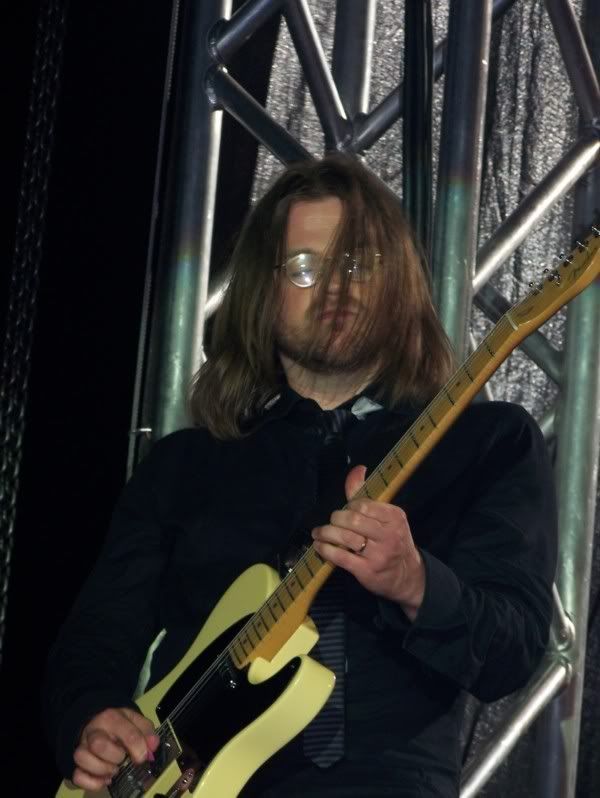 Per Gessle said in his blog:
The best gig so far?????? The band thought so, maybe, maybe... mmm... well... why not? That's my thought. A grand, large audience, enormous response, Spanish flags, fantastic weather, a children's party in a tent, icecream and ballons, a Homer Simpson-tart, warlock, trollkarl, card tricks, sausages with bred and strong mustard, swallowed about 200 mosquitoes... yummy... Fru Nordin actually was terribly good...




Am now sitting in the sun in Halmstad, reading a Warhol-biography. Am on the way down into the water but can't find my swim ring. Best in the kitchen: 'Ruby Don't Take Your Love To Town' by Kenny Rogers. Magnificent poetry.
Ailsa Plain (a.k.a.
xarrrr
) and her friend Klair, from UK, were there. This is her story:
Another day, another concert. I'm sure Groupies must use that expression…
Cisca and Chantie met us at the hotel after breakfast… we left from there and travelled down to Malmö. We stopped a coupla times on the way… no rush at all. When we arrived in the town I kinda crashed the car into the back of Cisca's car… woops! actually it was quite funny… quite bizarre. a random story to tell nevertheless! We went and checked out the queue at Mölleplatsen and it was like none of the other shows. Many, many people waiting there. Mostly from other countries… it must have been the most international show I had been to this summer. We did our best to avoid sitting in line, it was sooo hot, so we found excuses to go away. before gates open things got a bit hysterical LOL… some people are so damn excitable! Cisca and I carried the bags in while the other girls ran. we discussed how we didnt really car if we didnt make the front row at this one, after all, we'd done it before, bla bla bla…but OMG once you get in there you just GO! we all made it on the front line, right in front of Helena <3>PERFECT way to end the tour. We hung around for a while then headed back to Copenhagen with Stina!