Promotion in Switzerland

* Radio Suisse Romande, Lausanne 2007 · 05 · 15
Avec Gérard Suter - Radio Paradiso - mardi 15 mai 2007 de 19h00 à 20h00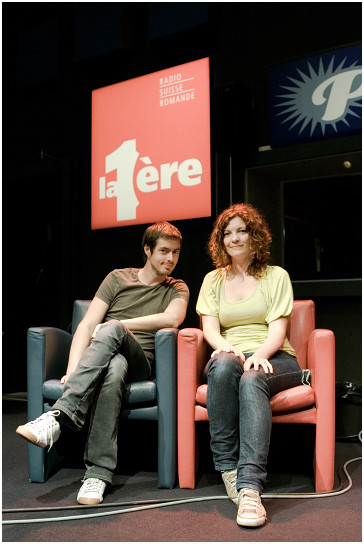 Pictures taken by by Nicolas Remond
http://www.tasteofindie.com/concert-1691-Sandy_Mouche-RSR.html
"Finally we are going back to Paris to play! 8.00 PM. It will be a small version of the band (Helena, Martinique and Chris Andersson). Oh it will be so lovely to go there.!!"


WED'SESSIONS / LE TRIPYQUE: Mercredi 16 avril : 20.00
>> LOVE MINUS ZERO (Ex-babyshambles): LA révélation pop londonienne ravageuse de retour à Paris.

>> SANDY MOUCHE: Pop suédoise brillante et lumineuse, quelque part entre Frida Hyvonen, ABBA et Hal.

>> FINGERLESS: Rock parisien sexy. Très sexy.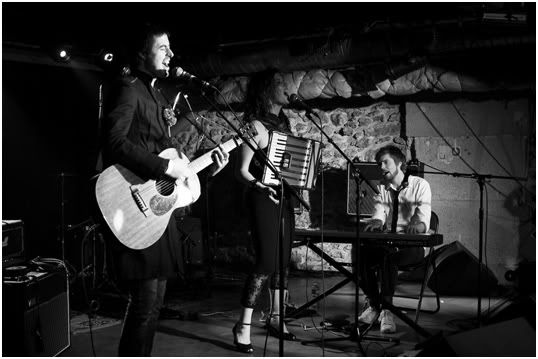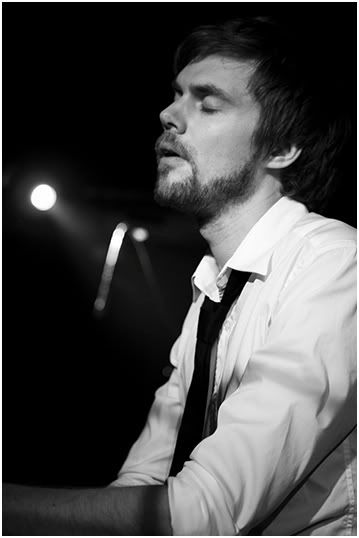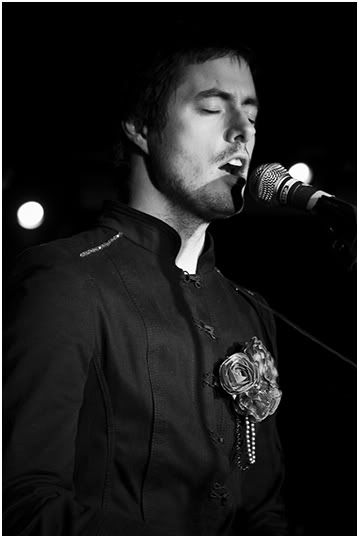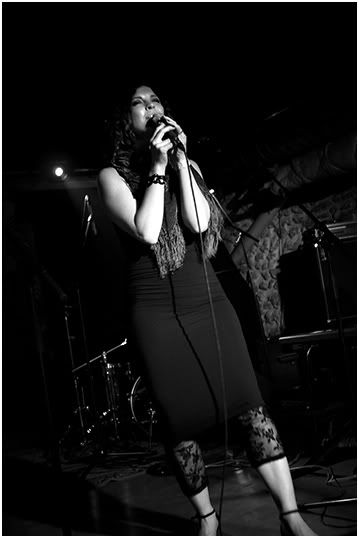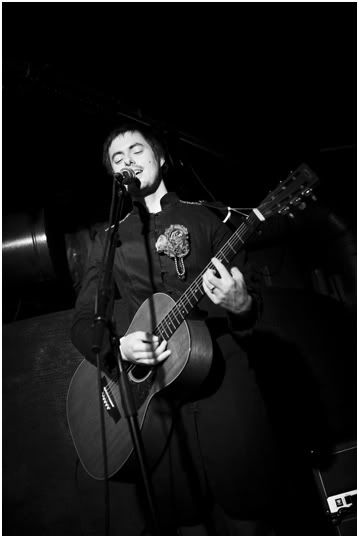 Pictures by
Loic Le Quere
.

Enfin un concert de nos amis suédois : mercredi 16 mai ils seront en trio avec leur pianiste Christopher au Tryptique à Paris, dans le cadres des WedSessions organisées par Eh Les Vilains et Froggy's Delight.

Swedish band will be in Paris on May 16th for a gig as a trio (with pianist Christopher) at Tryptique, thanks to Eh les Vilains & Froggy's Delight, organizers of monthly 'WedSession'.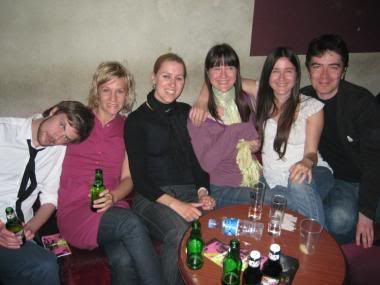 Martinique: A storyteller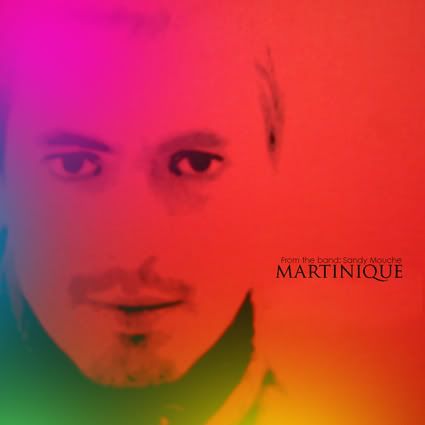 Hi! I am Martinique from Sandy Mouche. I have recorded 4 songs.
1. I hear strange things ...

2. The meaning of haste

3. The girl from Milan

4. I'm Spiderman

Listen to them util you drop!
I will start sending them out to different record companies this week. Take care!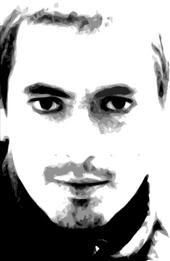 Martinique Josefsson
's songs (that we can hear on his myspace) are so graceful and harmonious! He reminds me of Lobo (do you know that American singer from the 70's that our parents used to play for us when we were little ? Songs like "You and Me and a Dog Named Boo", "I'd love you to love me", "Don't Tell Me Goodnight" - pure, luxurious harmonies and a tender voice). I just love the feeling Martin creates with that early synthpop touches, it sends me right back to early 80's when I was just a baby, but my father always played these kinds of harmonies for me. I will hear them forever in my heart!
"
I'm Spiderman
" also reminds me of some Bee Gees' "Saturday Night Fever" songs, but Martin's melody is more troubling and penetrating, it doesn't stay at the surface, it goes deep in your mind. It is a very balanced song, well built and emotional at the same time.
"
Girl from Milan
" is so tender and Helenas backing vocals makes it sound like an intense feeling that turned into a song. It sounds like...Sandy Mouche (which is a compliment!). I love Martins vocals because he has a very warm, smooth, evocative voice. You could listen to him forever without having the impression that the voice would exhaust you. That's so rare!
In my opinion, Martin has the voice and the "patience" of a storyteller. He should tell us more musical stories!

If you didn't listen to his two songs by now, go to his myspace right away! It is like an oasis of steady harmony in our course musical world!

Adela Toplean -
A_T_ blog
Martin Nilsson
(a.k.a. Martinique Josefsson) was born on 21st February 1979. His mother was born in Poland and some of her relatives emigrate to Sweden or France. Martin grew up in the small locality of Löddeköpinge, close to Malmö, Skäne, Sweden. He met Helena Josefsson at the Italian classes in Katedralskolan of Lund. They married Martin Nilsson in 2003 and they live together in an apartment close to Malmö's Folkets Park.
Martin "the Professor" Bjurström, a close friend and poker partner of Martinique Josefsson (Sandy Mouche), has created his
Myspace
. There we can listen to some songs of this great jazz pianist from Malmö.