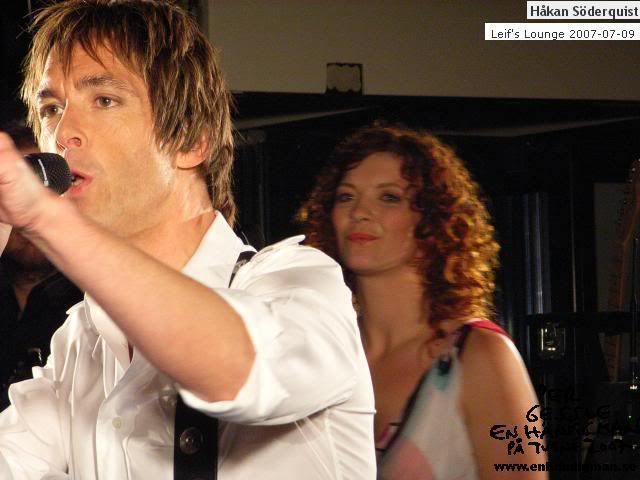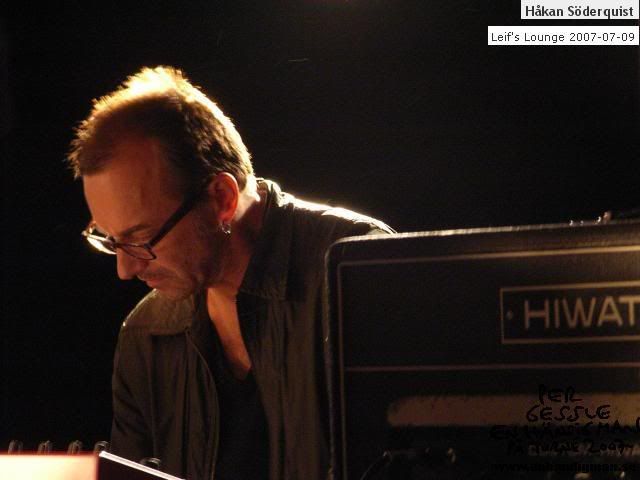 10 July

Halmstad

(preview)
Leif's Lounge
Thomas Evensson, from the
The Daily Roxette
, was "at the crime scene" - at
Leif's Lounge
in Halmstad, for Per's "sneak preview" of "En händig man på turné."
There are several hundred people there, among them Freddie Ljungberg, Martin Dahlin and Börje Salming, or should I say as Per puts it "All the guys with their own underwear label is here!" There are also some 20 South American Roxette fans here. The concert starts at 22:15, a bit fashionably late, it's Per. The whole place rocks with the opening number "Hannas kärlekspil." Per and the band plays 11 songs, and skips one. All of the songs are great, but one stands out; "Jag skulle vilja tänka en underbar tanke" which turns into exactly what I had imagined. A show stopper that keeps on going!

Thomas met Per after the concert, where he and the band were presented a triple platinum award for "En händig man." Per were very satisfied with the concert:
It felt great, everyone tells me I should do more club gigs. Actually it seems I will. I wanted to do this thing for SOAP down in Europe, but now 'En händig man' goes so well in Norway that we are planning a club tour there. We may even pop over to Finland and Denmark.

Everything seems set for the big premiere tomorrow. The set list:
1 Hannas kärlekspil
2 Det hjärta som brinner
3 En sten vid en sjö i en skog
4 En händig man
5 På promenad genom stan
6 Juni, juli, augusti
7 Jag skulle vilja tänka en underbar tanke
8 Här kommer alla känslorna
9 Födelsedag
10 Gå & fiska!
Extras
11 Fru Nordin*
12 Sommartider
* They skipped Fru Nordin as an extra
at Leif's for reasons unknown.
Here I just want to share some photos with you.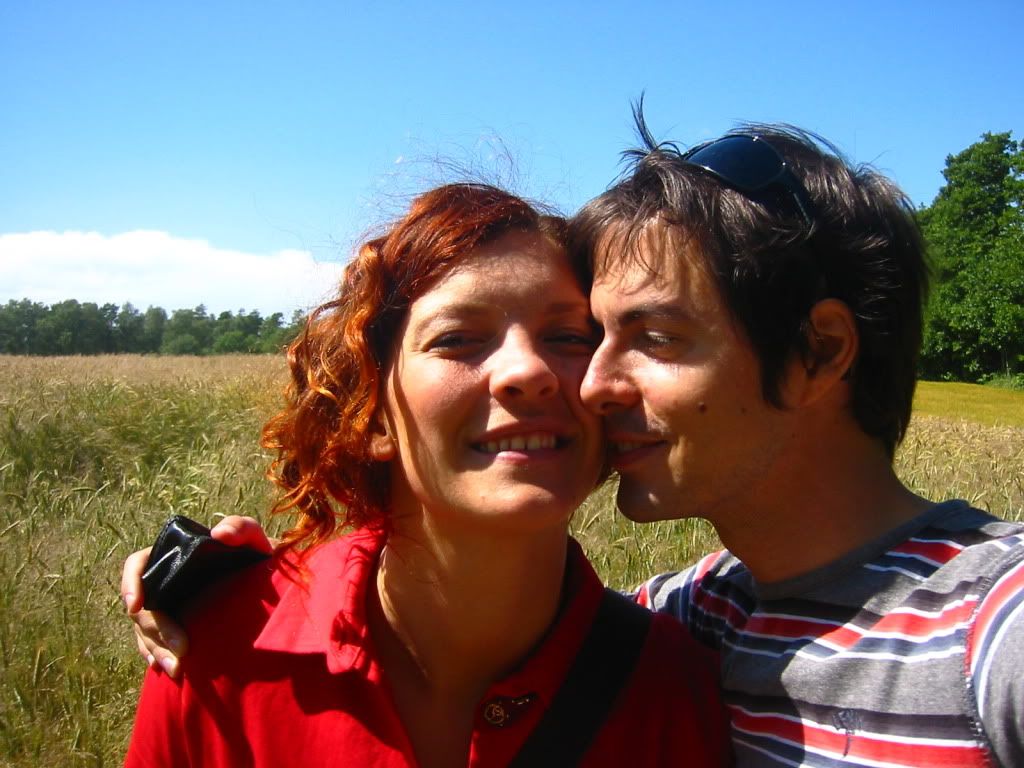 A day off from the touring, Martin and I discovering the surroundings of Halmstad! There is a place in the middle of nowhere where they make really great italian ice cream!! I was raised eating a lot of ice cream because my father he is a real snowman who loves it himself :o)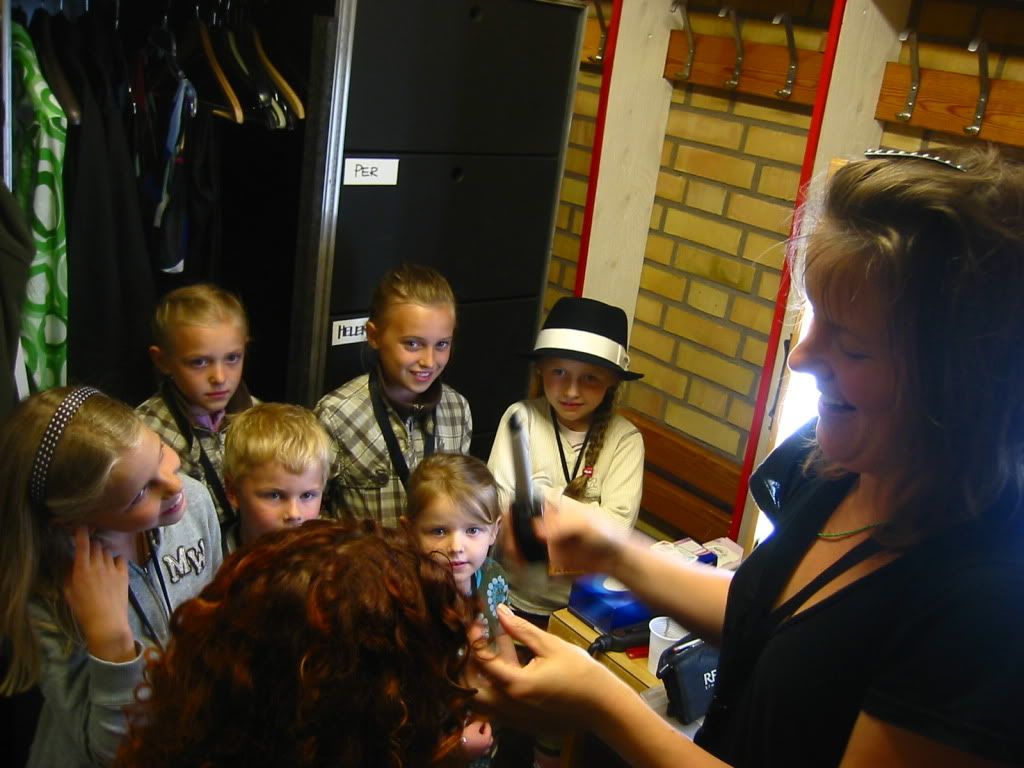 This is what it looked like, before the Per Gessle concert in Halmstad, when Lisa made our hair and makeup. I was enjoying the company of all the kids of the band: Frida, Billy, Hugo, Ella, Agnes and Ingrid wearing her dad´s hat! Lisa would give them some lipgloss and a curl each in their hair. But I think Hugo passed on that one :o)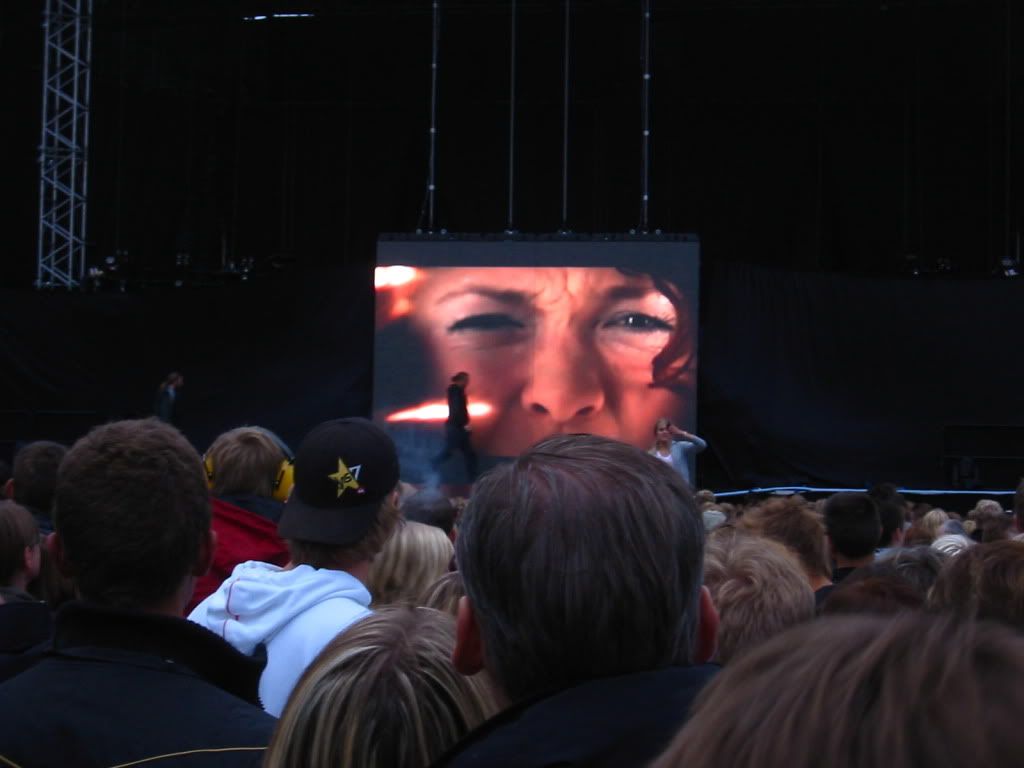 Martin took a picture of the "By your side" video when it was shown on the big screen as a part of the warm up videos before the show! I have very Biiiiig wrinkles :o)

Love, Helena