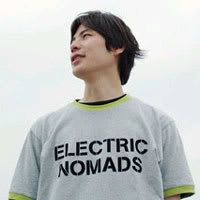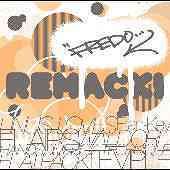 Fredo
is the solo project by Mitsunori Matsuno from Tokyo. He's the resident DJ and the organizer of one of the highly popular party in Tokyo "Freaky!" at Shinjuku Oto. His first full length album, Smack which was produced by Tatsuki Hasimoto (Strauss) was out in June 2005. This album features Bastian (Dutch track maker/producer) and
Helena Josefsson
(Swedish singer from Sandy Mouche). Helena sings in the song
Teenage Monster
.
Now he releases a remix album, Remack, with eight track. The
Teenage Monster remix
is made by his friend
Yoshitaka Morino (Handsomeboy Technique)
, from Kyoto. You can listen to a snippet
here
.
Panora
, in Malmö, is one of the few places in all Sweden where you can listen to this song. Sometimes Panora becomes
oo-e j-club
for Japanese parties with DJs Iensu, MyMelody and Neo-Toyota. "DJ Neo-Toyota blood type A" played Teenage Monster last 18 March at Panora. By the way, Handsomeboy Technique and Halfby were also at
KB
club in Malmö on 22 March 2006. Is there a Japanese music fever in Malmö?