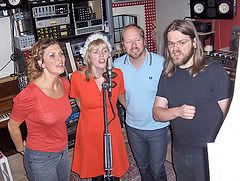 Yesterday, fake snow fell on
Metro Jets
. Yes. This can only mean one thing: we are releasing a christmas single.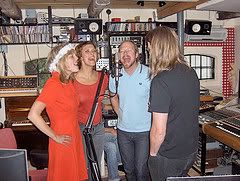 The song, which I
think
will be called "Jingle Jangle Christmas" features Norwegian singer
Vibeke Saugestad
&
Helena Josefsson
from Sandy Mouche on vocals. The single will be released the last week of November. Some weeks after that, the song will appear as the theme in the Swedish tv comedy show
Hipp Hipp
. The new series is called "Itzhaks Julevangelium". Look out for a sneak preview of the single in our website
Junk Musik
later on.
We can see the pictures from the recording session at AGM.

Anders Mildner - Junk Musik