Spiderweb suit,
soundtrack in New York Waiting (October 2006)

The Sandy Mouche song "Spiderweb Suit" is featured in the film "New York Waiting" by Joachim Hedén. Premiere in Italy: October 18th, 2006 in Rome Film Fest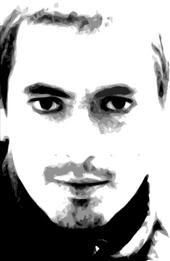 Welcome to the
site
. My name is
Martinique Josefsson
from Sandy Mouche, "G" Josefsson by the way... yeah. You can listen to my first solo song.

I am in search of a record company that can help me finish all the songs (12) and then release my debut solo album. So if you run a record company or work for one and you like what you hear here at my little space, feel free to share your thoughts with me.

The promo-cd will be sent around the world.

Comments by friends:
My friend

Martinique Josefsson

has finally released a song from his, hopefully, upcoming album. Head on over to his MySpace (yuk!) page

, check out the brand new song "End of time" and if there's a beautiful girl/boy standing nearby, why don't you ask her/him to dance and relive some of those fine 80's moments. I know I will. No ass-grabbing though! The chaperons are watching!

Xlnt work dude! MySpace should add a repeat-button to their music player.



Danyal Taylan (ex-Sandy Mouche) is now working in Malmö as graphic designer:

We can see some designs by Danyal here: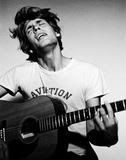 Magnus Tingsek
releases on October 25, 2006, his second solo album,
World of its own
. This boy grew up in Malmö and one of his first bands was ewing.1, with
Helena Josefsson
. We want you to listen to Tingsek. His friend Wranell's words can describe this world of its own very well.
The war of our time is raging. The welfare states of the last century are crumbling. Ours is a time of greed, ignorance and sorrow. A sceptic might wonder; Is there really room for hope? Love? Life? Music? But of course there´s hope. We, the children of the third millennia, are it, and we couldn´t get a better interpreter than
Tingsek
.
Because the 90s are so gooooone, fuck the shoe-gazers, the indifferent & the blasé. We are a generation force fed with consumerism but starved of feeling.
Magnus Tingsek
is nothing but feeling. He loves life. Truly and madly and it seeps into his every song.
It was late one night after a gig just above the arctic circle. We were sitting in my hotel room downing too expensive beers and philosophising. In my usual vein of cynicism and hopelessness I had commented on the state of the human race when he suddenly lost it. He gripped me, shook me, as if to try to wake me, shake me. Trying to get me to understand the profundity of hope, the depths of love and the necessity of optimism. And that that, is all we really got.
If it wasn´t for the truth in his eyes and the sincerity, urgency, of his voice I would have laughed and shrugged it off. Now that truth of his is mine too.
This is his second album and he´s been on the road constantly since he released his first. On the first he was a prodigy that let loose all the songs that had been pent up inside him for such a long time. This time everything is new and has been recorded between gigs at breakneck speed. The trademark organic, living, sound of his first album is still there but like all great artists he has evolved. You can feel traces of the contemporary soul of D´angelo, the progressive rock of Dungen, the funk of Sly, the electrical echoes of Depeche Mode all in a supremely danceable, uniquely Tingsek style.
As eclectic as his times, Magnus blends perfectly into the thriving music&art scene in Malmö. Malmö, located in the Southern most tip of Sweden boasts the lowest rents and the best dj's. Naturally the city has become a centre for creative spirits and the parties in Magnus studio are legendary. Fittingly he shares the studio space with some of Swedens most talented artists, among others the painter Ola Kalnins.
Just as on his first album he has arranged and played most of the instruments on all the songs. But this time he has also brought in some of the most interesting musicians of the Malmö-scene. Måns Mernsten, Mårten Dahl, Johan Zaar and many more have added their tiny bits of flavour to this piece of supremely human call for feeling.
In many ways Tingsek is heralding a new era, both (the) musical and (the) sociopolitical. We´ve seen the end of cynicism and irony and the birth of neo-naivité. This is actually it, the death of callous despair and the birth & resurrection of naive hope. And Magnus Tingsek is the sound of that dawn breaking.

Mikael Wranell
,
Tingsek's friend & co-wanderer