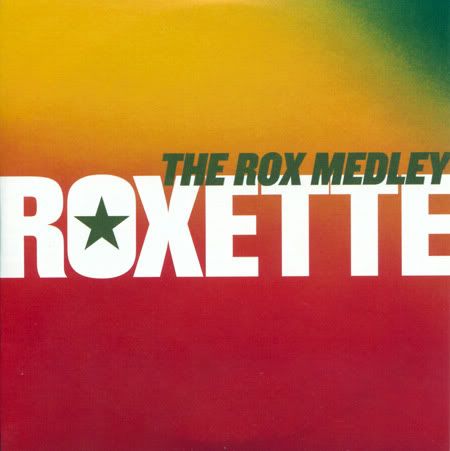 Per Gessle, Clarence Öfwerman and Christoffer Lundquist (P, C & C) will be involved in the recordings of two new Roxette's songs at AGM Studios in June together with Marie Fredriksson. According to drummer Jens Jansson, the recordings has begun actually.
Per Gessle speaks about this project last weeks during SOAP European promo. The Plumber's son opened his own MySpace page today:
Gessle's space
. It will be a complement to the other sites, like SonofaPlumber.com. MySpace apparently has over 80 million members and is a must for today's musicians that want to be seen, according to TDR's sources.
In all quietness and secrecy a new single by Roxette will be released June 15. This single is called "
The Rox Medley
" and consists of a medley, newly remixed by Clarence Öfwerman, Christoffer Lundquist and Jimmy Monell (Shooting Star) at Christoffer's studio the Aerosol Grey Machine. The songs included in the medley are "The Look," "Joyride," "Listen to Your Heart," "Dangerous," "It Must Have Been Love" and "Fading Like a Flower (Every Time You Leave)." This is, however, a radio release only, and according to the info sheet distributed with the promo CD, something to start the Rox20 celebration with. The record's call number is CDPRO 4392. This track will be publicly available as the B-side of the new single this fall.
By the way, Swedish people will be able to watch Brainpool's Opera, Junk, on TV, next June 8.
There have been times when no one believed Marie was going to survive. She has been in a bad condition. Now she's free of cancer and off her medications, but she has become a different person. That's why it surprised me when Marie asked me on my birthday if there would be a need for new songs during Roxette's 20th anniversary year. It solely depends on her, I've accepted it. The decisions are up to her. I'm up for anything – a tour, a new album – but I don't expect anything. Every small step forward is good news to me.

We're gonna do some new Roxette stuff in the summer and so I think there won't be any Son of a Plumber shows, because I have to work on the new Roxette.

The RoxBox will be 3 CD's, the core of Roxette's music. It will have the most common songs as well as some hard to get songs like for instance "Happy Together." And then we have the demo thing. And then we have a DVD thing, which is videos I think. We're trying to get permission to release MTV Unplugged. It's really hard, but I have people working on this, I'm not that involved. There are two songs we really loved, "See Me" and "Weight of the World," which we didn't include because we didn't want to lose the tempo of the album by having these acoustic tracks, even though we loved them. So both of them are included here. So it shouldn't have songs which are inferior to the others, it should have songs which are hard to get but really good.

The Rox Box includes a booklet about Roxette made by the best Swedish music journalist of all time, Jan Gradvall. He was our first choice.

I think touring with Roxette is a closed chapter. I don't think Marie ever will tour again. I don't think she will leave her family. But on the other hand I can't speak for her, it's really up to her, but I don't think so, no.


Jens Jansson -
Junk Musik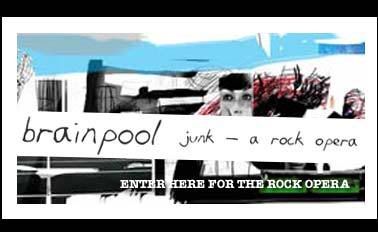 On June 8, at 21.30, Swedish television
Svt
shows a documentary about

Brainpool

's rock opera

Junk

. I haven't seen it myself, but I'm told that we will be able to see everything: from the very first rehearsals to the big symphonic concert that launched the record. Exciting. In
Dagens Nyheter,
there is a quote from David Birde, where he says: "

We consume like pigs

".

Anders Mildner