Per Gessle has left a new message on official
Son Of A Plumber
website where he comments about the recording of the new
Roxette
songs, which will included in the greatest hits Roxette will release this fall as part of the band's 20th Anniversary celebration. Three members of Mazarinerna and Son of a Plumber are involved again: Christoffer Lundquist, Clarence Öfwerman and Jens Jansson. Helena Josefsson won't take part this time.
Christoffer Lundquist's studio has been very busy lately. You can watch the recordings of another band,
The Men
, with Chris as producer. Read Anders Mildner's words below.
Camera Obscura
, a band from Glasgow, Scotland, have released their fourth album "
Let's get out of this country
" this month. "
Lloyd, I'm Ready to be Heartbroken
" is the first single. The album was recorded in several studios since September 2005, including the AGM Studios. Christoffer Lundquist features as audio mixer, but this time the producer is Jari Haapalainen.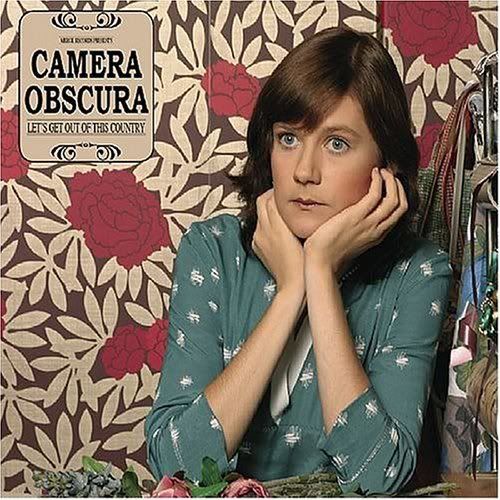 Marie Fredriksson and I (together with Christoffer, Clarence and Jens) spent a couple of days (and nights) in the Aerosol Grey Machine-studio recently recording two new tracks for the upcoming Rox hits-collection. It really sounds fantastic! Marie is in good shape, Christoffer is laughing all the time and Clarence has grown a beard! I'll let you know the song titles shortly. I know you're curious, my neighbour is…. Also, we did a great photoshoot with our old pal Jonas Linell the other day in a bowling alley. Strike!

It was in fact wonderful, and emotional of course, but also (hehehe) it took about like an hour, and then we're back in the groove. It was the same jokes, the same… everything was like the same. So even though time has gone by, it feels as if time has stood still for a bit so… It's not like it was before because, you know, Marie is somewhat a changed person, for all that she's gone through. But nevertheless, she still sings very well and, you know, it's just been a pleasure to be able to record these songs. If you had asked me like two years ago if this would ever happen, I would definitely would never believed it to have happened. I'm really pleased that we actually could do it.

It was great to work with Marie again! We had three fantastic days down in Skåne and we are very happy with the result. Everything was very easy, Clarence played keyboards, Marie prepared some coffee and Christoffer and I played hockey. I won.

Maximum Swedish modband The Men in the recording studio Aerosol with producer Christoffer Lunquist recording tracks for Return - that will be released by Playground Music Scandinavia in sept 2006.
Our good friends
The Men
have released a new single called "If I Can't have You", recorded by Christoffer at AGM Studios. If you let The Men describe their band, it sounds like this:
"The Men is a MAXIMUM R&B outfit from Lund, Sweden, and something of a small "supergroup" since they formed out of four already established Swedish garage bands, The Sinners, The Girls, Thee Expression and Colubrids. They got together a few years ago to form the ultimate live-band; explosive, stylish, tight, groovy, cool and fun (No shoegazers!) – a band the members themselves would love to see."
Listen to their cool new song. They played this song twice when we had our one year party in Malmö in May. We loved it.

Anders Mildner