News from the Plumbers. Per Gessle releases today a new song of "Bad Hair Day": Jo-Anna says demo. Daniel Börjeson has finished the video of Hey Mr. Dj, that will be premiered on Nyhetsmorgon on Sunday. He has also edited together a video for "Jo-Anna Says" with footage mainly taken from the short film.

In Spain, EMI has launched a Spanish Son of a Plumber website that only hosts the same promotional material that has already been published in English.

Some of the "junkies" (Magnus Börjeson, David Birde and Jens Jansson) are taking part in The Cardigans' Tour. Read about it.

Liar! Yes, I know… but I thought I told the truth when I told you I didn't have any more demos from the SOAP-project. But look what I found! The first version of Jo-Anna Says with a totally different verse (Clarence hated it!). I re-wrote just in time for the real recording… Sorry 'bout this f##k-up… but better late than never…
All of the band is in the video of "Hey Mr. DJ", except Jens Jansson who was sick. Gabriel and his friends are in it too, they play strings and horns in some sort of orchestra. The video tries to capture the spirit of the "Party in My Head" sequence of the short film. Christoffer wears a top hat for instance. The whole setting is a freak show, there's a knife thrower (me), Clarence is a weight lifter, Helena is a puppet on a string, kinda cool really."
Cheers from Sthlm,
P. (no brains left…)
PS. By the way, just came home from a couple of days of promo in Germany & Switzerland. I had a blast. Great day yesterday, I did 14 (!) interviews in Zurich and Jo-Anna is happening on the radio!!! Hallelujah!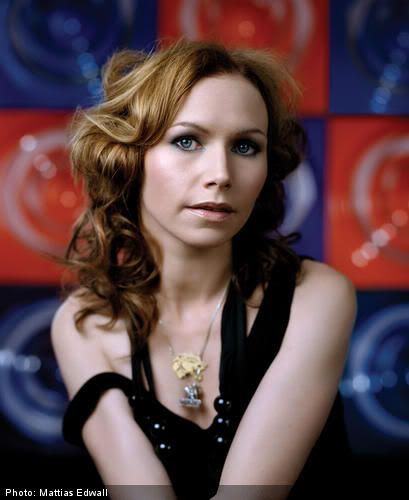 Magnus Börjeson ("Metro-Magnus") has joined
The Cardigans
on their tour. We all hope for some tour-blogging. We can't see the gigs – they are
all
sold out.
Junkies are no strangers to Cardigans. Jens Jansson ("Brainpool-Jens") has played with both
A Camp
&
Righteous Boy
. He's also responsible for the band's latest DVD.
Ok, so who´s here? There are a lot of famous people hanging here in the back stage area. Well, some at least. I see the singer from
Kent
, a well known sports-writer & record label guys.
But I've always been a mingler from hell. It just doesn't come easy for some of us. These days, it's not a problem. I'm happy standing in a corner, drinking a beer and talking to people in a slow pace.
Metro-Magnus
(Magnus Börjeson) came to Stockholm yesterday to play with
The Cardigans
. Because of that, I find myself standing next to the famous sports-writer & Swedish journalism award-winner back stage. Of course, I could have said, Hey, we write for the same paper! But I'm kind of scared of big guys with baseball caps, so I didn't.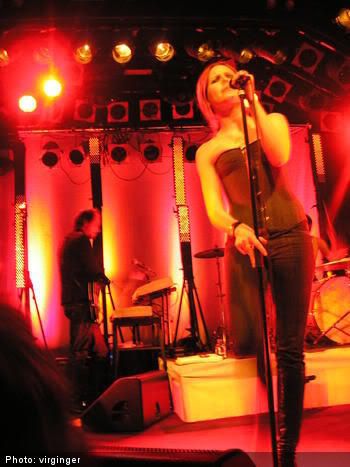 A
nyway, The Ca
rdigans did a very nice show, and it was great fun seeing them play. The ending, with
"Communication"
, was brilliant.
Me and
Pelle
were both impressed by the lights, which suited the band soooo good. I tried to take some pics with my mobile, but it can't handle concerts. I have a bunch of pics taken at gigs, and they are all so bad you can't even see who the artist is. Thumbs up for Cardigans. And we have some more Junk/Cardigans news coming up soon. Guess who will be playing support when their tour hits Europe? Florian with Mom & Dad (Jens Jansson and David Birde).


Anders Mildner

Magnus Sveningsson

(a.k.a. "Rigtheous boy") from
The Cardigans
wants to say hi to all Junkies with
this
take on the classic
Daddy Cool
. Munich disco never sounded better. Or had better lyrics! Enjoy!



I think The Cardigans' "Long Gone Before Daylight" is one is one of the best albums ever made in Sweden. Terrific stuff! The new one is not up to that standard to my ears. However, I consider myself a fan. Peter S. is a stunning guitarplayer.

Why the Swedes musicians are so successful? I think it's a mix of different factors;
The English language, you don't have all these films and series with subtitles, we grow up listening to English for hours daily. Like my son, he is eight and he listens to English most of the time when he watches TV.
The whole Swedish music scene exploded at the end of the '80s, beginning of the '90s, when everything turned digital. Everybody used the same machines and you could not tell anymore where an album was recorded. It could be London, New York or Stockholm. Then all these like Max Martin, appeared, started to make music for Britney, Backstreet Boys…
We have a long tradition with folk music, we are very musical.
It must be this, it can't be all luck, must be something, I'm always amazed with our success, some didn't even ever record anything in Swedish, like the Cardigans.