What are Christoffer Lundquist doing? Easy. While some Swedish artists sign an open letter to stop the downloading of their work, others find Internet a fast, easy and simple way to release music. This is the case of Junk Music, a publishing company founded in the spring of 2004 by Christoffer Lundquist, Jens Jansson, David Birde, Magnus Börjeson and Anders Mildner.
Lundquist, Jansson and Birde are members of the Swedish band Brainpool. Börjeson and Mildner worked together in Beagle.
Junk Musik became the first Swedish company to abandon the CD and release their first single online. The single in question is "Lady Gwendoline" by Metro Jets (David Birde and Magnus Börjeson). The song was recorded on Monday 18, mixed by Christoffer early yesterday morning and put on sale online a few hours later at the price of 10 SEK (approx. €1). Singles by Brainpool, Florian Horwath and Justin Winokur are also available via Junk Musik's website.
By the way, Florian Horwath has premiered today his video When the light came around. The song was recorded at Aerosol Grey Machine Studio and produced by Christoffer Lundquist.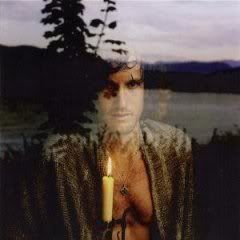 Florian Horwath
is an Austrian songwriter and singer that lives in Berlin. Last winter, he contacted with
Christoffer Lundquist
in order to record his first album in the Aerosol Grey Machine Studio. Florian connected very fast with Chris and the other musicians (
David Birde
and
Jens Jansson
, from Brainpool). His style, that many compare to Cat Stevens, helped.
Florian has released his new album,
We are all gold
, in Germany and now Junk Musik will publishes a digital single,
When the light came around
(30.04.2005).
He could tour with David Birde and Jens Jansson in Austria and Germany this spring.

Welcome to Junk!
Yesterday, Metro Jets arrived at Christoffer Lundquist's studio at 10 AM. They chose which song to record and got to work. At 12 PM the recording session was finished and the band returned home.
Christoffer started mixing at 7 AM today, and a couple of hours later Magnus Börjeson drove to the studio and got the file.
Now, we're insanely happy to be able to present it to you. Metro Jets' new single is magnificent. It's called "Lady Gwendoline". Metro Jets describes it as "Big pop in a big room". We say it's a big step for a small publishing house. Today, we have become the first Swedish company to abandon the cd.
Metro Jets single is now released. You can preview and buy it
here
, together with our other three new singles, from Brainpool (SWE), Florian Horwath (AU) and Justin Winokur (USA). You will find them all on our
Singles page.
We have worked like crazy. We haven't slept. But we were able to keep our deadline and the artists have recorded beautiful material. Now we will CELEBRATE. Our release party is at KB, Malmoe, 18.00 tonight. Join us! And once again, welcome to Junk.
Love, Junk staff

Anders Mildner