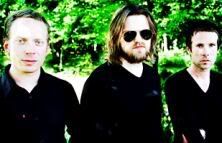 According to Judith Seuma, from The Daily Roxette, Brainpool's latest project "
Junk: a Rock Opera
" is out in the stores since last Thursday, August 19th. The double CD – which has also been presented live with the Malmö Symphony Orchestra (MSO) during the Malmö Music Festival on the same day – contains a total of 28 songs in English. The band, consisting of Jens Jansson, David Birde and Christoffer Lundquist, celebrates its 10th anniversary with this release, which is the first since 1999 when they released "You Are Here."
In 2000, Brainpool left Epic and began working on Junk, a sweeping two-disc rock opera set in a not-too-distant future where international megacompanies own everything, including Brainpool. The biggest of these is Junk, Inc., which is gradually taking over the world one piece at a time in order to push its forgettable, disposable products. The company buys out Brainpool and recasts them as Junkpool, house band of a legendary rock club also recently bought by Junk and revamped in the name of profit.

David Birde, who was working at an advertising agency when he wrote the story, isn't afraid that the album might be too political; the band describes the album as a criticism of modern consumption- crazed society, which "produces junk, talks crap and stinks like trash."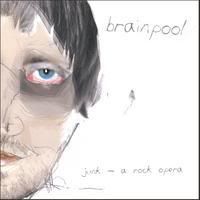 The live version of Junk with the MSO naturally differs considerably from Brainpools CD-version, which is being released by Playground Music. The group has worked on the recording off-an-on for about four years, in between other projects. Most recently, Lundquist – who has played with Roxette – co-produced Gyllene Tider's "Finn 5 Fel" album. Some of the songs from "Junk" are available to listen to on the band's
official website
.
The Junk Opera concert performed with Sweden's Malmö Symphonic Orchestra (directed by Anders Eljas) and some singer friends (Robert Jelinek, Freddie Wadling,
Helena Josefsson
) and musicians
(Fredrik Blank, Magnus Börjeson and Clarence Öfwerman) has been broadcast on Swedish National Radio and television, featuring 60 classically trained musicians and 10,000 people in attendance. The 9 p.m. news was even postponed as Junk aired.
I would've found it very difficult to write "Junk" about something that I didn't find important. It would've made it harder to be bombastic and sincere if one found the subject matter, trivial or a work of fiction.

We started this about four years ago. "Junk" is all about our consumer society, something that we too are very much a part of. It's very difficult for anyone to defend themselves against it. And we are certainly not in a position to pass judgment on other people's consumer habits. We're just as bad as everyone else!


David Birde -
Junk Musik
The perfect scenario would be if someone in, say Berlin, Boston or whatever, decides it would be fun to stage our rock opera. Then we could arrive at the premiere, drink some champagne and then go home again.