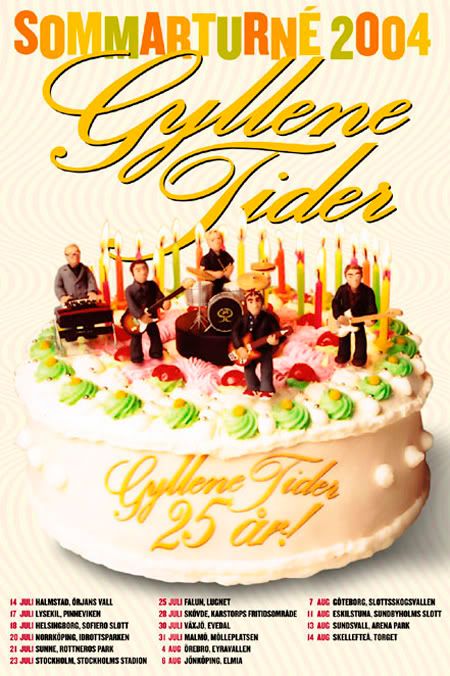 Le Journal des Mouches misses Mazarin but GT25 Turné has been a huge phenomenon in Sweden this summer. A post-tour advertisement appearing in several newspapers reads "Thank you all who made GT25 the biggest tour in Sweden through all time!" The ad goes on to proclaim a sold-out tour, (492,242 tickets!!) and that "Finn 5 fel!" has sold more than 210,000 copies so far, and "GT25" (Greatest Hits) more than 65,000.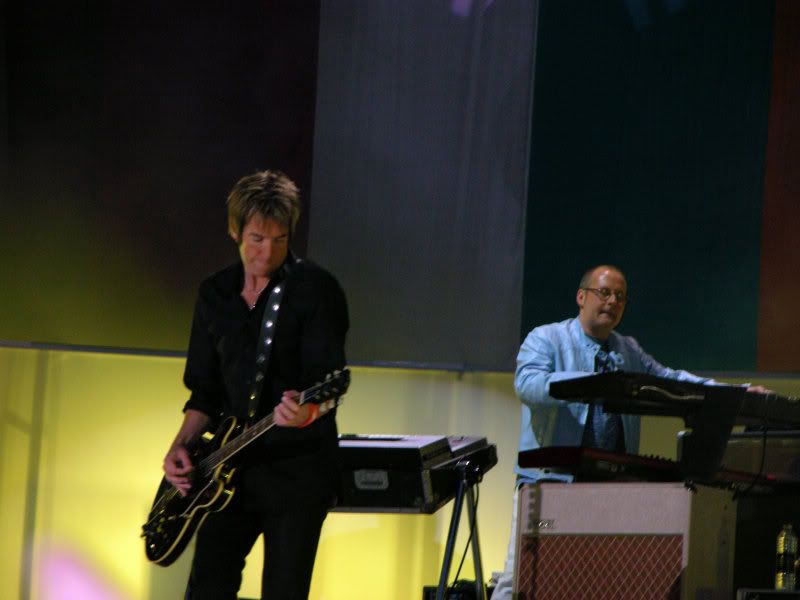 According to TDR, under clear skies, a capacity crowd of some 32,000 people gathered in Stockholm's Stadium to see Gyllene Tider's triumphant return to the venue that was the highlight of the Återtåget tour in 1996. For some, it's a nostalgic trip down Memory Lane. The concert set list is full of songs that take Swedish adults back in time to when they themselves were teenagers. But new teenagers also were there. It seems everyone in Sweden this summer loves Gyllene Tider.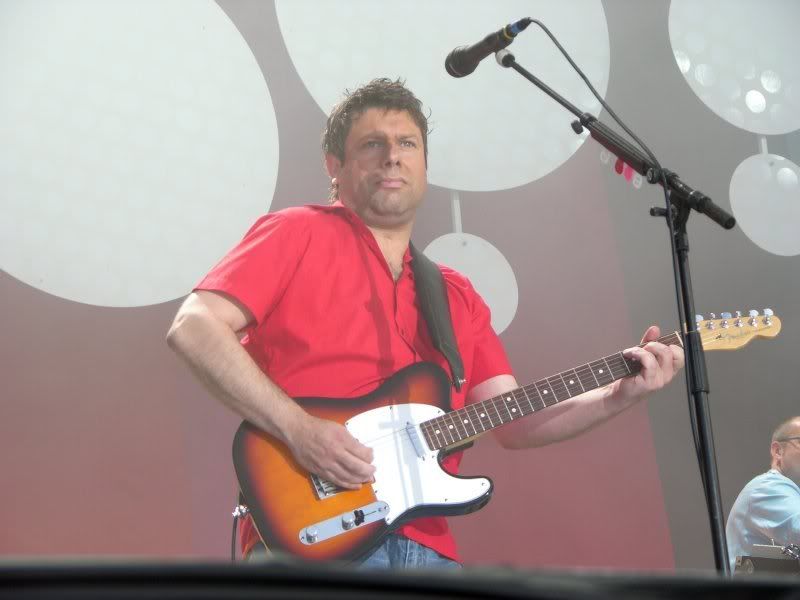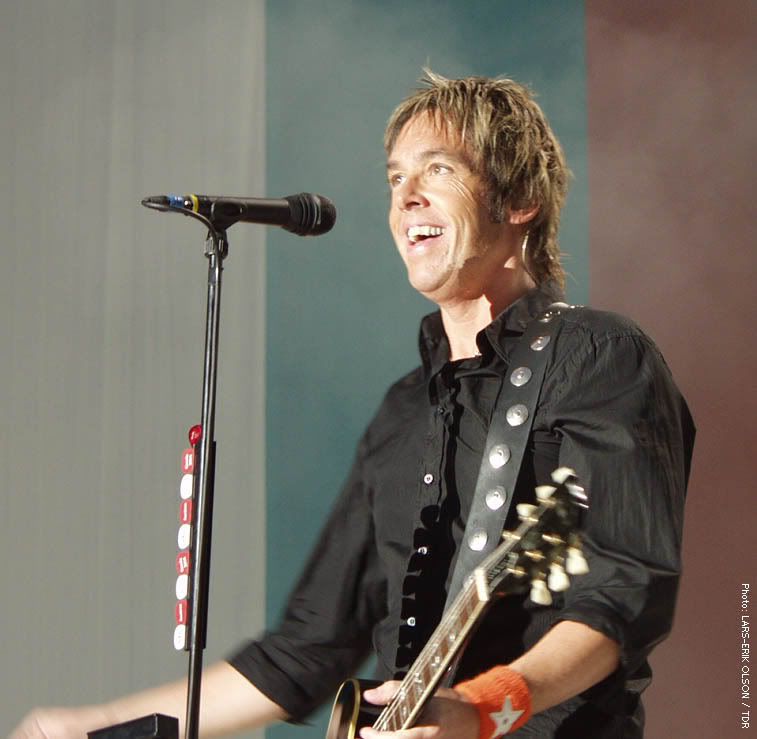 "This is the biggest thing that ever happened in my life, after my children being born" said Göran Fritzon to Aftonbladet at Ullevi. "I don't really know what to say. I'm speechless," added Per Gessle. "It was really hard to keep the tears in the first couple of songs," confessed Micke "Syd" Andersson, "my voice trembled when I sang the backing vocals." After the show the band went to the VIP area to celebrate the record with their families and friends who had come to support the band.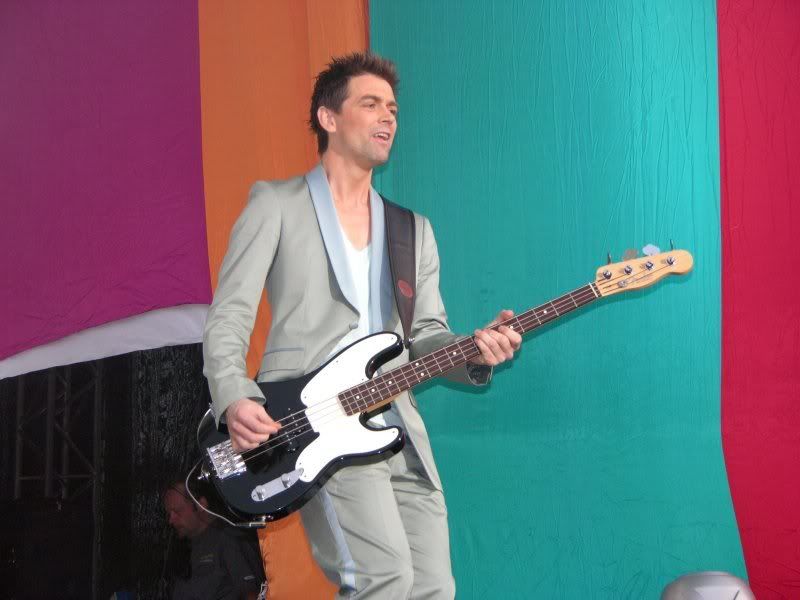 When The Daily Roxette came to Örjans Vall it was pouring cats and dogs, the rain started trickling at 5 and escalated to a downpour at 7, when The Latin Kings entered the stage. TDR had a little talk with Per Gessle at 7:45 (see below). During the interview, Mats "MP" Persson allegedly got sick of the rain and told the others that he would stop it. So MP sticks his hands in the air and shouts. The rain stops immediately. When TDR comes out from the interview at 8 the rain is gone! While the setlist didn't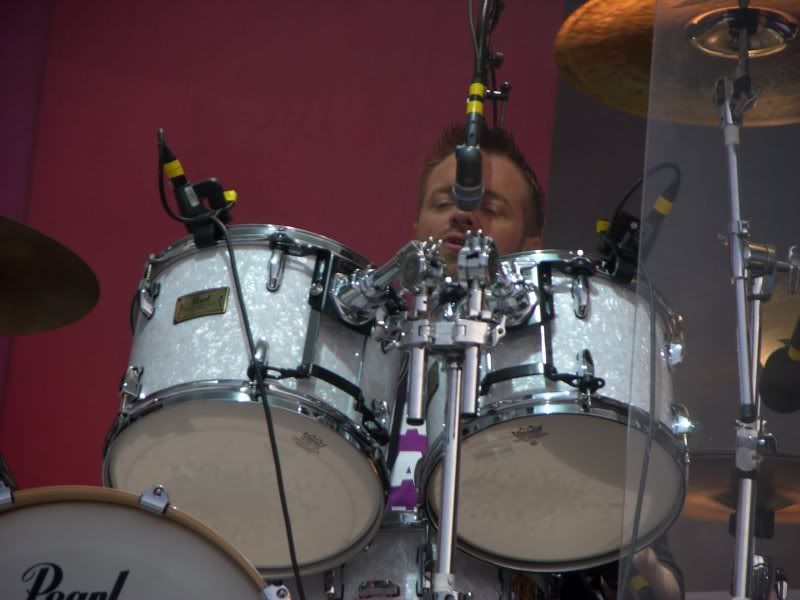 contain any surprises, the concert itself did. Gyllene Tider's members became "honorary citizens" of Halmstad 2004 for being such great ambassadors for the town for so long.
After the concert Sweden's Princess Madeleine came backstage and congratulated Gyllene Tider on a great show. Then the Golden Lads entered the semi torn down stage and had cake and champagne before the press. Anders sprayed the photographers with champagne… All in all… a great end to a great tour, by a great band.
18/08/2004 Örjans vall

Halmstad

17/08/2004 Jogersö

Oxelösund

14/08/2004 Torget

Skellefteå

13/08/2004 Park arena

Sundsvall

11/08/2004 Sundbyholms slott

Eskilstuna

10/08/2004 Gränsö slott

Västervik

07/08/2004 Ullevi

Gothenburg

06/08/2004 Elmia-fältet

Jönköping

04/08/2004 Eiravallen

Örebro

31/07/2004 Mölleplatsen

Malmö

30/07/2004 Värendsvallen

Växjö

28/07/2004 Karstorps fritidsområde

Skövde

25/07/2004 Lugnet

Falun

24/07/2004 Stockholms stadion

Stockholm

23/07/2004 Stockholms stadion

Stockholm

21/07/2004 Rottneros park

Sunne

20/07/2004 Idrottsparken

Norrköping

18/07/2004 Sofiero slott

Helsingborg

17/07/2004 Pinneviken

Lysekil

15/07/2004 Örjans vall

Halmstad

14/07/2004 Örjans vall

Halmstad
By the way, today it is an important day. Don't forget it! Tonight it will be the premiere concert of
Brainpool
's rock opera,
JUNK
. Christoffer Lundquist, Jens Jansson and David Birde have been working on it since 2000. LJdM will review the concert very soon. Helena Josefsson, Clarence Öfwerman and Magnus Börjeson are going to take part in the concert.