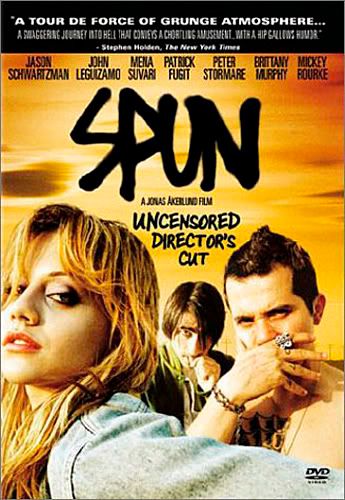 SPUN,
directed by the Swedish Jonas Åkerlund, is a film about the life of some methamphetamin addicts. Starring Jason Schwartzman, John Leguizamo, Mena Suvari, Patrick Fugit, Peter Stormare, Brittany Murphy and Mickey Rourke.
The world premiere of Spun will take place on June 8th at the Palms Hotel and Casino during the CineVegas International Film Festival.
Jonas Åkerlund has also directed some Roxette videos. Per and Marie, who are both good friends with Jonas, will not be attending the premiere.
In the soundtrack features the song
Stupid
.
Stupid
was originally recorded by Per Gessle, Clarence Öfwerman, Christoffer Lundquist and Jens Jansson in 1996 and it was included in
The world according to Gessle
(1997)
This time, in the credits it is said that it is a Roxette song. In fact, in November 2001 the song was mixed again at Polar Studios, Stockholm, Sweden by "Shooting Star" in order to include Marie Fredriksson's vocals.
The Roxette version of "Stupid" is not expected to be released as a single ... again (it could have been the second single of TWATG in 1997).