In July, I have been on a vacation on the countryside, in the middle of forests and lakes. Soon, the 9th of August I,m gonna record a music video and it´s great to look at other clips to know what was good and what I can do better!

The record takes such a long time before it gets released so I am releasing a single very soon Just for fun! As a little gift. Martinique and Per from Sandy Mouche have produced it for me. There will be a simple video with it, too! Just waiting for the video to get cut.

I hope you are having a good time!

Pictures by Carolina Josefsson, Skanör, August 2009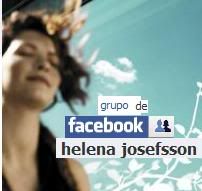 Everybody from
The Helena Josefsson Society
and everyone that wants to, there is a fanclub at www.helena.forumportal.se. Please help me, if we don't write two topics a month there will no longer be a fanclub. We are 35 members for now. Please join. =)