Yesterday we took a nice breakfast at Coffeehouse by George. Warm sandwiches, a blueberry smoothie and hot chocolate.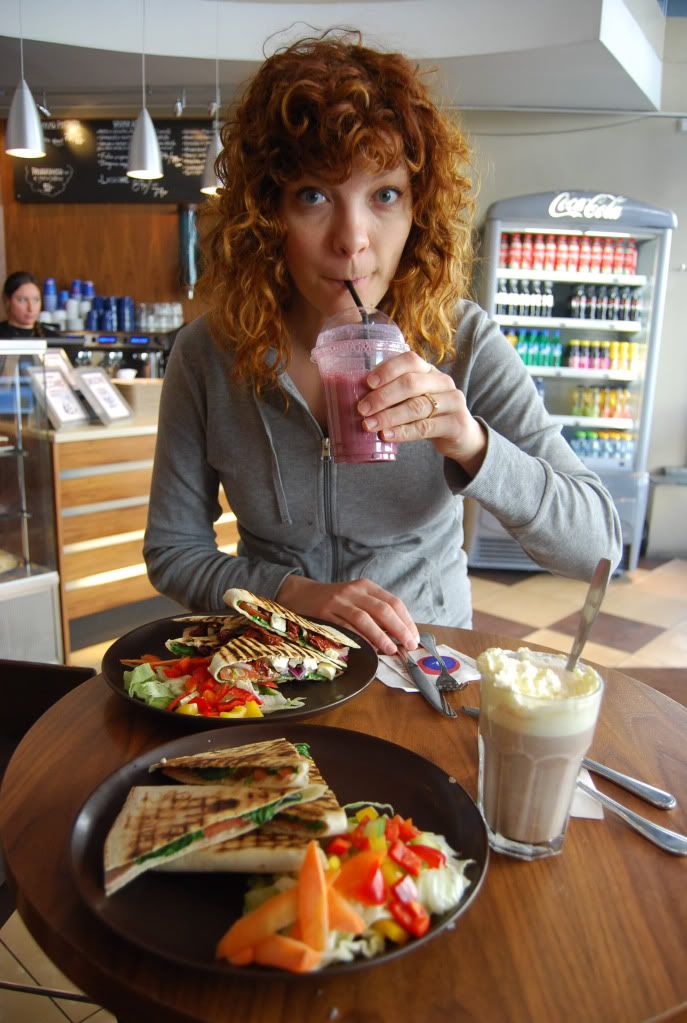 It was actually the same Coffehouse we visited when Helena was promoting her album and we played at NK (the big shopping house right outside). I give the breakfast 5 strings out of 6. The hot chocolate was a 6 stringer.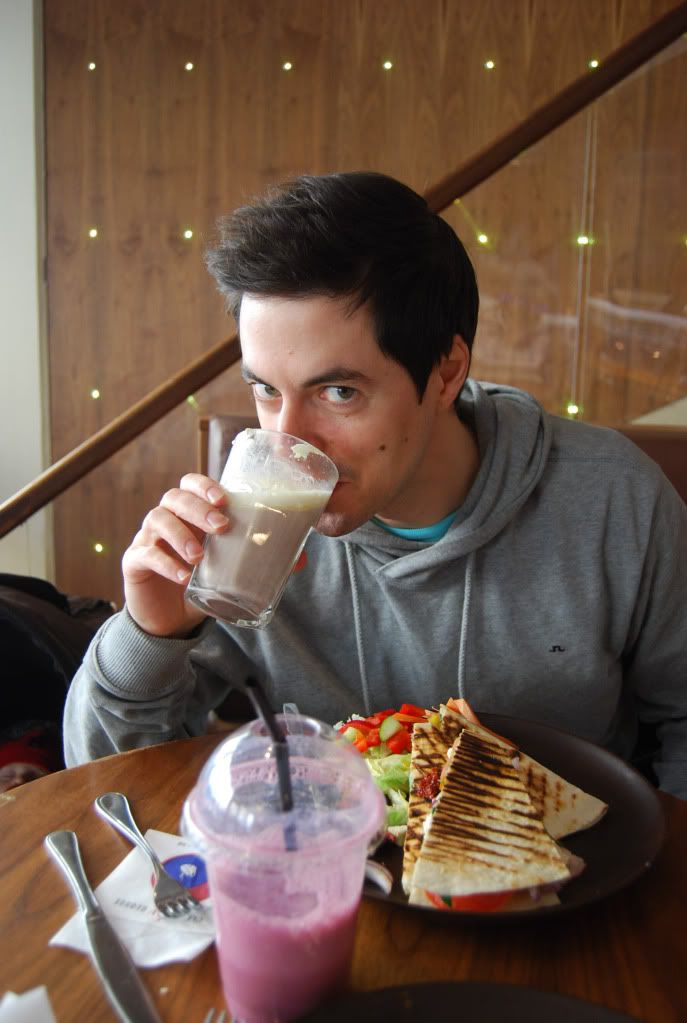 This is what the rehersal room looks like:
My guitar case is no longer in our flat. That means we have no table to eat on. Which led to another improvisation.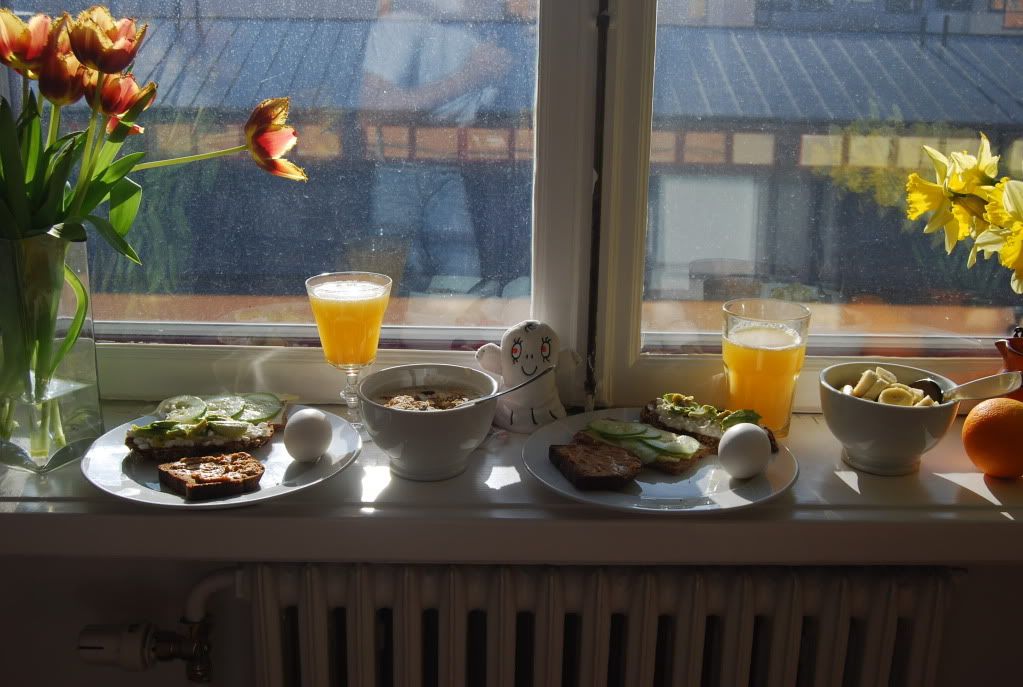 It turned out even more cozy than before and I have never eaten this much for breakfast ever. I think it has to do with the fact that we rise earlier than before and i´m not eating right before going to bed which occasionally could be the case in the early days.

On the way ... to rehersal. Not for me but for Helena.

The Bear & the Cat