22.4 - Warsaw, Stodola

We are in Warsaw in a really nice hotel I must admit. By far the nicest so far on his tour. Today we headed out in the ol town of Warsaw to look for the flat my mom grew up in. Helenas American uncle Brad visited us today (he lives in Warsaw partly) and I let him use my camera for a while:

The old town is really a beautiful place and I can´t believe it my first time here….how?? Well i´m here now and it feels great. Just like the TV-show here they try to find your lost relatives or something…you know like a back to the roots feeling. My mom lives in Sweden but she used to live in Warsaw. I was born in Sweden. My Papa lives in Sweden and was born in Sweden. In the north of Sweden. So i´m a mix of hot Polishness and cold Northlandishness. Good combo if you ask me. Anyway here are some films:

Yesterday I played in Warsaw for the first time. I really hope I will come back again soon and sing. It was a great experience for me especially since i´m halv Polish. But this evening however I felt 100% Polish to be honest. I recieved such a warm welcome from all of you who were there and i´m glad you all appreciated me speaking a little Polish to you. This was for me the best gig so far on this tour and I think it will be hard to beat, but then again you never know do you.

The whole Warsaw stay was perfect. Great hotel, great food, kind people and a lot of nice family history. Per has some really lovely fans in Poland and we got to meet some of them/you at the airport and at the hotel. Hope to see you soon again.

A little tour agan backstage: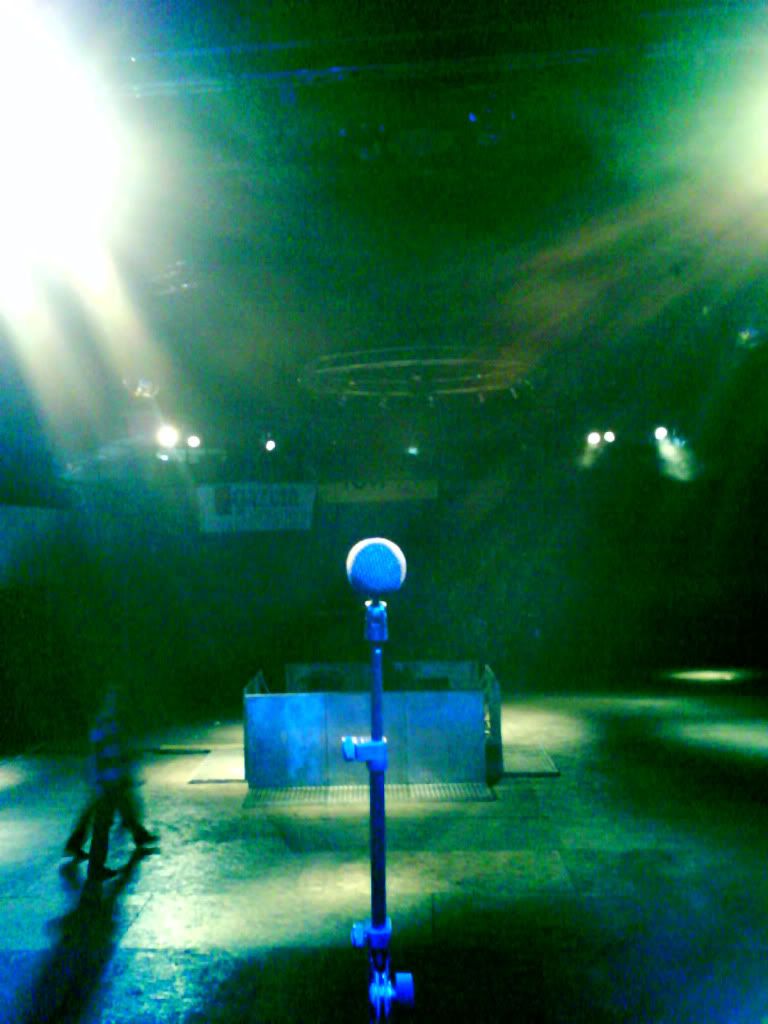 The view I had when sound checking.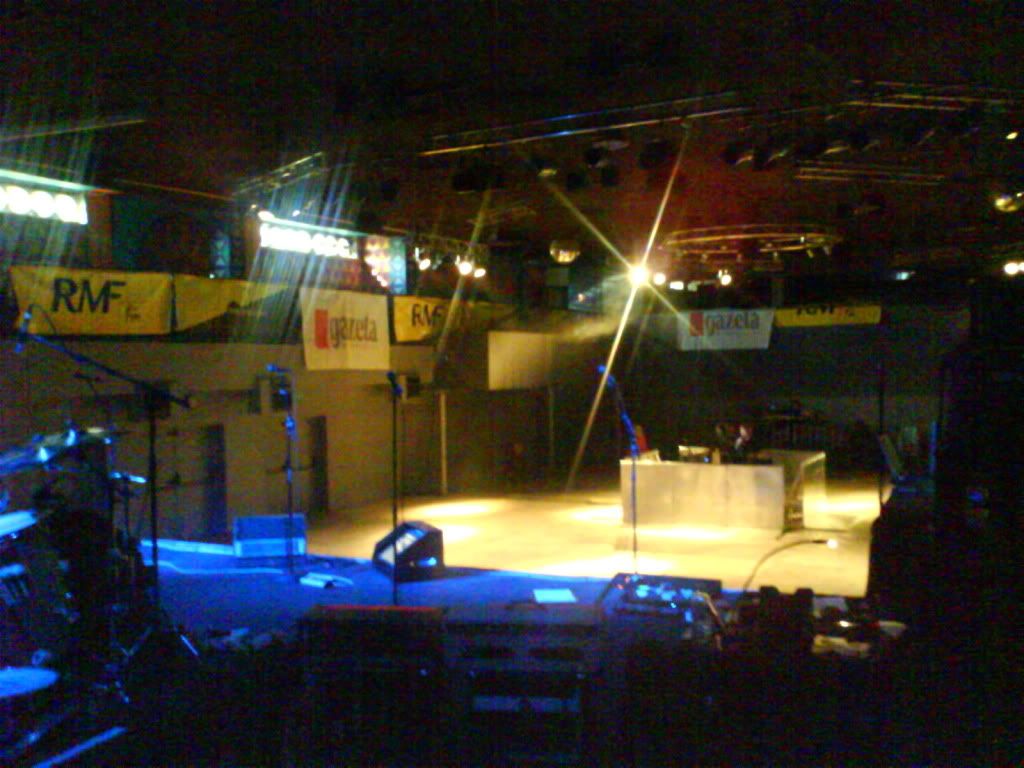 The venue is rather bare and you get the feeling that the concerts here are really intense.

And then I hit the stage (and Helena recorded it):

Thanks to Alison Lowther you are actually able to see my performance the way the audience sees it.

Martinique Josefsson - The Girl From Milan

Martinique Josefsson -I Hear Strange Things At Night
Thank you Alison. If anyone else has videos or pics of my performances don´t be shy, send them over. I will get happy as a little mermaid but like a boy. "Blue Girl" and her boyfriend Wojtek sent these photos from Warsaw: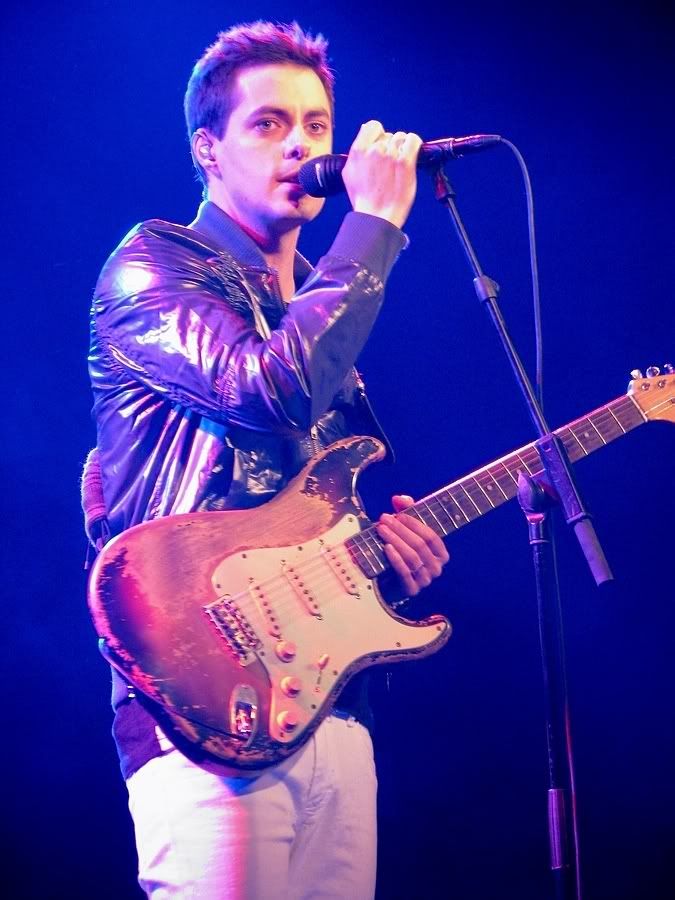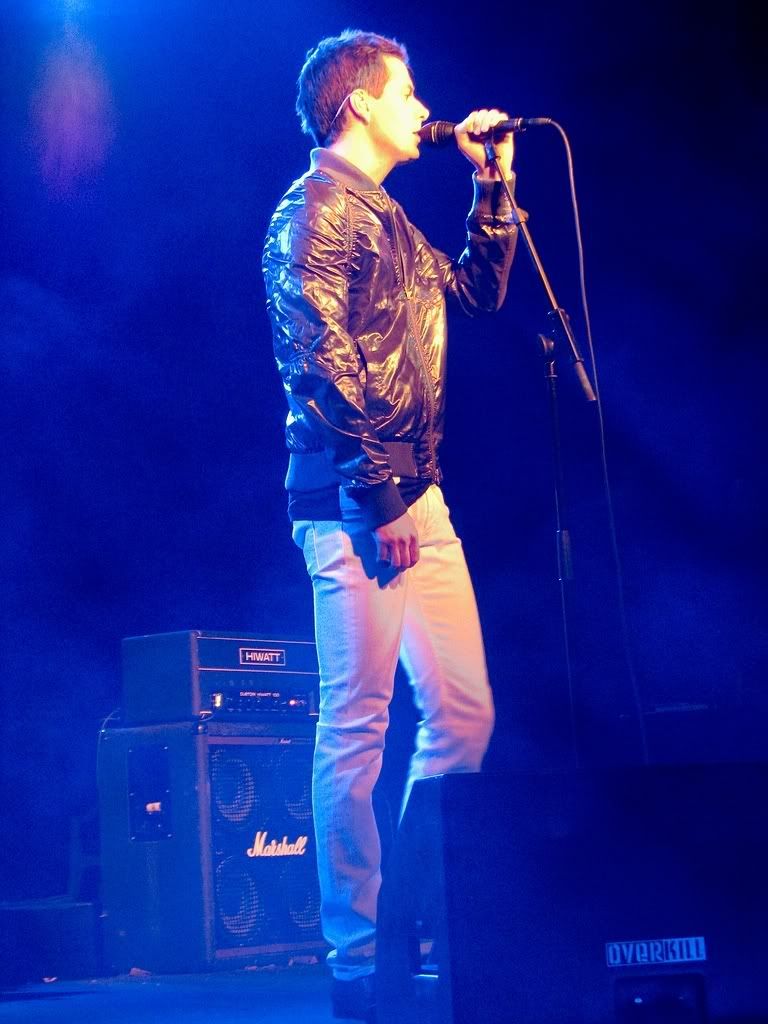 Comments by fans:
Do you have any idea how many people were there? Anyway – bought your ep, nice music, man! Especialy "I'm a spiderman".


Tomas Wysocki, from Warsaw, Poland
- tomos85 MySpace





The location of your hotel is really wonderful. I hope you've been to this place on the left (when you leave the hotel) where you can admire beautiful views of Warsaw.


Thank you so much for the photo with you, Helena and your sleeping son and for the autographs of course! I had a few questions which I wanted to ask you but I was a bit too nervous to do it.


It's been wonderful and unforgettable 24 hours in Warsaw. I've seen all of you. It's like a big dream come true. Now I'm back to reality but this day will always stay in my mind and I'll come to it when my life gets a bit dull.


The videos are fantastic. Now I got the feeling how it was backstage before the concerte for all of you. It was funny when somenone from the crowd screamed: "Martin, I love you". I'm a Spiderman is my favourite song. The songs will definetley remind me of the Warsaw gig. I've been listening to the EP today, very pleasant and relaxing music.

That's the end of the great day. I'm absolutely exhausted because when I finally got home after 3 hours in the car I unpacked my rucksack, walked the dog and went to school where I work to supervise the students who were giving a concert. I was tuning your songs and Helena's la la la la in "Hej Mr DJ" to feel the atmosphere of the best concert I've ever been to.

Thank you once again and hope to see you again.




Hej Martinique!

Sounds like even Mr X agrees with the "I love you" I can hear him gurgling in the background! I really enjoyed your performance last night in Warsaw! This is really the first time I have had the chance since I got back to the UK today to drop you a line on your blog to tell you! I can't wait to see you perform again in Zurich on Tuesday! I got the EP it's already been transferred to the iPod! Very good Polish, although I understood none of it so my Polish friend Kamilla had to translate what you where saying! Lol My first impression was WOW, he was so quick to learn Polish, obviously I didn't know about the family history!

I had such a incredible time in Poland finally getting to meet up with some friends from forums I use and places like Facebook, despite not meeting them before face to face we still got on like a house on fire. I guess its part of my personality that enables me to just get on with anyone!

I made you a couple of little videos of your performances in Warsaw… "The Girl From Milan" & "I Hear Strange Noises At Night". See you in Zurich!