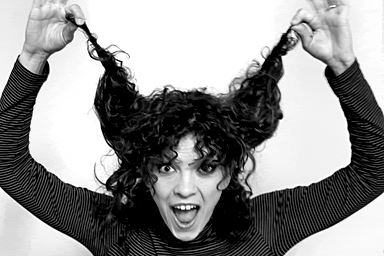 A new interview is published today in Sydsvenskan, it's a really nice one and it seems to be in honour of her birthday. You can read it here:
Sydsvenskan- Helena Josefsson's article
(in Swedish)
Lars Brundin took some photos for this article:
IBL - Helena Josefsson Press Photos by Lars Brundin
Saar (aka
Sarah den Rara
),
from Alkmaar, Netherlands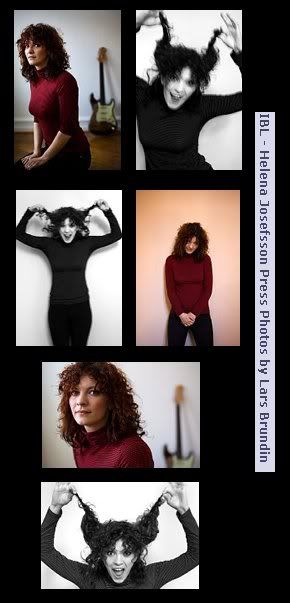 In the interview, Helena speaks to
Åsa Hagenblad
about herself.
Helena was born in Kalmar and lived one year in Öland, an island in the Baltic Sea. Then she moved to Malmö, Gröndal (South Stockholm) and back to Skäne (in Kulladal). Helena lived with her mother and sisters in a small village, Björnstorp, near Lund. She's got four sisters:
Charlotta, Sofia, Hanna and Carolina.


Systrarna Josefsson:
Carolina ('Cina'), Hanna, Sofia ('Fia'), Helena ('Hella') and Charlotta ('Lotta')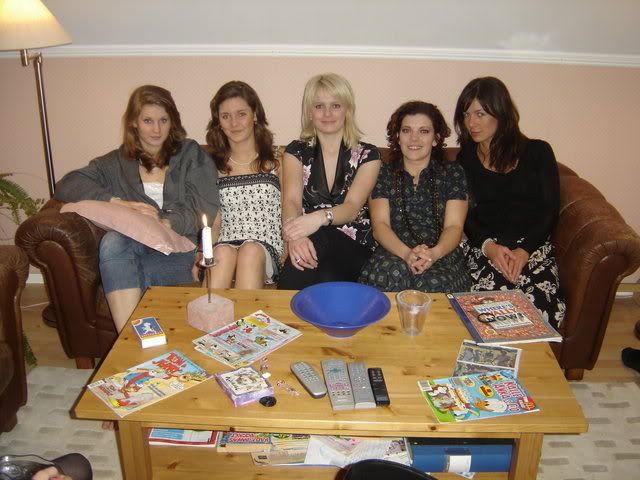 Helena studied at Katedralskolan in Lund. She went to dance, piano and choral lessons. In High School, she used to play in 5 different bands and dance 5 days a week. During a choral competition in Italy, she she met Martin Nilsson, a boy from the small locality of Löddeköpinge who also studied at Katedralskolan. They married in 2003 and lived together in Kobjer, Lund. Martin is a graphic designer at an advertising agency.
Helena has been working in a clothes shop in Triangeln, a big shopping centre in Malmö, but stopped working recently to record her second album. In August 2007, the couple moved to an rented apartment close to Malmö's Folkets Park.


Helena's hobbies are theater, yoga, watching films and dancing flamenco. She will be 30 yo on Sunday and will celebrate it with her family (and next weekend with friends).

Helena is supposed to release a new single in June and finish a full album in August. She has written 24 new songs, mainly sad songs according to her own words. What will it sound like? Less instruments and more voice, says Helena.
LJdM
Well, our favorite singer from Skåne is turning 30 today, and although I have no idea if she actually visits the forum, I thought we could wish her a happy birthday.





Helena, I hope you have a great birthday, and may you enjoy many more surrounded by your wonderful music and the magic it evokes.

Many congratulations and happy

wishes from your fans in Latin America! Grattis Födelsedagen!









GRATTIS PÅ FÖDELSEDAGEN! Hoppas du får en jäääättebra dag.

:)












Dear Helena!!

Happy BirthDay!!!!! Wish you strong health and good luck ion everything you do! For all the flowers of the world blossom for you on this bright and shining day!! All the kind regards, fr

om Israel..)









Jag ha

r redan sagt/skrivit grattis till henne, lite tidigare:P men, GRATTIS TILL HENNE IGEN! :D










GRATTIS PÅ FÖDELSEDAGEN!
Have a wonderful day Helena ;)









Happy birthday! :-) I hope you have a great day, all the best!

Hugs,






Kära Helena!




Jag gratulerar dig på din födelsedag! Mer blommor, mer lycka, mer kärlek – allt för dig!

Hoppas att lyssna din nya skiva på Svenska och att traffas i Malmö snart!





Hon e så söt, grattis till henne =)











Idag åkte vi hem till Helena på 30-årskalas:D väldigt mysigt.








Happy Birthday and a lot of inspirations for your music.

A big big hug from Berlin.




Yours dom






Aw, hon börjar bli stor :')









Happy birthday, Helena! Thank you for the marvelous world of magic feelings you include in all your songs.

Best wishes from Spain!











Hej Prinsessan!

Visste det ju innan,men din mamma påminde mig i går om din födelsedag,så:

GRATTIS PÅ FÖDELSEDAGEN





Må all världens lycka regna över dig!

Kramisar








Happy Birthday Helena. I hope you had a great day.




Big hugs from Wales XX









GRATULERAR :)







En dag för sent men inte mindre menad; Grattis på födelsedagen snälla söta Helena!!! Hoppas du hade en jättebra dag igår & att det blir en riktigt fin fest nästa helgen! :D Kramar från Holland!





Saar (aka

Sarah den Rara

),


from Alkmaar, Netherlands




En fågel viskade i mitt öra att Helena Josefsson fyller hela 30 år idag.

GRATTIS, GRATTIS!







Terese Alwinder (aka Torras), from Uppsala, SE


-

gessle.blogg.se




Helena for President? I would suggest a queen, heh. Sounds more romantic - and also, in her case, more realistic, hehe :)))



Anna Jiřičková (aka dakisek), Czech Rep.




Hej Helena, a little late, but happy b-day, how does it feel to turn **? Not looking forward to it myself :) Cyaz,



Ann de Vos (a.k.a. spyboo),
from Kapellen, Belgium

I want to send you a big hug! Thank you for remembering my birthday! It feels great to be an adult. Now I know even more that it is up to me how childish I want to be! I hope you also get great birthdays, I wish I knew when they are but I congratulate you in advance now :o)