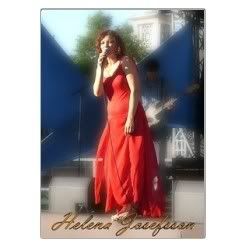 Merry Christmas and a happy new year!!!
I hope your christmas will be, it not white, cosy and full of rest and laughter!
And that your 2008 will be filled with a lot of love and wishes that come true!
I have been recording so many demos now and I just can´t stop, I enjoy it so much-but now my throat is so tired that I have to make chrstmas food and candy, that is fun too :o)
Here comes a christmas-hug from me to you!
Helena Josefsson
-
H.J.
Hanna Josefsson, from Malmö, SE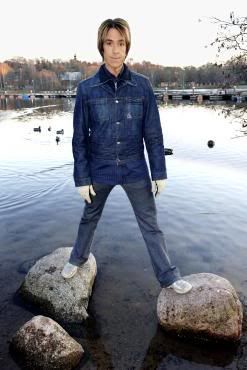 So it's Christmas again... a year older, a year wiser... along with the truthserum: The 'En händig man'-project lives on another while with the unassuming but fresh medody 'Pratar med min m&ssa' ('Talking To My Cap') which together with Son Of A Plumber's unexpected spy-alarm 'Shopping With Mother' has become a 4-track single ('Pratar med min müsli [hur det än verkar] / Shopping With Mother'). Out now at e.g. your nearest recordstore in Sweden (if you manage to find one).
Aside from that during the year... well, the tour ('En händig man på turné') was fab, I know I have said this before. Time to say it again. And the 'En händig man'-album still feels strong and good. Heard 'Dixy' the other day in the meat department at ICA and it sounded hmmm... cool. And the book ('Att vara Per Gessle'), yeah, most people seem to agree that it's neat and heavy! No, shame aside, we've received a major response to it. Sven Lindström is happy, so I am happy. What more? Well, my blog is pretty paralysed for the moment. Got tired of myself one day and didn't find anything sensible to write about. Will start again when I have something important on my chest.
Thought of treating to an old demo from 3rd October 1985 as a Christmas present for all of you who are interested in yesterday, 'Lycklig jul' ('Happy Christmas'), which was written for my third Swedish solo album which never materialised (at the time). As you might know, I actually translated most of the songs into English and those translations formed the base for Roxette's debut album 'Pearls of Passion'. Mats MP Persson plays the guitar so one gets a sun burn in the middle of the winter, and I recall that we had bought some new rhythm box which we tested on this song. Yeah.
Regards from around the Christmas tree, vetja!
Merry Christmas from P.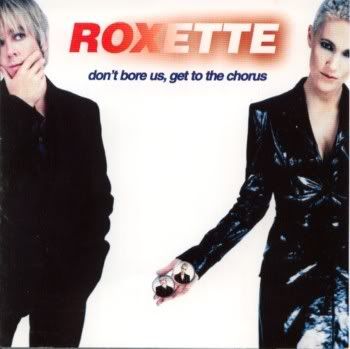 Ring them bells… Ring them bells….
Hola out there in Roxette County! Just a quickie to wish you the merriest christmas of them all!!! Thanks, as always, for your endless support. See ya next year (one way or another…)
P&M, Stockholm