According to
SOAP's website
and
TDR
, Son of a Plumber has released today the
new theme
song for Swedish TV program "
Boston Tea Party
",
Shopping with mother
.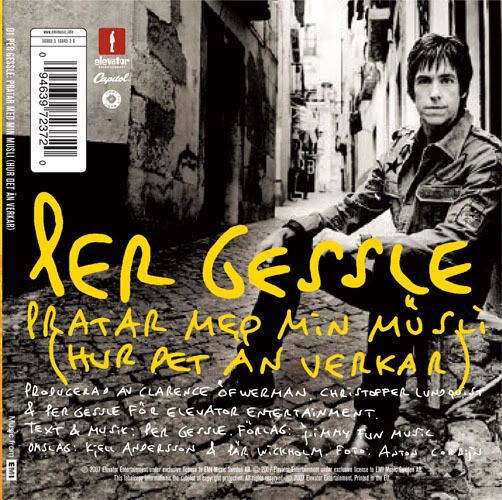 The tune, "Shopping With Mother", was premiered in the season finale of the show two days ago. It has been released as a double A-sided single together with the slightly edited version of "Pratar med min müsli" (from "En händig man") and two remixes of the mother's song by Voz Vibrante: the Voz Vibrante remix and the Mother's Dub by Voz Vibrante.

On November 26, Per Gessle and the show-makers have the launching party for the new musical theme of the Boston Tea Party show - "Shopping with Mother", about which Per says that "it's better than 4 Roxette No.1's put together"! Fredrik thinks that this song "can be considered a new chapter in Per Gessle's musical career. I can't place it in a certain genre, but it sounds as you have a crazy speedy limo ride in New York". Already trying to imagine how it feels?
"Shopping with Mother", officially launched on November 28, 2007 is actually a Son of a Plumber project. It is an instrumental song, that can hardly be compared to other works of Per, and which is full of beautiful sounds - handclaps, drums, bass and acoustic guitars, saxophone, harp, tambourines; Helena Josefsson is bringing some opera to the song and "someone's mother" laughter can be also heard. As we mentioned, the song has two other different versions - "Voz vibrante remix" and "Mother's Dub by Voz Vibrante" (Voz Vibrante is Erik Hjärpe's pseudonym, member of Damn!)".

According to Thomas Evensson, from TDR, there will be a video for "Shopping with Mother," directed by Jens Jansson. Per Gessle has been kind enough to share some of his recording info: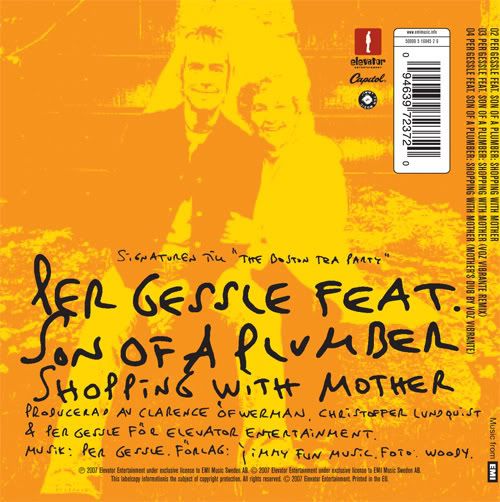 Clarence Öfwerman: distorted wurlitzer, handclaps, celeste, timpani
Christoffer Lundquist: Gibson bass, drums, Gibson ES-175 el guitar, tambourine, maracas, acoustic guitar, saxophones, wah wah guitar, autoharp, solina string machine
Per Gessle: handclaps.
Helena Josefsson: operavox
Someone's mother: laughter
By the way, the new album of Eva Dahlgren has been released this month. Christoffer Lundquist worked in the album but the songs recorded at AGM Studios were finally re-recorded. Christoffer speaks about it.
Eva Dahlgren tried me but she wasn't happy with the results. I thought it was actually great and honestly thought that what we did was better than what was released in the end. I thought it became a really boring album in the end. I think she strongly felt she hit home with that style, so that was right for her. We recorded two songs, I loved "Äventyr", I thought we made a fantastic version of that song. I think it became quite boring. But it was very nice to work with her, we had lots of fun, it was nothing personal, she simply didn't like the music. The album was a long journey. I think she even recorded a full album and scraped all of it, that's a bad way to make music, you lose spontaneity, recording the same song for 3-4 times. But I think she's a great artist and has a wonderful voice. I think the collaboration with Anders Glenmark was great, they really complemented each other.