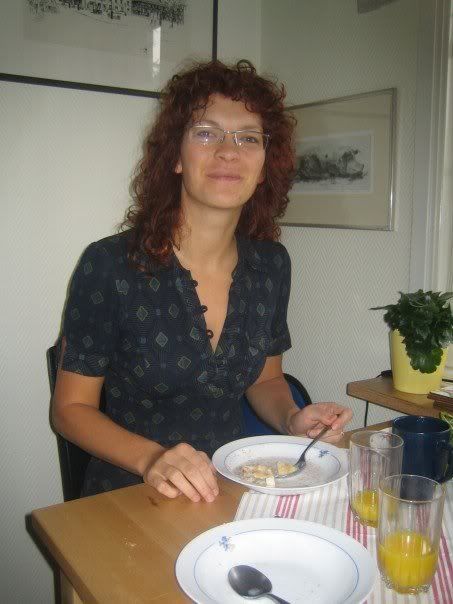 Picture by Lotta Josefsson

Helena Josefsson is going to visit her sisters very soon. Meanwhile, the rehearsals and recordings by Sandy Mouche go on.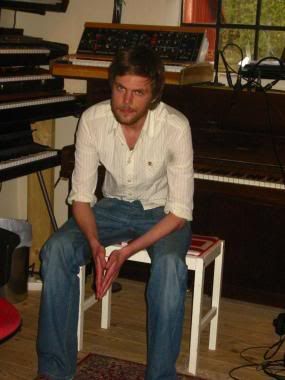 AGM, 2005 - recording ... and poems for the unborn - by sandymouche.com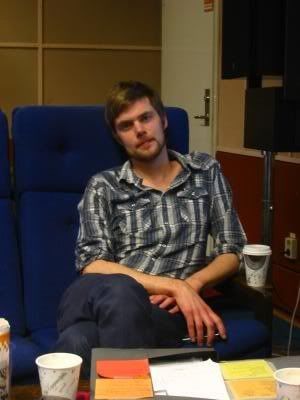 P4 Sveriges Radio, 2007/01/18
Christoffer Andersson
(aka
Chris the Triss)
is a pianist and keyboards-player from Malmö, Sweden. He is a good poker friend of Martinique Josefsson and has been playing, touring and recording with
Sandy Mouche
since 2005. After the "
... and poems for the unborn
" 2006 Tour, he has played with Martinique and Helena in Paris. He has also been playing with Helena Josefsson's solo band. We do not know if Chris will take part in Sandy Mouche's third album. Now he also plays with MaryJet (Mariette Hansson's band).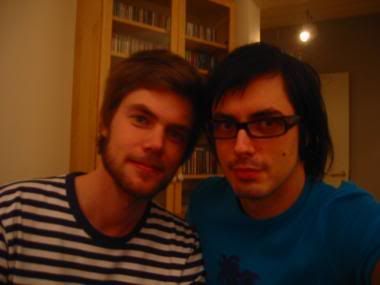 Chris "the Triss" (Christroffer Andersson, the pianist) and Martinique (jan. 2006) by sandymouche.com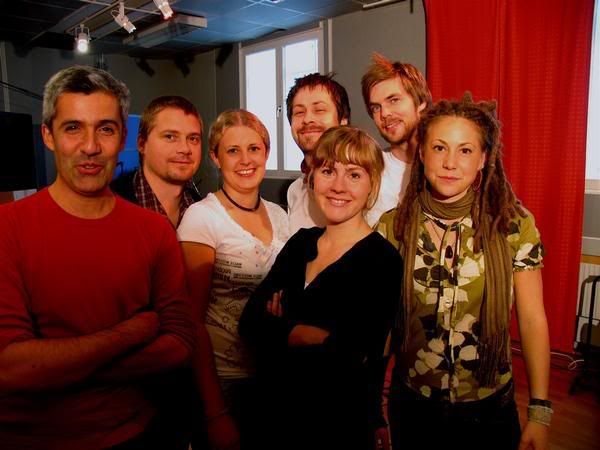 Last week I met my band for the first time (?!) and we did a live recording for Swedish television. I think we did a great job for being the first time ever playing together! They're all reeeally talented! Someone is the new on keyboards:

Christoffer Andersson

, from Sandy Mouche and Helena Josefsson's band.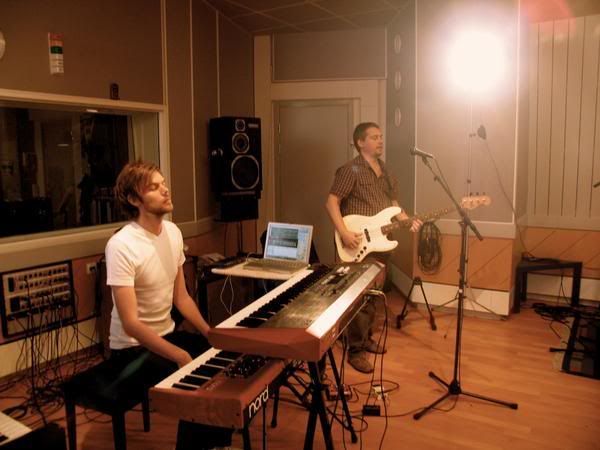 We recorded two songs "I wish I could" and "Argue" but I think only one of them will be played and shown
on TV on Thursday morning. I'll be doing an
interview in the TV studio in Malmö as well. W
e'll see what that "musicvideo" will look like... Haha! We're a handsome gang! Yesterday Lasse Bus (Radio Halland) and I mixed the songs. We also have a big project-idea coming up, Lasse and I, but I can't tell you anything about it right now... Excited!
This is MaryJet Live band:
Mariette Hansson - vocals and guitars
Fredrik "Gix" Johansson - bass
Christoffer Andersson - keyboards

Jaime Salazar - drums and percussions
Linnea Olsson - cello and backing vocals
Therese Allbjer - backing vocals
Krister Jonsson - guitar


Fredrik Davidsson - trumpet/flugelhorn




Mariette Hansson, from Halmstad, SE -
MaryJet