News from US and from Sweden.
Roxette is over now (or for now). At least it is what we could think after some recent interviews with
Per Gessle
and
Marie Fredriksson
. I think we should not believe in a fully new Roxette album in 2007 or 2008. However, there is no Official Information about a Roxette-split up.
On 21st August, T. Evensson, from
The Daily Roxette
,
published an interview with Gessle:
T.E.: Right, your new project… Speaking of projects, your other project - Roxette, will it get off the back burner anytime soon? They say Marie was at your Stockholm gig, did you get to discuss anything?
P.G.:

Sorry no,

no plans there either

.
According to Judith Seuma, from
The Daily Roxette
,
Per Gessle will release a new Son of A Plumber's album in 2008.
On 28th August, Álex Pérez, from
www.littlemarie.net
,
interviewed Marie.
Probably the saddest thing was to hear from those lovely lips, which so many times have made us fall in love with her, "

I'm afraid that Roxette is over now. We have been there for so many years, now we would like to do new things

". In the other hand, good news for all Marie's fans, she told Alex that she will release a new solo album really soon, so you better watch out!
LJdM's editor grew up with Roxette's music. Although it is not a surprise, he is sure that many feelings come to us. Per Gessle is working with the SOAP band but we should remember that he likes the revivals of his old projects, as Gyllene Tider. We should consider 2006's Rox Box (with 2 new songs) simply as a revival. We are not really worried if Roxette is over now. They gave great music to us. And Per Gessle has released since 2001 his better albums, in our opinion, together with Clarence Öfwerman and Christoffer Lundquist (P, C & C), with Helena Josefsson as backing singer. We were never so big fans of Roxette, but we are really fans of P, C & C music. We even got angry when a Son of a Plumber's tour were delated because of the recordings of two not very interesting 'new' Rox songs.
I like what RoXoR, an anonymus fan, wrote in TDR:
Well this discusion is totaly worthless. What would it change if they say: "Yes, it is over, Roxette had been a great part of our lifes for so many years, but it is over now!" It will be a part of their lifes and our lifes forever. Would it undo the music they did, would they stop to exist, would all the great memories you have be worthless? The answer is NO. They never said they will stop doing music. Roxette is/ was big enough to get still some money out of it: remastered albums, maybe unreleased demos or even whole songs, live dvds etc. Ever thought about the idea that they both even don't know if Roxette will make music again!? Per is doing music like there is no tomorrow and spoils us with new music every year. And Marie, well I don't know, but she IS alive and after all the time of fear and darkness she seems to enjoy life even more with new music, art and so on. Let's see what the future brings and concentrate on more important things of your own life.
This is Niketa Calame in the world premiere workshop of JUNK: A Rock Opera, performing "Martina Says". Music and Lyrics by Brainpool (2004). Directed by Shakina Nayfack (in the picture with the band in Los Angeles).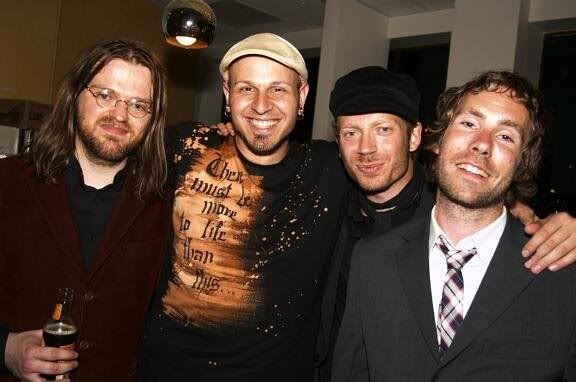 August 16, 2007 - L.A., U.S.


There's a lack of spice in every Art Director's life
The Suntanned Ghost is lying face down on the floor
There's a lack of spice in every Copywriter's life
There'll be no waiting around for the Man anymore
Now He's gone and what's the meaning?
I can't see why He had to sacrifice his life
It is yourself that you're deceiving
I shouldn't have to tell you so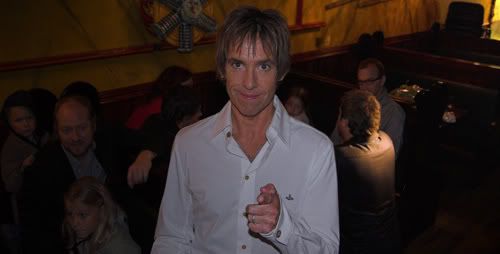 And after 20 Swedish towns and 128,800 friends in the audience Per Gessle & his band have finished his latest tour. Thomas Evensson, from the
The Daily Roxette
, got a word with him.
Life's empty, boring and quite sad to tell the truth. It always is when you've finished a tour. So the whole band is singing the blues at the moment!!! Everyone wanted to go on for at least another month. This has been the most enjoyable tour I've ever done. Maybe it's the music, maybe it's just the cycle of life I'm in at the moment, I've got so much more confidence in what I do these days. And of course it helps to have all these wonderful people in the band, both on and off stage. The crowds' reception have been tremendous. That helps, of course. And yes, I've got some great songs to play. I'm really proud to be able to offer this smorgasbord of music without even a glimpse at the Roxette door. By the way, I have to send some big hugs to all the incredible fans all over the world who came to our shows this summer. You're so sweet!!! We loved to see y'all in the front row!
The tabloids tend to see everything in black or white. Check this out: the tabloids ran a story in Malmö's Kvällsposten the other week just before our Malmö gig. The article mentioned that my tour was by far the biggest one in Sweden this year and that our Malmö-gig was the highlight on the season in that particular area. The headline? "The Fiasco continues"…
I'm 100% satisfied with this tour and the number of people that came by but apparently the blood seeking journalists' commercial expectations were even higher. And I think that whole discussion is a load a crap. I can't understand why it's so important if 6000 or 16000 come to a show. The most important thing must be if the concert's any good! And I'm convinced that the audience thinks so as well.
The last seven or eight gigs all went up the #1 spot immediately!!! The last half of the tour was totally mindblowing. At least to me and the band. I'm thrilled that we recorded the Stockholm gig for the DVD. I've seen a rough copy, and it looks and sounds really amazing!!
I think the difference for the crowd is quite marginal, to tell the truth. Cos this band has got a very high "low level". We notice ourselves, of course, that we get tighter and better for every show we play. I thought the opening gig was excellent, but sure, compared to the finale in Stockholm, or the burnouts in Örebro or Karlstad, I guess it was slightly weaker.
Plans for Gyllene Tider? There's nothing there. There's no fighting at all between us, it's all in the tabloids wet dreams. And there are no plans either. I'm sure Gyllene Tider will be back sometime in the future, but not for a while. I'm busy doing other things. However, it was a treat working with M.P. on stage again.
Yes, Marie was at our Stockholm gig. Plans for Roxette? Sorry no, no plans there either.
Since we love to play together we have discussed possible options for doing some more. And a club tour has been discussed. Sounds like fun but I really can't see it happen until late 2008 at the earliest. Unless, we'll do a couple of shows in Finland/Norway later this year. At the moment, I don't know.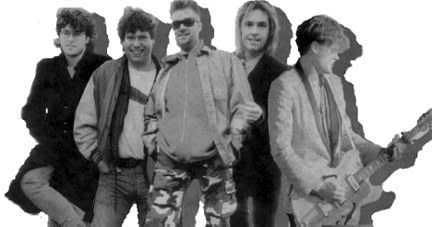 The album "The Lonely Boys" has been re-released, remastered and with two bonus tracks today in Sweden. The album was released as a limited edition together with the first issue of the book "De ensamma pojkarna" written by Swedish journalist Mats Olsson in 1995. The "real" edition came a few months later, in 1996.
The Lonely Boys
is a ficticious band basically consisting of:
Thomas Nyberg (

Per Gessle

, from Gyllene Tider) - rhythm guitar & vocals
Richard Andersson (

Nisse Hellberg

, from Wilmer X)- lead guitar, harmonica, maraccas, tambourine & vocals
Lasse Göransson (

Thomas Holst

, from Wilmer X) - bass guitar
Roland Bergström (

MP Persson

, from Gyllene Tider) - Vox- & Hammond organs, piano
Kalle Johansson (

Micke Syd Andersson

, from Gyllene Tider) - drums & tambourine
Per wrote himself in Stockholm in March 1996:
Who are The Lonely Boys? Good question. The Lonely Boys was from the beginning the name of a novel written by the Swedish writer Mats Olsson. The story was about a young rhythm'n pop band located in the south of Sweden circa 1965. Mats asked me and a mutual friend Nisse Hellberg if the two of us could provide a soundtrack for this book, writing and recording what could in fact be The Lonely Boys' debut album. What a wonderful idea. A soundtrack to a book. It must be a first. So, Nisse and I formed The Lonely Boys together with some friends and recorded the album in 6 days and nights. Did we have a ball! All of the 14 songs are originals except Jagger/Richards' "So Much In Love". The Rolling Stones never recorded it but The Inmates did. And now The Lonely Boys. To get the sound we wanted we used only equipment from the era; reverbs, echo chambers, amplifiers, guitars, microphones. Everything in our power was done to make the record "for real". The debut album by a Swedish rhythm'n pop band 1965. Nisse can usually be found in the rhythm'n blues combo Wilmer X. And myself is paying the rent with money made from Roxette records. We plan it to stay that way. This is a one-off project for both of us that we enjoyed enormously. Lots of laughs, lots of beer and a lot of love for the '60s. Don't you wanna come?

In our honest opinion, The Lonely Boys was the previous step before the "Son of a Plumber" sound. Per came back to his roots: rock, rhythm'n blues, ... And after it, he seriously thought about forming a new personal "small" band and making the music he likes so much.
In 2007 the album has been remastered, has a new sleeve and of course the two bonus tracks; namely the demos of "Lonely Boys" and "Adam & Eve."
And what do we know about Christoffer Lundquist and his studio?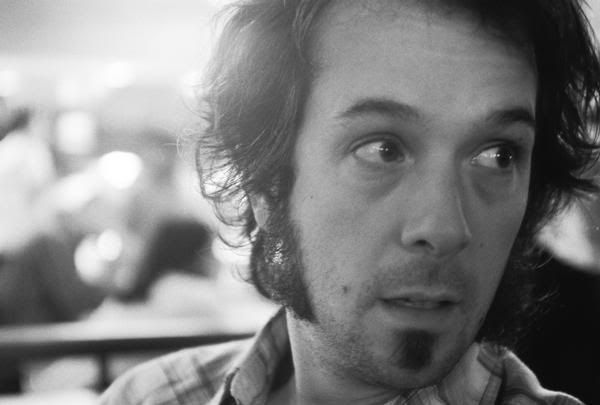 Originally from Melbourne,
Dean Stevenson
first played drums with Texas Blues band 'The Conrays' before Tasmania beckoned and brought him to the attention of the Tasmanian Conservatorium of Music where Dean earned the 2004 Directors Prize - the first in the history of the award to be given to a contemporary performer - in his first year for outstanding performance. Dean soon began many associations that spurred successful working groups and a steady flow of shows that had Dean working most nights almost immediately. Dean was a founding member of Funky Hammond trio 'Recliner' and soul group 'Velour'. He has toured with Mick Thomas for five years on The TANK show.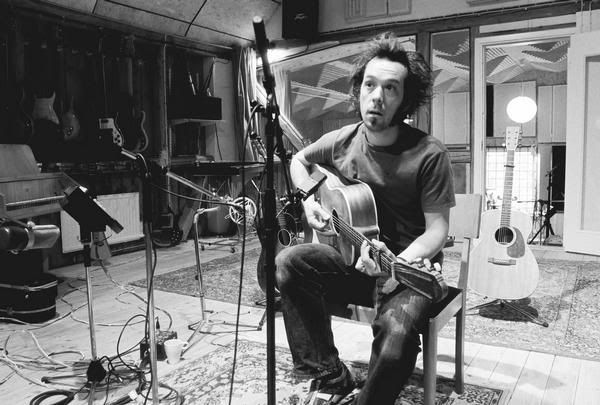 His partnership with guitarist Dave Wilson began shortly after arriving in Hobart. Quickly forming the band 'Wilson, Dean and Hope' with bass player Nigel Hope, they began an interesting phase in Tasmanian music as Dean marked his new territory as a versatile singer/drummer. For 3 years WDH made music that changed Deans direction towards music. This was fuelled by regular writing sessions at Dave Wilson's house in the hills outside Hobart.
Upon Nigel Hope's departure of WDH, Dean and Dave continued as an acoustic duo, Dean taking up the guitar. This produced a broader feel to Dean's playing and writing as the harmonic element to the sound was now in his hands. The duo, now named '4 Letter Fish', had a resident show each week at Hobart's Irish Murphy's. This waterfront venue proved a great working ground for Dean and Dave to create their textured sound. A year later and to augment these wide, lush sounds, a new feel was needed. Shayne Rodgers (drums) and Pat Breen (bass) were recruited to fill out the band that had created a unique show paying tribute to the British 60's and 70's rock and psychedelia that fuelled their sound. The band worked so well, Dean took them into the studio to record an array of songs he had written largely on the tours of the previous years and from the sounds 4 Letter Fish had inspired. Dean had found the right team to play the songs written in his own unique fashion drawing on Brit pop sounds and his own blends of folk and contemporary ideas.
'
In Time
' (2005) was his first major
recording
, and his first to be made in Tasmania. According to Dean, this new collection of songs is due to having a great collective team about him. It's these people who support music that make it happen and inspire the songs.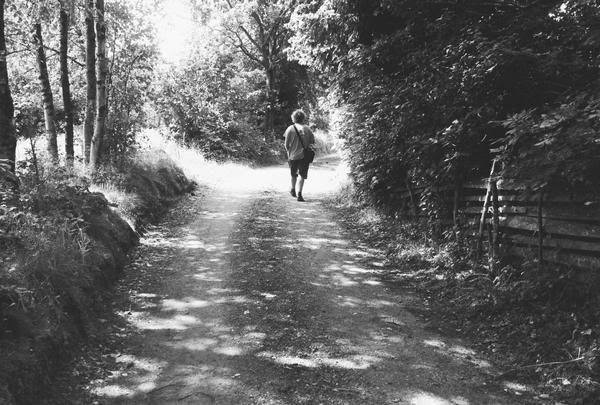 Dean wrote in April 2007:
"Through the togetherness with Producer

Alistair Campbell

we're making a new album in June. We have 16 days to make a record at

Aerosol studio in southern Sweden near Vallarum

. We leave with a boot full of tunes and empty space ready to record. It's just been made official, so I'll keep you knowing what's going on and keep a regular diary of the event itself. A bit like race around the world except different."
Now we can see the pictures and watch the videos of two Australian guys that have spent this summer time in Christoffer Lundquist's studio.