This week, Helena Josefsson and her band (Martinique Josefsson - guitar-, Christoffer Andersson - keyboards - and Emeli - backing vocals -) have been the supporting act during the Salem Al Fakir Tour in Sweden. Helena was at three gigs:
Chinateatern,

Stockholm

, 2007/04/11
Trädgår'n,

Göteborg

2007/04/12
Louis De Geer, Flygeln,

Norrköping

2007/04/13
Helena speaks about it in her
Official website
:
Support to Salem Al Fakir. At Chinateatern 1250 persons sat down and listened. It was really nervous but then the athmosphere was magic!

In Göteborg 1000 persons standing up did actually listen to the music! They sang along in "Sleepyhead".
Robin Rumich and Helena's band took some good photos:
Helena with Salem Al Fakir
Helena's band + Christoffer's girlfriend.
At Chinateatern, Stockholm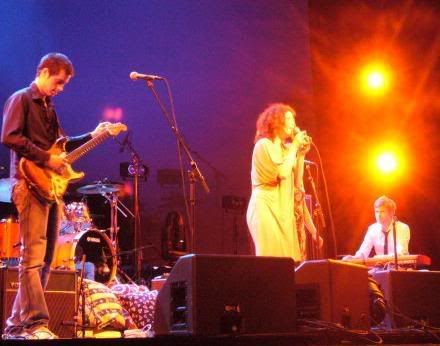 Pictures by
Maja Bäckström, from Stockholm, SE
.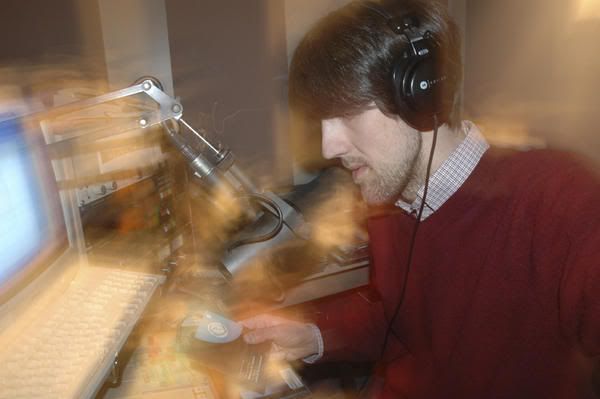 Hi... i am Marc Xavier LeBlanc... aka Bones...
I'm a radio show host and DJ from Canada and i'm a big fan of Helena Josefsson and Sandy Mouche.
I am the host of
(((la photo sonore))) radio show, that is every thursday nights from 7 to 9pm (Atlantic Standard time) - CKUM Radio J 93.5fm - and available
online
.
On 5 April, I played
26 songs. Number 5 was "

Sleepyhead

", from Dynamo. On 19 April,
I have played 24 songs. Number 15 was "

Ghosts

", from Dynamo.