Per Gessle continues his "European promo tour" and Mom & Dad (Jens Jansson and David Birde, from Brainpool) and Magnus Börjeson (Metro Jets / Junk Musik) are touring with The Cardigans. But there are also some interesting news from Malmö, Sweden.


According to Junk Musik, in March,
Mom & Dad
(Jens Jansson and David Birde, from Brainpool; watch them in
This clip
) would record their first record. At least, they had ten written songs with krautish titles: Was ist mehr pop?; Joe Blogg; Servus Motherfucker; Gutenmorgen Alexanderplatz ... The Austrian singer Florian Horwath will sing on some of the tunes.
Junk Musik wanted to release the record in April, but it seems it is all paused since Florian, backed by Mom & Dad, was chosen by
The Cardigans
as the supporting act in their European Tour.
The Cardigans + Florian Horwath (backed by Mom & Dad) European Tour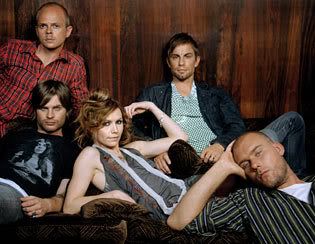 11/04

GER

Cologne, E-Werk
12/04

GER

Wiesbaden, Schlachthof
13/04

GER

Berlin, Postbahnhof
15/04

NL

Rotterdam, Motel Mozaique Festival
16/04

LUX

Luxembourg, Den Atelier
18/04

BEL

Brussels, Ancienne Belgique
19/04

FR

Paris, Bataclan
21/04

UK

London, Shepherds Bush Empire
23/04

IRL

Dublin, Ambassador
24/04

UK

Glasgow, ABC
25/04

UK

Manchester, Ritz
27/04

AUT

/Vienna/Radiokulturhaus
28/04

GER

Munich, Elserhalle
29/04

AUT

Vienna, Arena
30/04

CZ

Praha, Abaton
A big tour for Mom & Dad this April! It is said the Cardigans' bassist Magnus Svenningsson (Righteous Boy) joined Florian, Jens and David in many gigs.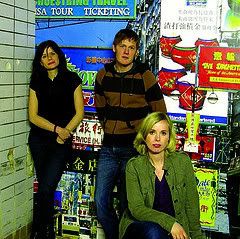 By the way,
Junk Musik
has released a very interesting digital EP (
Echelon
) from a new band from Malmö,
Punky's Dilemma
Punky's Dilemma was formed in 2001 by Mikael Calner (lead vocals, guitar) and Hanna Calner (backing vocals, percussion, ...) and today includes also Camilla Sjeren (keyboards, piano) plus live-members. They had released two songs at Labradors "
Sound of Young Sweden #3
". They usually play in Malmö at Inkonst, KB, Glassfabriken etc. They released a home-edited-ten-track CD, 'Scandinavia, that could be found at Rundgång record store, Malmö, and somewhere on the net.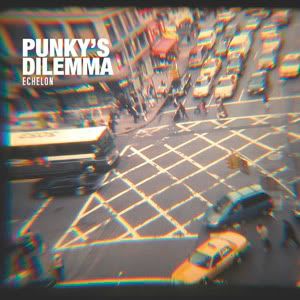 Shelflife Records, from San Francisco, published in the United States an EP with 6 songs, "'Neath The Staring Skies", that, accoridng to the company, "
immerses the listener in haunting male-female vocal harmonies echoing through layers of folky acoustic guitar and sparse but well-arranged bass, piano and percussion. To truly appreciate the sum of the parts, you'll want to sit back and let the waves of emotion wash over you. The band's name is taken from a Simon & Garfunkel song and Mikael Calner's songwriting shows some S&G influences, hints of Belle and Sebastian and 60s folk pop.
"
In 2006, Punky's Dilemma has been recording in the
Aerosol Grey Machine Studio
with Christoffer Lundquist and they have published Echolon.
A seven-year email correspondence culminated in the meeting of Magnus Börjeson and me. I have long been a devoted fan of two of the Swedish musician's former bands: Beagle and Favorita, and we finally met in Paris where Magnus was mid-tour playing in The Cardigans. By the end of the weekend we were like old friends and I had accepted an invitation to Sweden for the upcoming Midsummer long weekend holiday. These celebrations are going to take place in the countryside outside Malmö at the Aerosol Grey Machine - the stunning all-analogue recording studio of Christoffer Lundquist, producer and multi-instrumentalist extraordinaire, former member of Roxette and founding member of Brainpool, another of my favourite bands.