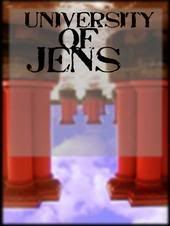 Today is 1st April, April's Fool. We have three stories, but just two are true: Jens Jansson's new band and Junk's video.
Please, do not read seriously the funny new flash from Junk Musik.


Jens Jansson
, the drummer from Lund, forgets for a minute - not more- Brainpool or Son of a Plumber and publish his Myspace.
Jens Jansson's Myspace
. There we can see one nice song,
Going down with flu
. It is supposed to have been played by the band (?)
University of Jens
, but Jens and the designer Daniel Bexell feature as the only two band members. I really love the sound of the song.
Daniel Bexell is a designer from Lund and a good photographer.
Daniel Bexell's Website
. I don't really know who is singing - Daniel? Jens? - and who is going down with flu ... Who knows! It could be Jens' voice. No serious project, but I recommend you the song.
By the way, Brainpool's new video is being quite successful. Read about it below.
Every second week, Brainpool is nominated to a new prize. This band must be one of the most nominated in Swedish pop history. Today, we got the news that the directors to Brainpool's video "Junk" –
David Wiberg
,
Erik Wingqvist
&
Henrik Öreberg
– are nominated in the annual graphic design & illustration contest
Kolla.se
.
News flash:
To further celebrate that Junk turns 1 this month, we will release all our singles & EP:s on classic 78 rpm records. A couple of years ago, Christoffer Lundquist, producer, Brainpoolee & one of Junk's founders, got the news that he was related to German inventor
Emile Berliner
, who developed the gramophone in 1887.
Now, his family has inherited Berliner's old factory facility in Hannover and suddenly there was a new option for Junk: to produce records the way they were meant to be: thick, solid and made out of a material which we can't spell.
–
Junk's move is interesting
, says Swedish recording industry officials in a comment.
–
In one single strike, this company has made file sharing almost impossible. We are impressed and will investigate the possibility to work in a similar way in the near future.

Anders Mildner