The next single off "Son of a Plumber" is "Hey Mr. DJ (Won't You Play Another Love Song)" with the b-side "Plumber in Progress #1." The single was sent to Swedish radio stations January 18, 2006, with a commercial release slated for February 1. "Hey Mr DJ (Won't You Play Another Love Song)" enters the official Swedish top 40 chart at #12 today. The single is marked as "newcomer of the week." Per comments this as "How fun!!!"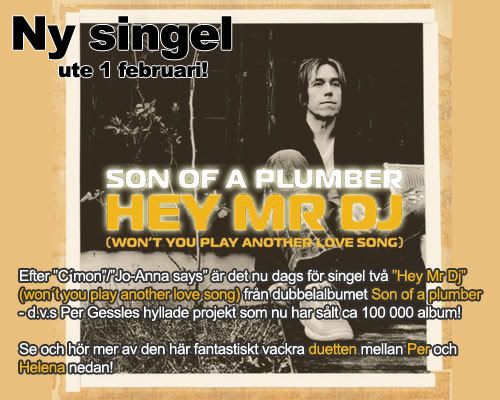 "Jo-Anna Says" was back at #2 on the official Swedish Top 40 chart in January and "Son of a Plumber" was the third most sold album in Sweden 2005 (more than 100,000 copies), even though it was released at the end of November.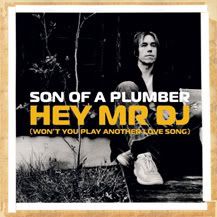 "Hey Mr. DJ" will be the first single in most European countries. "Son Of A Plumber" is scheduled for release in Europe on March 6, so the single is expected to start airplay a few weeks before this date. Per Gessle tells that "Jo-Anna Says" will be the first single in Germany, with "C'mon" as the B-side. The rest of Europe (excluding the UK which has not responded) goes with "Hey Mr DJ," but only as a promo single for starters. According to EMI Sweden the singles to be released down in Europe will be digital only unless they turn out to be "super radio hits," then EMI will quickly produce physical singles.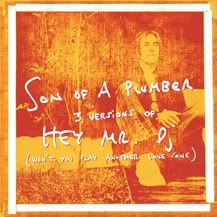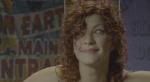 Per and his band will shoot a music video for the song, directed by Daniel Börjesson, on February 23, 2006.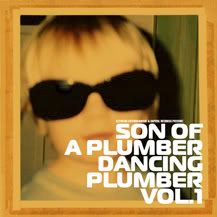 In addition, since he says so many people seem to like them, the "Hey Mr. DJ" remixes – which initially were planned to be featured on a promotion single for radio stations only – will also be released commercially.

By the way, Christoffer Lundquist's solo EP, released by Junk Musik last year, has been premiered in the radio today.

The idea for the Hey Mr. DJ video is, as always, vague but interesting…. psychedelica meets Alice in Wonderland in a freak show environment. Clarence could do a great job lifting weights in a silly costume, Magnus could get knives thrown at him (scary….) 10 kids, most of them from Gabriel's school will play violins and trumpets and drums, all looking very handsome and jolly…. Helena will play a puppet on a string, Christoffer will wear a top hat and I will wear a tie.

This day's radio releases: New David Sings Kraftwerk & Christoffer Lundquist's solo EP! Yes, you might have seen these records before. We started Junk in April 2005, but we haven't had time to send out all our records to the radio stations. But what exactly is a release nowadays? Is it when the record is recorded, when it has showed up on iTunes or other retailers, or when it has been sent out to the press & radio? The media and the audience are becoming so diverted that my guess is that we'll soon be talking about TWO releases for each record – one will be when the core audience (which follows a band via a community like this or MySpace) learn about the release, another will be when the media hear about it. Another guess is that these two groups only will accept THEIR "release" as the real one. So, there you are: Today we proudly present New David & Christoffer Lundquist. It's up to you if you want to read this as "news" or not. Either way, I hope you will check them out, they are both great EP:s.


Anders Mildner