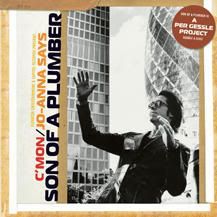 Today the first double single from Son of a Plumber is released, including the songs
C'mon
and
Jo-Anna Says
. Per Gessle is in New York these days trying to find a contract to release a Roxette collection in the USA. He speaks about the SOAP album and the single to Aftonbladet.
C'mon
is sung in falsetto. 60's are there. It reminds us of the Beatles and sticks to our mind inmetiately. It will be playback showed in this year's edition of "Fotbollsgalan" on November 14.
Jo-Anna
says
has an extremely catchy chorus. It's not an English version of Gyllene Tider's "Jo-Anna Farväl".

You can watch the official video of
Jo-Anna
says
just clicking the image above. The video was filmed in the Aerosol Grey Machine with all the band: Per Gessle, Clarence Öfwerman, Christoffer Lundquist, Jens Jansson, Helena Josefsson and Magnus Börjeson.
Christoffer Lundquist was interviewed by the Swedish journalist Lars Thulin in an article published today in
Trelleborgsallehanda.se
.
Let's read Per and Chris words to the Swedish media.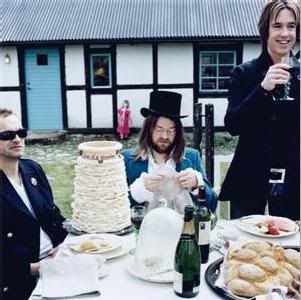 I've worked with Clarence Öfwerman since 1986. We know each other very well. One of the things that Clarence always has thought was negative is that I'm always too prepared before starting a record. I make very advanced demos. Demos that sometimes sound exactly like the end results. Now we decided the ultimate change in my world. I made no demos at all for the "Son of a Plumber" album. The only thing I had before the recordings commenced were three instrumentals. The rest is stuff that were made during our work. I played ideas for Clarence and Christoffer who now got a much bigger chance to influence them. I wanted to avoid spearheads on the album. Our idea was to make an album where the whole was the principal, a double-album with a few songs too many. Music doesn't have to be effective.

I have an older brother so I spent a lot of time on my own, listening to pop. I had 100 LPs when I was ten, all the money I earned selling newspapers and such, everything was for records, records, records. Then as a teenager I started to write songs, but couldn't play anything, I had the melodies in my head, then I started to play guitar, and started my first band.

It all started when I transfered my album collection to my iPod, it took about six months, and I found many songs I had forgotten about, songs I grew up with, it brought me back to my childhood '60s, '70s… and I decided to make a tribute to that era.

I really wanted to do an album that's me. The lyrics are mainly about me and my life and they feel very important. At least to me. We never had a target group in mind when we did this album, and that was very liberating. If I hadn't made this album in English I hadn't made it at all. Because another summer in Sweden wouldn't have worked. But now when it's done, it's of course nice if someone outside of Sweden wants to hear it. We've discussed about a tour with Son of a Plumber. If the album is received well abroad it would be nice to do a little club tour. We would play a little bit of everything. No Roxette stuff though, that wouldn't work without Marie.
It was almost impossible to find a first single, because there isn't really a song that represents the album. But we took this glamrock song,
C'mon
, as one of two A-sides because you can't tell it's me. So people can get a feel for it, regardless of their relationship to me. I sing in falsetto for the first time. It happened that way when I wrote it… and it was fun to sing it that way.
Jo-Anna says
, the other A-side of the single, is on it because… well, if you vomit when you hear "C'mon" maybe you can like this instead. Ha ha! It's a sort of a McCartney-song. We've had long discussions about what to really think about him. I'm more of a Lennon man myself, but like his early solo stuff.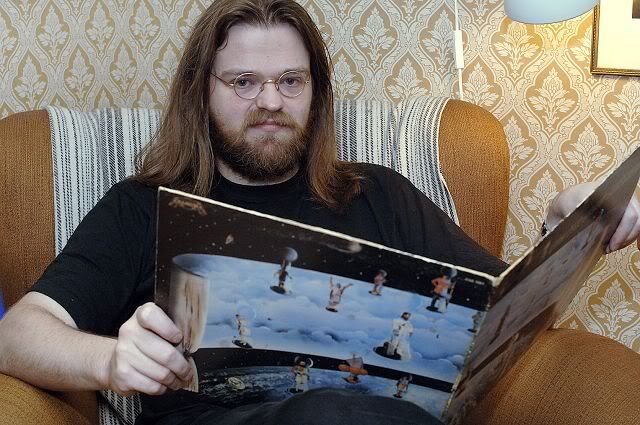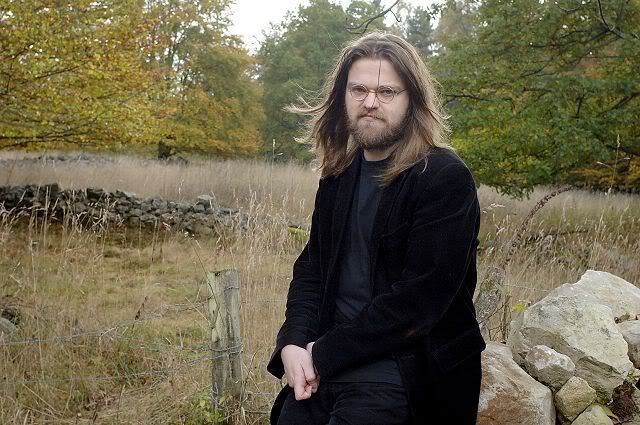 Pictures by Emelia Olofsson, sydsvenskan.se - November 2005

Moving to the countryside (Vollsjö, Skäne) in 1997 is the best I have ever done. I have completely changed my approach, I felt uncomfortable in the city (Lund). Here it is quiet and peaceful, a wonderful way of living. In my studio, "Aerosol Grey Machine", the quiet of the forest and the chance to work concentrated influence the music you can record. Sometimes I sit and listen to my old vinyls while smoking my pipe: Phil Spector's "Back To Mono", Abba, Led Zeppelin, Ratata, Janis Joplin, Peter Gabriel, some classic music, Beatles, The Who, Yes, Genesis, Marillion, ... Vinyl sounds much closer to how it sounds in the studio. I feel like crying every time I am forced to mix down to a recent recording from the fully analog studio into digital form. It's like baking a cream cake, and then pour it into plastic.

"Aerosol Grey Machine studio" remembers Van der Gaaf Generators' Pawn Hearts, from 1971. A time when music could be great and important without being ironic or selfish. The Beatles' fault. Beatles went in that direction and 70s symphonic rock became my musical education. We loved it not because it is difficult to play, but because of the melodies and moods. I have Toto's music in my playlist and it's strange according to Swedish musicians' standards, because the more one sells, the more it must be rejected. Commercial success is a sort of 'kiss of death'. This idea of "right" and "wrong" music is something kids do. If adults do it, it is stupid. Stop! The timeless values of pop music? Good songs and melodies, of course, but also the "presence". You have to hear that someone is at home. Otherwise it is musically just empty posturing.