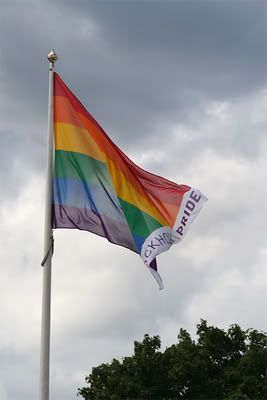 Stockholm Pride
is a festival for
LGBT
individuals held yearly in Stockholm. Since the start in 1998, Stockholm Pride has grown to be one of Stockholm's largest annual festivals, as well as the largest Pride celebration in Scandinavia. Each year Stockholm Pride attracts visitors from both Sweden and the rest of the world. During a whole week Stockholm Pride turns Stockholm into a free zone for the GLBT community, painting the city in the colors of the rainbow.
Some of my favourite Swedish female singers were there and here are all three together on stage! From left to right: Nina Persson (The Cardigans), Robyn & Helena Josefsson (Sandy Mouche)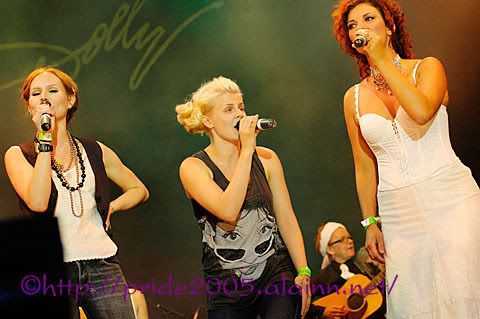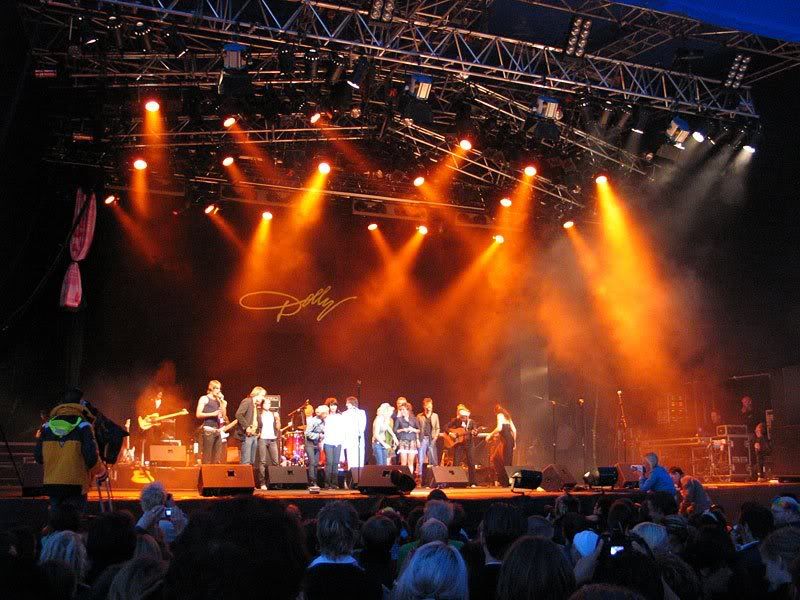 Dolly Partonkväll.
At Pride Main Stage (Pridepark) with
The Emmylous
, featuring: Nina Persson (Cardigans), Robyn, Nico (The Mo), Magnus Tingsek (Tingsek) and Cecilia Nordlund (Monkeystrikes), Helena & Martinique Josefsson (Sandy Mouche), Lotta Wenglen, Sweet Mary and Christian Kjellvander. The Emmylous is an all girls, country band from Malmö, whose leader is Anna Carlsson.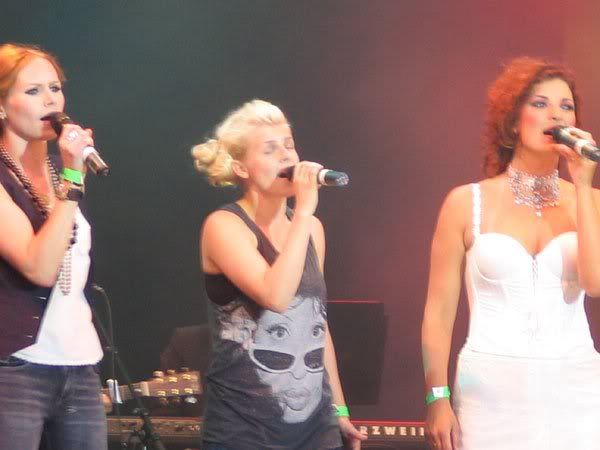 The director Jessica Nettelbladt recorded at this concert some scenes for a documentary film (defined as a "roadmovie" though) called "
Den långa resan till Dollywood
". Nina Persson, Helena Josefsson and other female singers from Malmö sing and talk in the film about the influence of their idol Dolly Parton. It seems a long project too, so it could be shown in 2007 or 2008. According to the Swedish press, the song "
Jolene
", sung by Helena Josefsson and Nico (The Mo), was one of the brightest moments of the gig. All the artists played together Dolly's hit
I will always love you
. In fact, this is the second Dolly's tribute concert promoted by Gudrun Hauksdottir, after another one in Malmö in 2004.
LJdM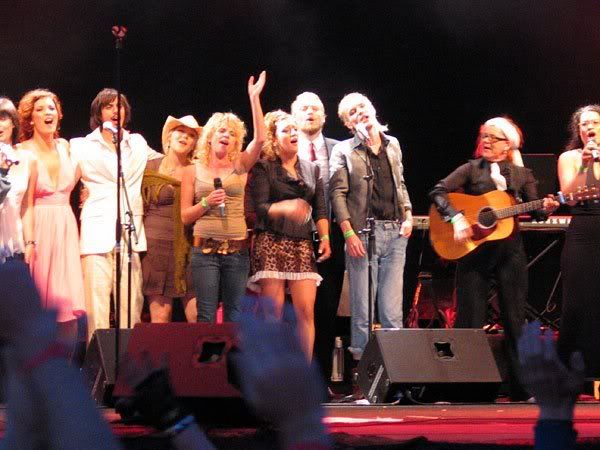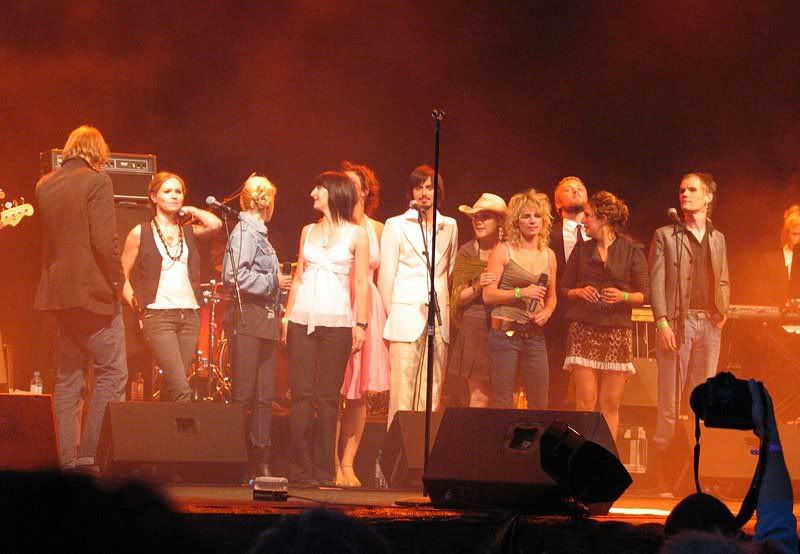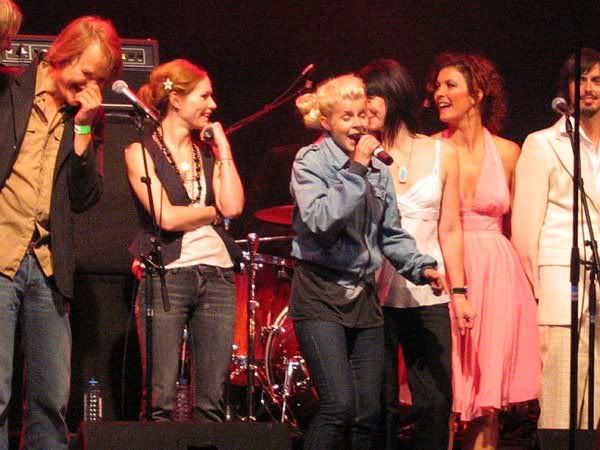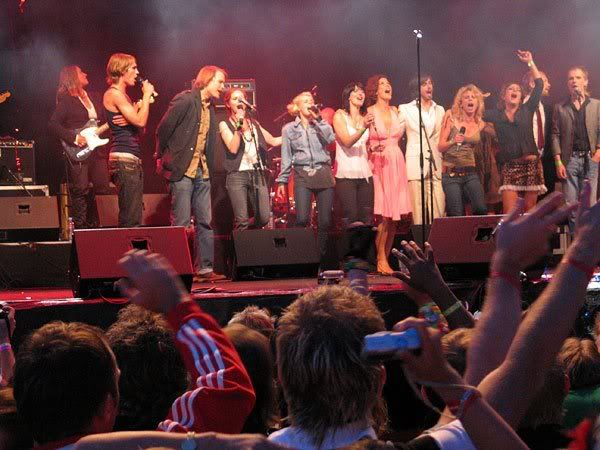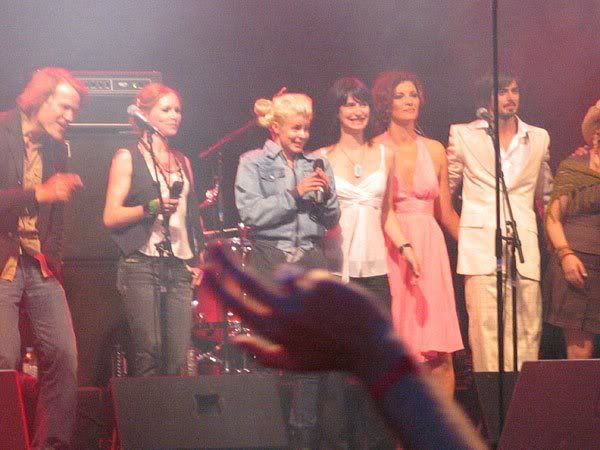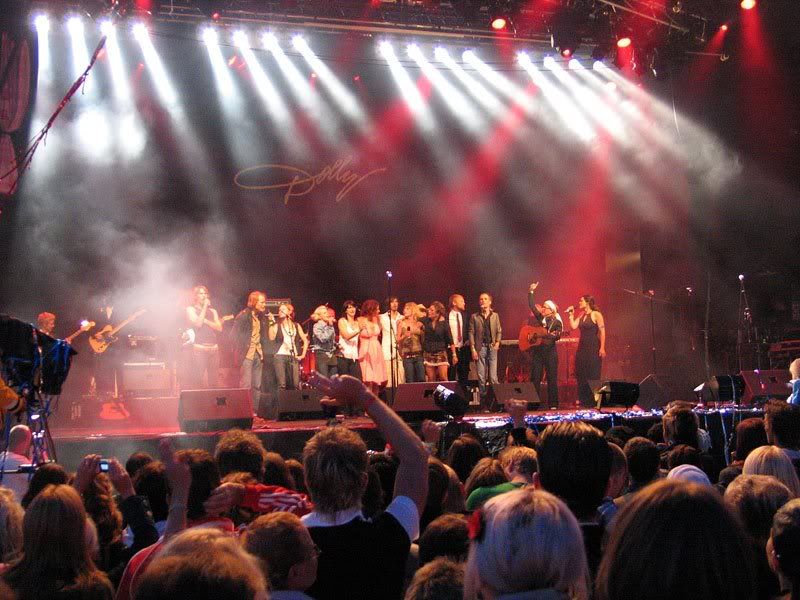 Pictures by
Lotta Holmström (aka Araneida), SE
It was a great feeling singing at Stockholm Pride 2005!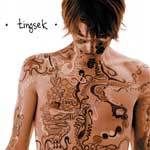 Magnus Tingsek was one of the artists in Stockholm Pride 2005. Last June, we could see the release of debut album "Tingsek" from 26 year old
Magnus Tingsek
from Malmö, Sweden. In 1998,
Helena Josefsson
and Magnus were members of the forgotten band
ewing.1
. There have been rumblings from the Swedish indie sector about Magnus since he turned 20 when he got his first record deal with Ramblin Records in Lund - the neighbouring town of Malmö in the Swedish South. After having experienced first-hand the record industry's many ups and more downs over the last years - he has been working on his music - finely tuning a style that he can call his own. Like an adaptation of black and white soul music tinged with Magnus first love - Americana.
It all began in the town of Södra Sandby where Magnus and his brother Anders (long time member of
Christian Kjellvander
's touring band,
Loosegoats
) got access to the cellar at the local library. Here they sang harmonies to Depeche Mode tunes and inhaled every Beatles recording they got get their hands on. They turned the cellar into a makeshift studio and soon Magnus was playing drums, guitar, bass and was honing his voice in a wide array of local garage bands. As he got older he also mastered the pedal steel guitar with which he has toured with Kjellvander's band Loosegoats, EPs Trailerpark and local Helsingborg band "Ben" . One thing lead to another and soon he was in the US supporting Willie Nelson with Nelson's daughter Paula. In Sweden he also been touring with Sweden's leading rapper Timbuktu.
Listen to Tingsek on his his
space
. And watch the video of the single
Egoflow
, released today and directed by
Erik Hjärpe
(a.k.a.
Voz Vibrante
, a member of
Damn!
,
The Martelli Tapes
, and
Krosusork
).