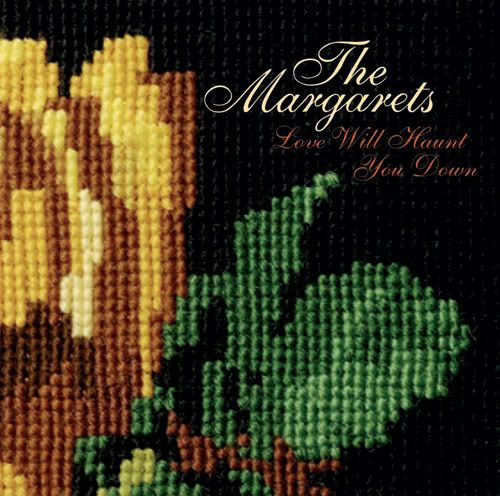 After their first album, What kept you (2002),
The Margarets release today the second one:

Love will haunt you down

.
The album, produced by the guitarist Rune Berg, was firstly recorded
at
Tambourine Studios
, Malmö, in November 2003 with engineer Herman Söderström (Tambourine Studios).
Helena Josefsson
takes part as background singer in two songs:
A farewell to arms
and
Motorcycle song
.
The recordings continued at three different studios: Athletic Sound (Halden, Norway - December 2003 - January 2004, with Kai Ø. Andersen), Lydlab (Oslo, Norway, March 2004, with Ulf Holand) and Quad Recording Studios (New York, USA, September 2004, with Michael H. Brauer). The band went from a a tiny island (Giske, in the west coast of Norway) to the shore of the greatest island (Manhattan).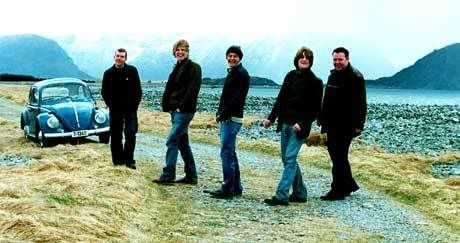 The Margarets is a Norwegian pop-group inspired by the Beatles, The Cure, Nick Drake, The Sundays, The Holllies, Led Zeppelin, Los Lobos, Astroburger and The Smiths.
The Margarets is a story about two brothers and four cousins staying together, believing in themselves and their music through hard times, and who - after ten years - took a huge gamble, borrowing $80,000 to cut their first CD. No sooner had Rubber Rubbish (single of their first album) become a hit in 2002, that all the major international record companies were falling over themselves to sign them. Thanks to a prestigious deal with Universal Records, that ominous bank loan has now been consigned to history.
In the wake of The Margaret's arrival in 2002, Norway's newspapers were immersing themselves in the 10-year history of the 'new' band, while radio & television stations flooded the airwaves with the 'new' music. The musicians, needless to say, happily soaked up the attention after a decade in the wilderness. "We have spent a period floundering at sea" said lead singer, Alex Rinde.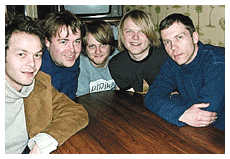 The Margarets are:
* Alex Rinde - vocals
* Ante Giskeødegård - guitar
* Lars Berg - bass
* Rune Berg - guitar
* Ronnie Larsen - percussion