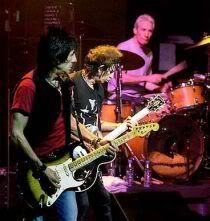 According to Aftonbladet, Per Gessle (with his wife Asa) and Marie Fredriksson (with her husband Mikael Bolyos) were yesterday at The Rolling Stones Concert in Stockholm.
Gessle recorded a cover of "So Much In Love" with The Lonely Boys in 1995, released in their rare album in 1996. BTW, the Rolling Stones never recorded that but The Inmates did.
After Roxette's groundbreaking performance in China in 1994, Mick Jagger contacted Marie Fredriksson and had dinner with her in order to find out how Roxette got permission to play from the strict Chinese government.
After the show, Per exclaimed: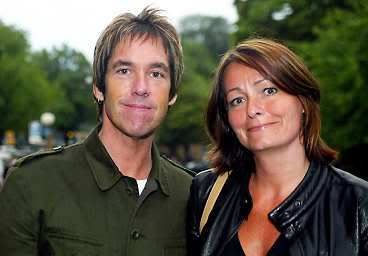 I will go home now and cry with joy. Give it 15 plus! 15 plus!
Marie is a bit better and is working in a new solo album at home.
There's a "Mazarin" hysteria in Sweden right now, the album is closing in on 170,000 copies sold - tripple platinum soon. His album "Mazarin" is still #1 in Sweden, and the single "Här kommer alla känslorna" is #1 since three weeks now.
"People are touched in a way I never could have imagined. It feels like everyone likes this, like everyone wants to see it. It's not like I'm going uphill, really."

This last week he and the band "Mazarinerna" have rehearsed in a large studio in northern Stockholm, every day. The tour is on Gessle's mind constantly.
"We want room to skip a song, play a song twice or start over if it doesn't sound good the first time. The family couldn't take it, they moved down to Halmstad saying I was totally asocial. I'm all into this now. There's so much to learn by heart, the lyrics, the flow of the show. But it feels damn great."