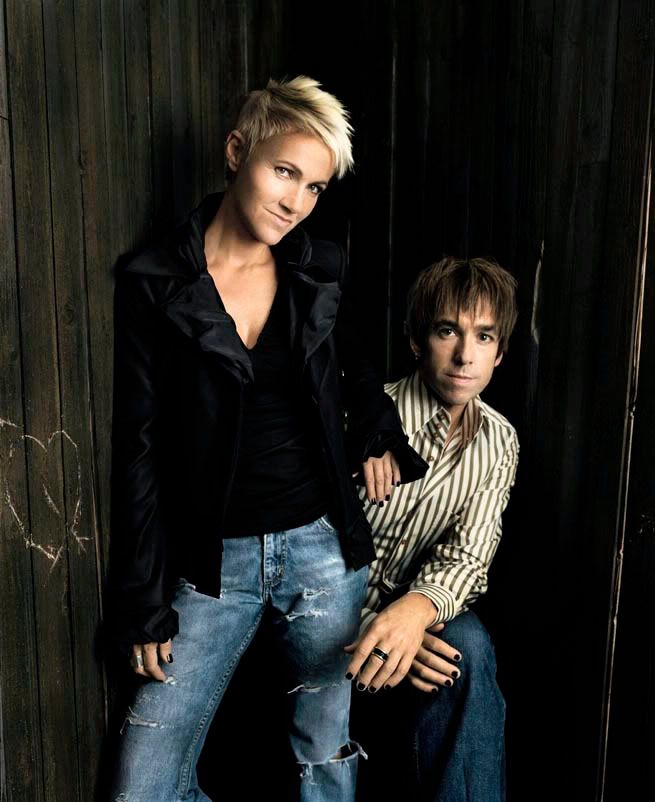 We have news about the work of P, C & C team but we want to begin with best wishes for Marie Fredriksson because a lot of things - unfortunately not all of them good - happened tduring the last months in the year 2002, according to Visa Kopu, from The Daily Roxette. These are Visa's words, I could not explain it better.
"We were shocked by the events of September 11th - and by a strange twist of fate, on the exact same date this year, Marie Fredriksson fainted after returning home from jogging. She sustained a contussion and while being treated for that, tests revealed that Marie had a brain tumor. The tumor was later removed successfully, but it still left Marie in pain and she is being treated with chemotherapy. "It's up and down, she has good days and not so good days. On a scale, she is pretty bad … but she's a strong and tuff gal so she will be back!" said Per Gessle in an interview with Halmstad's radio station recently.

Marie's illness also changed Roxette's plans for the autumn. They were supposed to participate in a unique tour, performing as the headline act of the "Night of the Proms" concert series. They did not, however, change their plans to release a ballad hit compilation in October, The Ballad Hits." The ballad album featured two new songs, "A Thing About You" - which was also released as a single - and "Breathe". In Radio Halland interview, PG concludes: "The only thing that we canceled was the tour. I'm sure [Marie's illness] in itself won't affect Roxette's being or not being. It may affect how we work in the future though".






The new songs,
A thing about you
(ATAY) and
Breathe
, were recorded by Per Gessle and Marie Fredriksson in June 2002 at Polar Studios Stockholm with the following musicians:
Per Gessle: vocals and acoustic guitar.
Marie Fredriksson: lead vocals (Breathe) and backing vocals (ATAY)

Clarence Öfwerman:

Producer, mixer and programmer

Christoffer Lundquist:

acoustic guitar (Breathe), bass (ATAY) and backing vocals
Jonas Isaacson: electric guitar
MP Persson: Acoustic guitars (ATAY, from T&A Studio)
Ronny Lahti: mixer
Shooting Star: programmer
Milla Andersson: backing vocals (ATAY, from T&A Studio)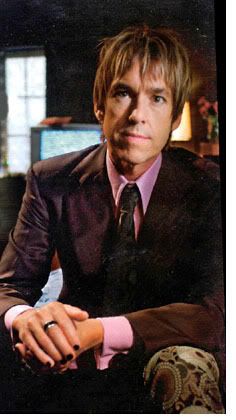 During the promotion of the Ballad Hits in Europe, between October and December 2002, Per has talked about Marie and about new projects after the Pop Hits. As Judith Seuma, from TDR, tell us in August, before Marie's illness, Per continues thinking about a Swedish album. He has recently been in the countryside, in the South of Sweden, close to Malmö, where Christoffer Lundquist owns a music studio.
On 29th November, in Brussels, Belgium, Per said: "
A Gyllene Tider reunion is definitely possible,

"
he continued.
"

It might be a tour next year, but we'll see what happens. I'm also going into the studios to record some of my solo-work. I'm gathering a band to do that. Of course
", he smiled, "
I don't have a record deal yet.
"
In an interview in the Swedish Railway System Review, Per said: "
It's damned fun to work with Marie, she is one of my best friends, like a sister. We have a history together, a song book people like. Now I feel ready for something in Swedish. I have so many songs that knock and want to come out… don't know if it will be me solo or Gyllene Tider. I'm not inclined to either. I'm not used working in a band anymore though. In Roxette it's me and Marie that rule all
," he laughs.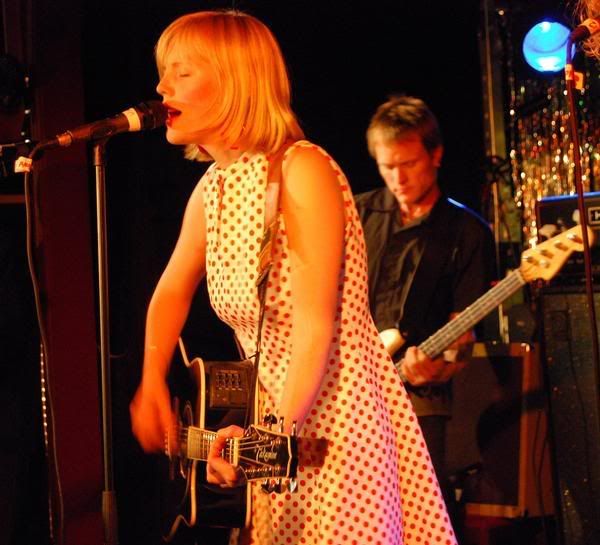 By the way, according to
Magnus Börjeson, Beagle and Favorita Web
, the Norwegian singer
Vibeke Saugestad
is working at AGM Studio in her second album,
Overdrive
, that will be released in 2003. The album is produced by
Christoffer Lundquist
and the musicians are
David Birde
(Brainpool),
Magnus Börjeson
(Beagle), Morten Henriksen and Tomas Dahl (Yum Yums). David and Magnus are the songwriters of most of the songs.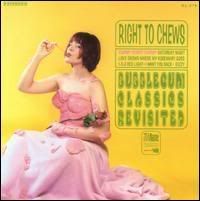 Magnus Börjeson's band, Beagle, is on NotLame's Bubblegum tribute album,
Right to chews
, released on 13th November 2002.
Magnus Börjeson
has recorded Edison Lighthouse's 1970 hit Love Grows (Where My Rosemary Goes) in the AGM Studio. The bubblegum songs of the late '60s and early '70s were (mostly) commercially produced singles, written by professionals and recorded by attractive young acts for the maximum commercial appeal. Much like the teen pop movements of the late '80s or late '90s, this produced a mountain of dreck, but also like those teen pop movements, there were some moments of greatness. "
I've always been a big fan of bubblegum and when I heard that NotLame was putting together a tribute I knew I had to be on it
", says Magnus. Also appearing on the track is another bubblegum fan. Ola Främby (ex-The Girls), singer and songwriter from the same town as Magnus, Lund. You can listen to a snippet of the song (and an extra one) in Magnus' web:
IAT is devoted to the promotion of Scandinavian music to an international audience. The countries I cover include Norway, Sweden, Finland, Denmark and Iceland. Updates are done from Monday to Friday on a continuous basis throughout the day, with occasional tidbits posted on weekends. If you would like to receive an organized summary of the week's news in your mailbox every Friday, please sign up for the newsletter on the frontpage.

This site is constantly improved upon through the contributions of its readers. If you have a news item to submit, please send it over.
If you came looking for some Admiral Ackbar related garbage, you are obviously in the wrong place.

IAT was founded in 2002 by Avi Roig. Everything on the site is written, coded, conceived and designed by Mr. Roig unless otherwise noted. Avi currently resides in Olympia, Washington - about an hour or so south of Seattle. His brother, Jon Roig, wrote the basic code for the content management system which has since been modified heavily. Nick Forte designed the logo. The login/posting code is based off an old version of the BCO message board system. The store system runs on X-Cart. The streaming audio is handled by Jeroen Wijering's Flash Mp3 Player with a little help from James Heinrich's getID3() script.

Why? Ah yes, the inevitable unanswerable question. The short version: Avi became interested in Scandinavian music through the Göteborg/Swedish metal scene of the early/mid-90s and gradually branched out from there. The site was founded because, at the time, there were no other websites covering Scandinavian music in English.