The other day, Hanna came to do some backing vocals. Christoffer had discovered her through a recording he did with a 9th grade class the other month, and was excited by her voice! The results became very satisfying! This week she will be back for some more songs.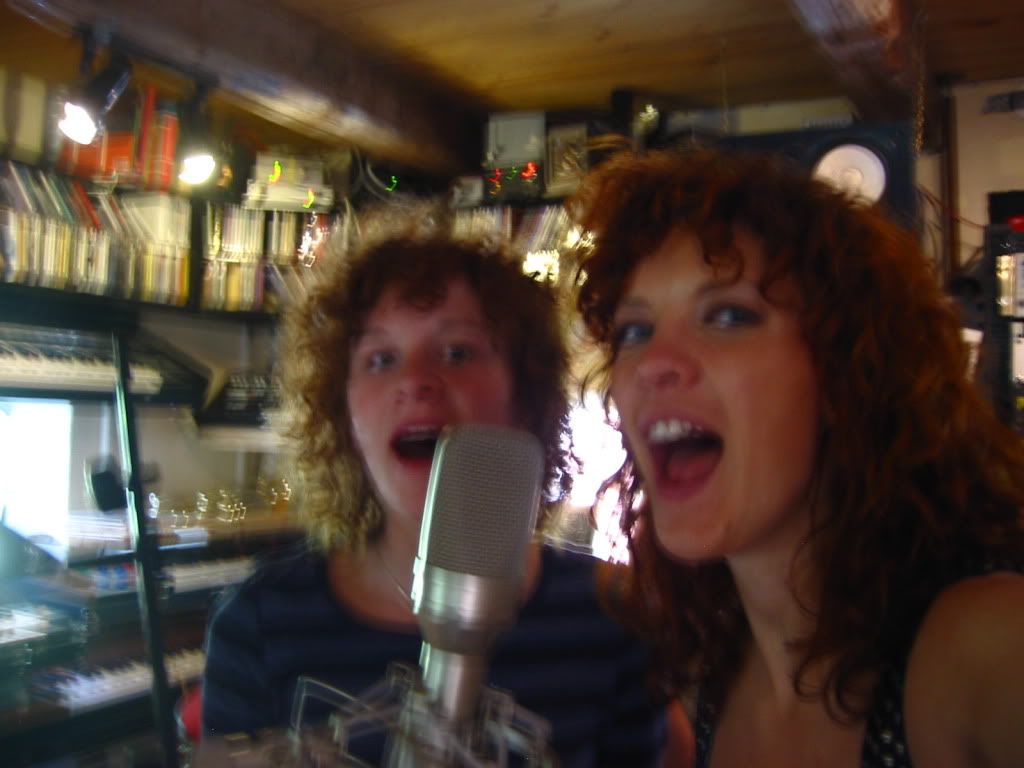 She is only 15 years old. It is a new thing for me to have other vocals than my own on a recording, and it felt good. Someone with a different voice who is new to the pop genre makes it more rough, jippie! When Christoffer and I do aaah-harmonies it is just too polished……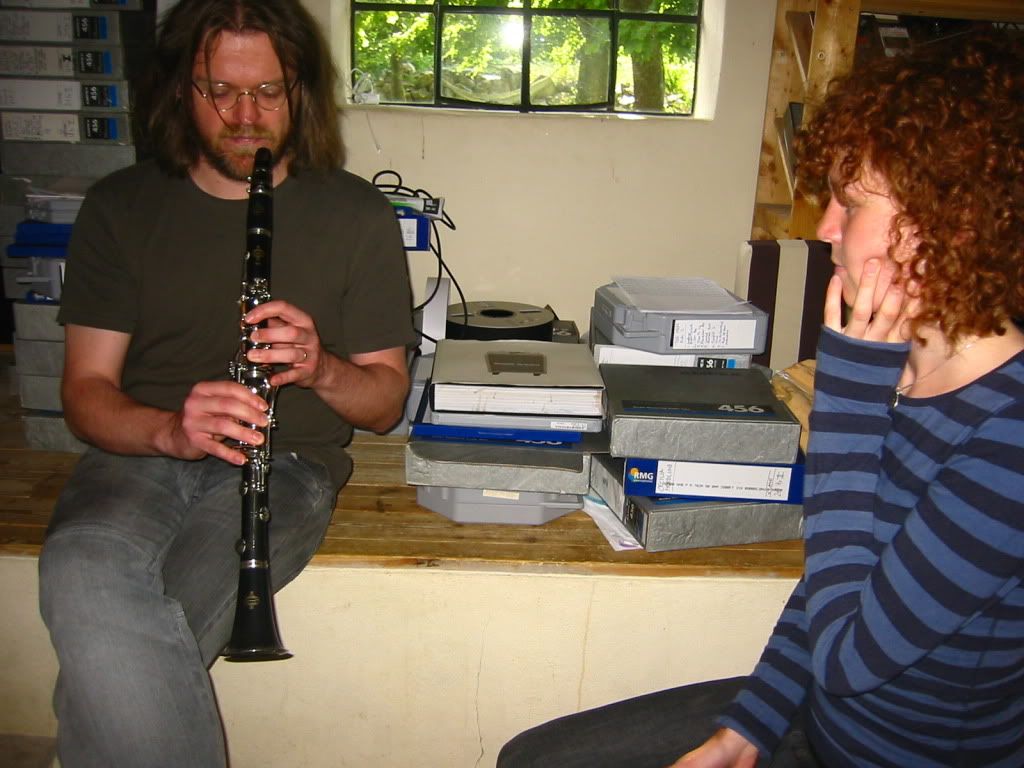 At the end of the session, she gave Christoffer some help with the clarinet!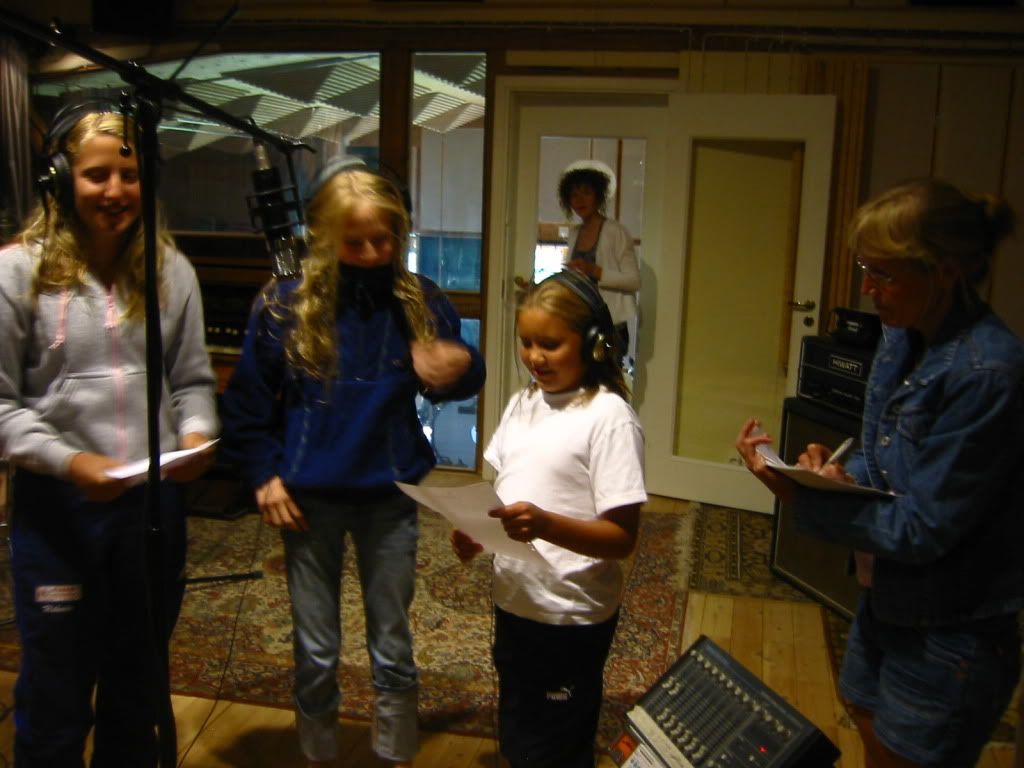 A small choir from Vollsjö added angelic voices! It put tears to my eyes….