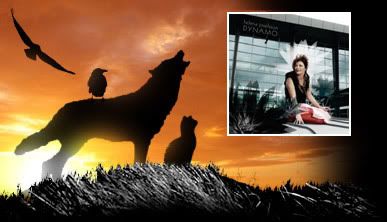 For her baby
And her baby grows up to be
A man who can load a gun
but not a washing machine.
Helena has added the song
BIG BAD WOLF
to
her myspace
Emma ("Billy"), from
Helena's Fanclub
-
and probably Helena's most active Swedish fan
- explains the story behind this song:
Do you know how Big bad wolf was born?

Well, I only know the short version. Helena was on her way down to the washing machine (therefrom the word in the chorus), when she saw a girl that was pregnant. Uhm ... Then you can imagine Helena's own fantasy took place.



Big bad wolf
is the beautiful story of a pregnant woman. It might be a mother who can´t stay with one man, a mother who dares but to make a cotton world, a mother who can´t make warm apple pie ... or a mother who didn´t stay so long alive. But we have never saw another love like that: like the mother who loves her baby. Perhaps the future is unknown: the baby could become a man who can load a gun but not a washing machine; or maybe a woman who works for a stinky pay as long as they say that's she is pretty. Her baby could have got only one big eye, a six-toed little right foot, not much common sense, big ears as a space ship ... But her baby will be a star to the mother because she won't mind. Because she has a baby just below her heart. Her baby. The song ends with a French lullaby: Baby, beware of the wolf!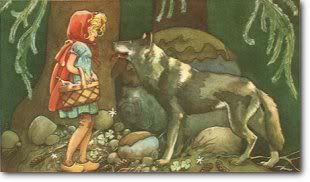 Fais attention au loup
partout où tu vas
Son pelage est si doux
mais ses dents si coupantes
Fais attention mon enfant
dans la forêt si obscure,
si grande
By the way, according to
Kamila's myspace
Helena Josefsson is thinking about her second solo album. Helena has said:
I am writing a lot of music this fall, so I can record after Christmas. It feels good!!Have a great day! Helena