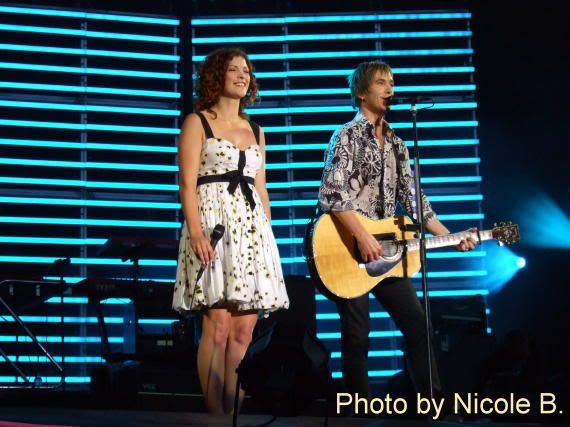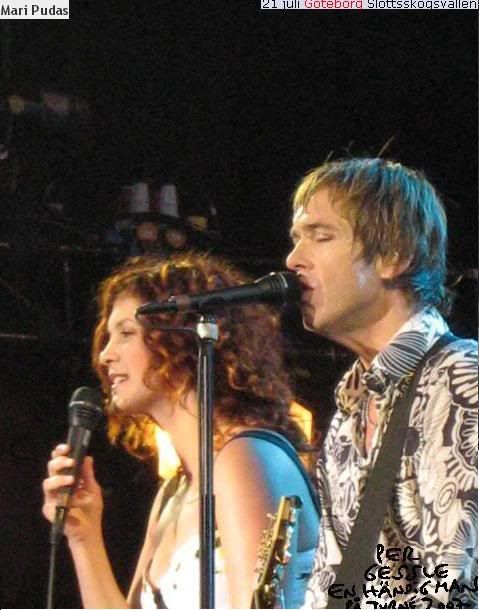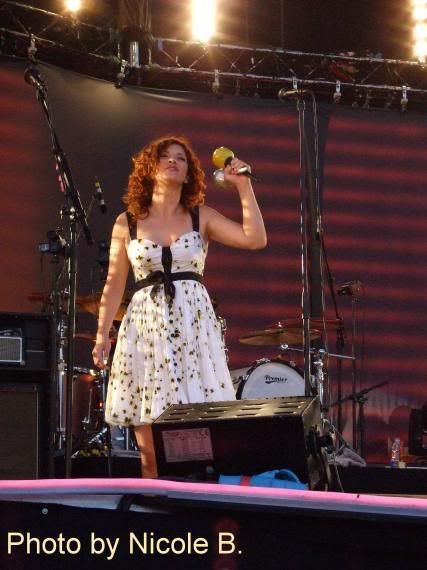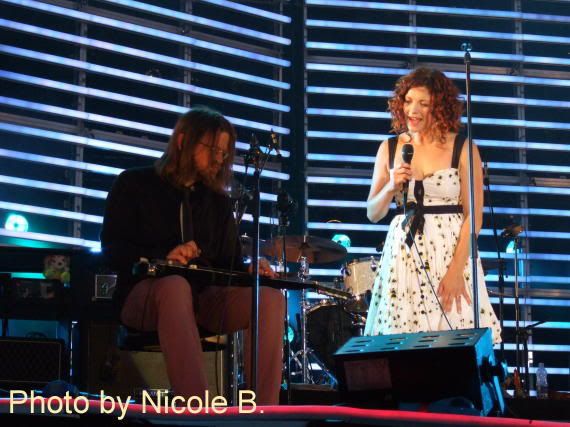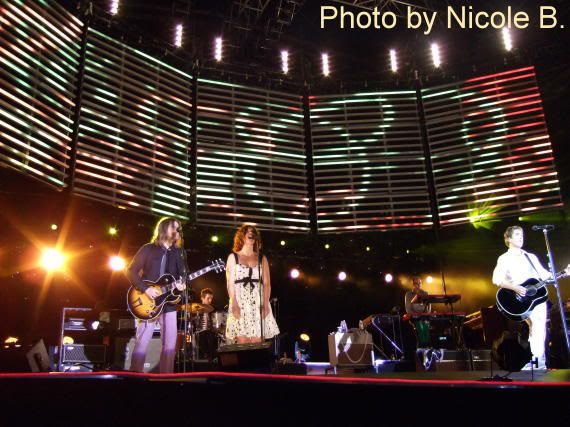 21 July

Göteborg

Slottsskogsvallen
Official video
LJdM
Göteborg was a big party for 12000 people on the great Slottskogsvallen, the place where Gunder Hägg set his record 1000 years ago. Göteborg is always a very special place to sing. I feel like home out there. The response is outstanding right from the very first chords and yesterday it was the same. Thanks to everybody who was there yesterday and who is hoarse today!!!! We also played for the filming team that is taking care of the up-coming DVD. We continue with the show in Stockholm in August. We tried to escape from the boring rain. We had a famous visitor after the gig; James Burton of Elvis' band came to see us. He is a buddy of MP's. My family is in Liseberg, their flight is leaving immediately. Get to Strömstad at 4 am. See ya there

Here I just want to share some photos with you.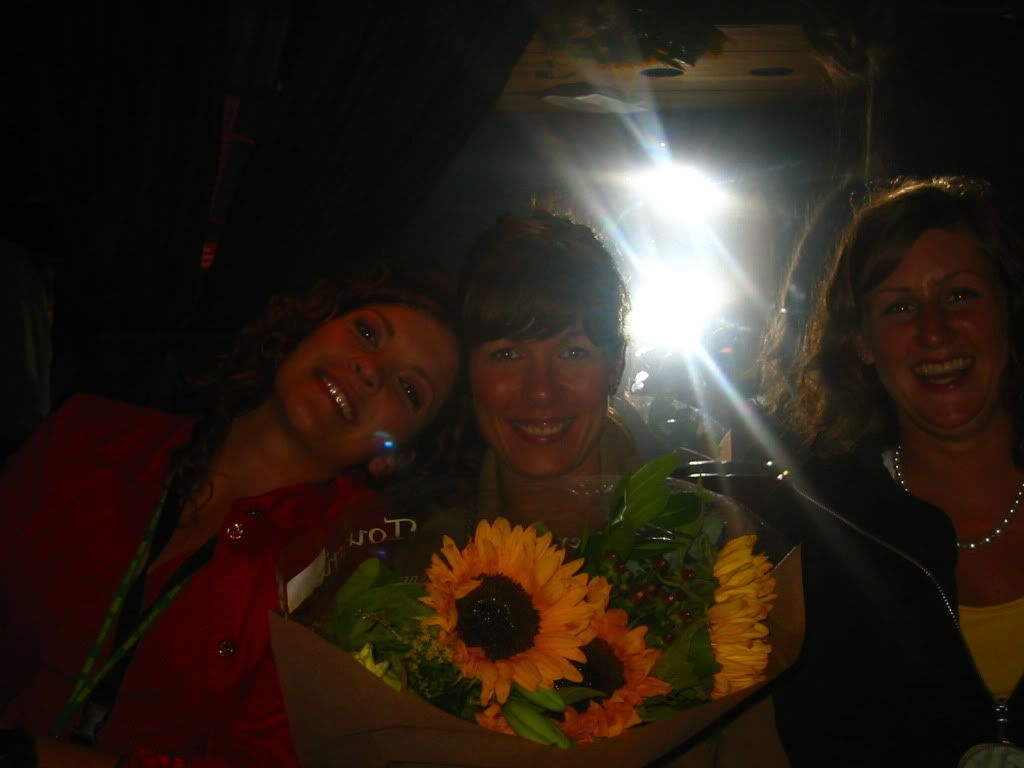 Here you can see my big sister Charlotta and I, and on the right her friend, after the show in Gothenburg. I showed them to the tour bus when no one was around, I wanted to show them all the facilities. I have never seen such a luxurious thing: massage chair in the bus, dvd movies to watch in a leather couch, fridge full of beverages, and lots of beds! Look at the beautiful sunflowers that Ilya from Russia brought… It felt so unreal, like a fairy tale… It was a great night thanks to the audience and the good weather!
Take a look at the fantastic flowers… Don´t they make you happy! Flowers are so alive, they bring life to a whole apartment!

Love, Helena

Helena Josefsson
-
H.J.
Comments by fans:
We woke up late. weary. strolled down just in time for breakfast haha! we wandered into town and looked around the shops for a little while. It was a bit wet outside so we didnt wanna go over to Slottskogsvallen to too early. That and of course waiting is boring, so any excuse to avoid it!!! We found this lovely little jewellery shop… cant believe I havent seen it there before! Got the cutest star necklace. definately one for gig-going hahaha. By the time we'd finished looking around, had some lunch and gone back to the hotel, it was getting pretty close to opening time at the venue so we had to get going. There were a few people there but nothing tooo much. We made the front row! and it was filmed for the DVD heheh… sooo hope i'm not on there. Per was really performing for the cameras that night… it was one hell of an amazing show. Felt really sad when it was over just knowing that it would be another 12 days until my next show hahaha!!!