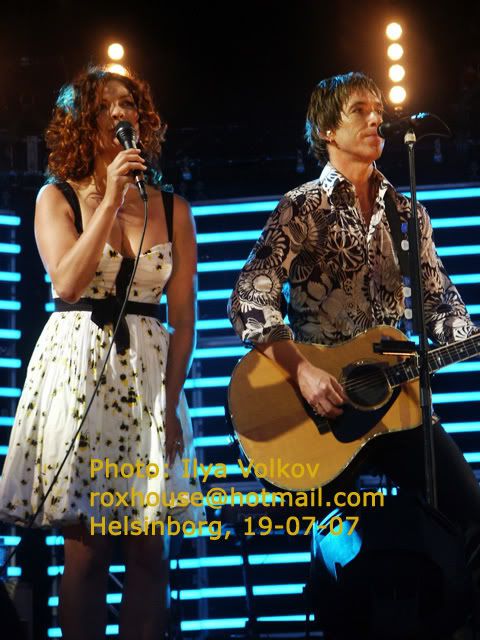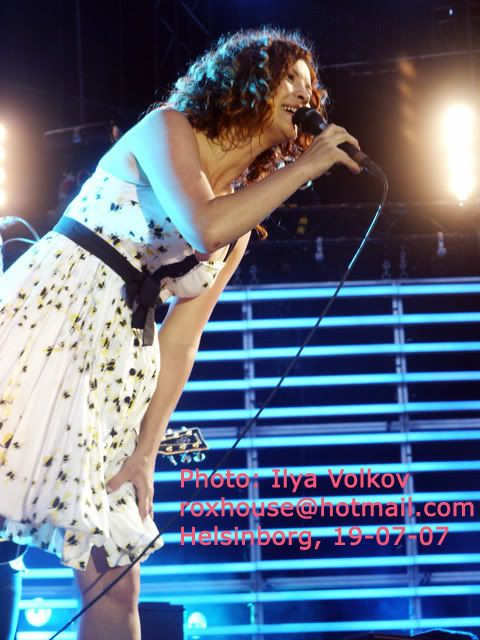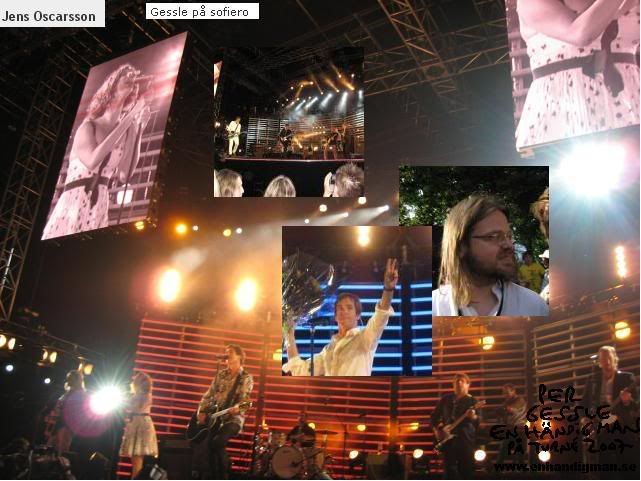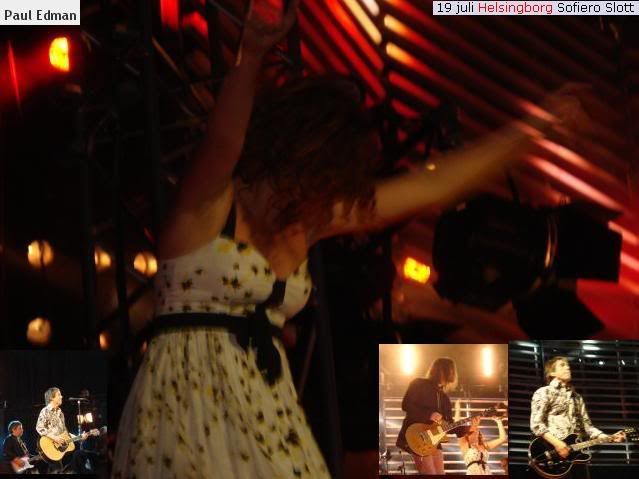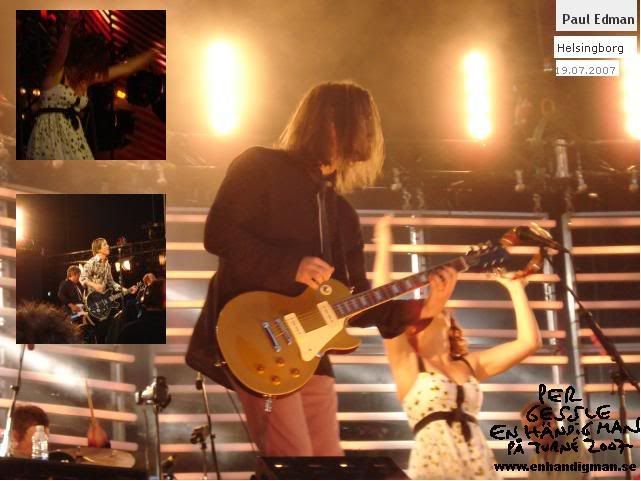 19 July

Helsingborg

Sofiero Slott
Official video
Ailsa Plain (a.k.a.
xarrrr
), from UK, was there with her friends Klair Wellings and Stina. This is her story:
We arrived in Copenhagen to be greeted by Stina at the Airport! so great to see her again, its been 4 years!!! We picked up our hire-car and began the journey to Helsingborg… crossed over the Øresund Bridge… WOW… it is actually quite something. Had a lovely drive up the west coast before arriving in beautiful Hbg in the afternoon. There is just something about that city… i've been on 3 tours now and I've visited Hbg for every single one. Same venue, more or less same friends attending… awesome. We tried to check into our hotel but we were too early, so we headed over to Sofiero to see how many people were already waiting. And hey, not many were! woo!!! So we waited a while and then Klair and I went back to check in. By the time we got back there were more people. We waited in the sun, made silly pictures of Munkeh and listened to the soundcheck. Bliss. The show that night was absolutely amazing!!! The whole band were on top form, Per looked (and sounded!) amazing, Christoffer and Helena were great, Clarence, Magnus, MP and Jens were all wonderful too! After 4 years of not seeing this bunch together, it was really awesome. I met Helena Josefsson too!!! She is possibly the SWEETEST person I have ever met!!! To Helena if you ever read this page - THANK YOU so much for what you did in Malmö!!



Ailsa Plain (a.k.a. xarrrr)
Klair Wellings (a.k.a.
redsgarden
), from UK, also wrote her story. :
I started this tour with a scary lack of enthusiasm, I mean, of course its always wonderful to be in Sweden, but my on-going total pissed-off-with-Per mindset just refuses to budge. The jump-up-and-down excitement wasn't there. The compulsion to do crazy-fan-stuff wasn't there. Hell, I hadn't even listened to the CD. Utterly disgraceful behaviour I know. Helsingborg was our first show, familiar territory. Familiar fans. Familiar setlist. But by the end of the evening I had been reminded why I have followed this man for 18 years. Like all the scruffy haired musicians of the world, for the short time that they are on that stage, my heart will always belong to them.



Klair Wellings
LJdM
One more fantastic show!!!! Sofiero, we love you! A perfect afternoon with a party-mood band in front of how many, 9500 people? Maybe more? Anyway, it was damn cool. Happy thoughts and lots of friends from here and far away came out after the gig. And the beefsteak a la lindström from the catering was a success. And now the sun is shining here in Halmstad. We'll be heading to Västervik where the world is already waiting for us. It will be cool! The best in the kitchen: Dave Edmunds'
Queen of hearts
and Justin Timberlake's
What goes around
.... luv around the clock.