Helena Josefsson's first solo album has entered the Swedish charts: Nr. 51.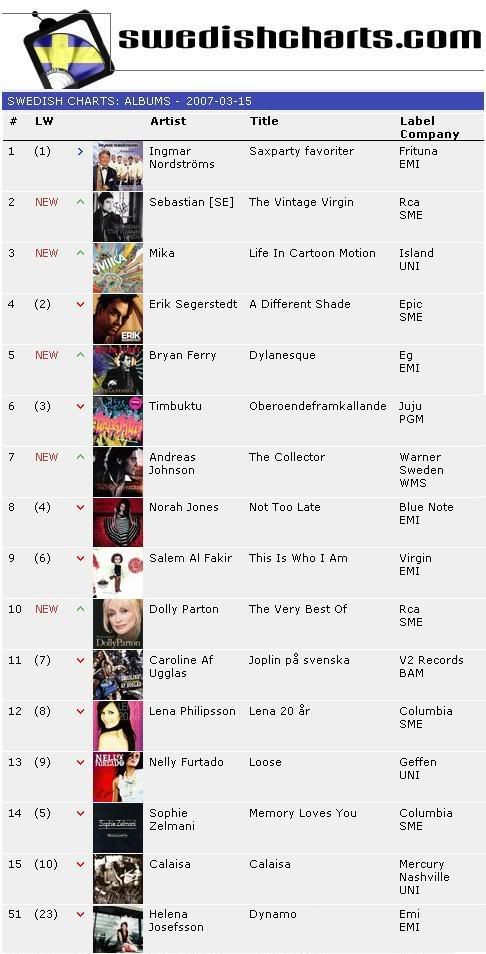 We have read some reviews of the album in Swedish newspapers.
Henrik Rydström, in
Barometern.se
, is not just surprised: "
I am rather knocked from the introduction of the album. I thought I would listen to ordinary pop music, but instead I found mysterious, dark, electronic and strong melodies, playful arrangements, beautiful sound. Ghosts is my favourite. Do you like music? Then probably you will like this album.
"